Color for the People: 4 Easy Color Tips
Did you know? You can mix the rainbow from 3 tubes of paint and you can create any color you see!
Color is not mysterious.
It's not a secret that all artists are hiding from you. Color is not hard to master. Color is for Everyone!
Have you explored color theory? Here are some core art skills and techniques to help you paint with ease and joy.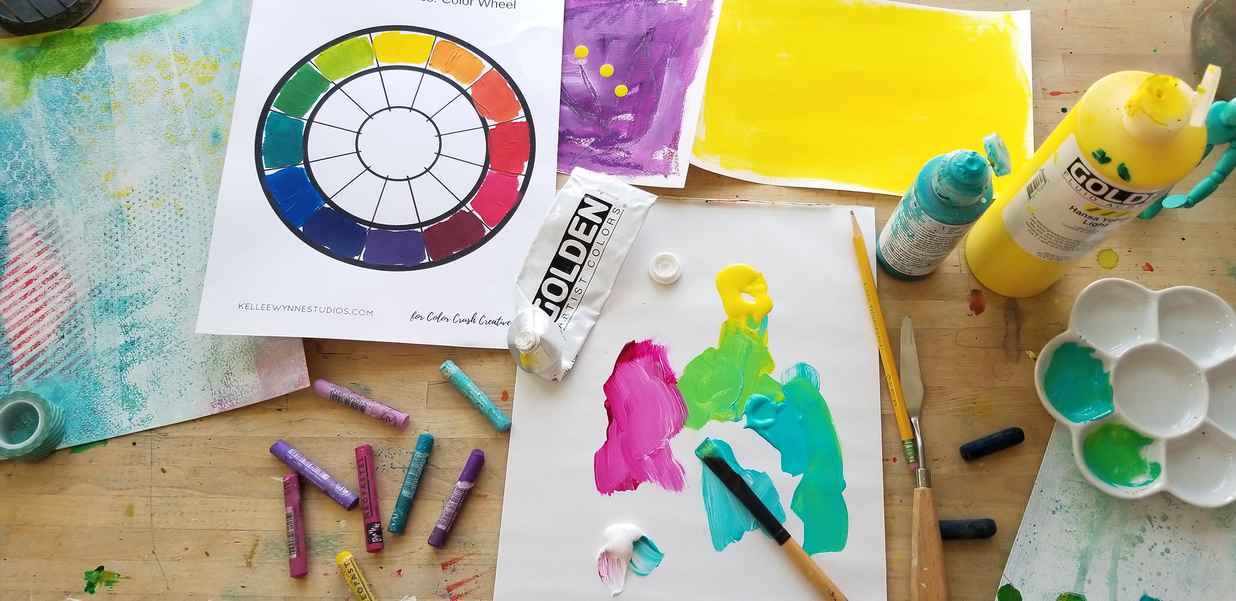 Take the mystery out of color mixing so you use less paint, and spend less money.
Fall in love with color theory so that you never fear making palette …
Overcoming Common Challenges for Artists
The Answer is Simply to Make More Art
How do I find my voice?
How do I make time for my art practice?
How do I decide what to focus on?
How do I become confident with my art?
These are 4 of the most common challenges that artists are talking about, so here are some personal answers that have helped - because we have all been there! So, let's share our ideas, help each other, and learn from each other!
1 - How do you find your voice? Practice practice practice. Take time for what is goi…
Work in Progress for Color Crush Creative
  Image inspiration by @nadeaustudio and @eibhilincrossanart
WE ARE ALL A WORK IN PROGRESS
I wanted to take some time to explore something meaningful with you. I want to talk about purpose, our true calling, about our soul's work. We've worked on color confidence, and now I would love to fill a few of those gaps in personal confidence. The calling to be an artist can be a joy and overwhelming at the same time. How do we do it?
I want to tell you the BIG SECRET TO SUCCESS as an artist - ther…