Work in Progress for Color Crush Creative
  Image inspiration by @nadeaustudio and @eibhilincrossanart
WE ARE ALL A WORK IN PROGRESS
I wanted to take some time to explore something meaningful with you. I want to talk about purpose, our true calling, about our soul's work. We've worked on color confidence, and now I would love to fill a few of those gaps in personal confidence. The calling to be an artist can be a joy and overwhelming at the same time. How do we do it?
I want to tell you the BIG SECRET TO SUCCESS as an artist - there is none. Nope, there is not one way that will make the difference, there are a million, but it starts with YOU. Instead of a (non-existent) magic solution, I'd like to remind you that we are all works in progress and you are good enough. To paraphrase Elle Luna...You have arrived at the crossroads of should and must. Honor that calling, choose MUST.
So, here it goes, on the @colorcrushcreative Instagram feed, we will be focusing on behind the scenes of our creative journey. Share your paint palettes, your art supplies, your studios, your not quite completed artwork, and especially YOU in the creative process with your work. Seek a place this week where you can be present in the process and accept that you are good enough, right here and now, in your creative journey. Enjoy being an Artist!!
The Crossroads of Should and Must: Find and Follow Your Passion by Elle Luna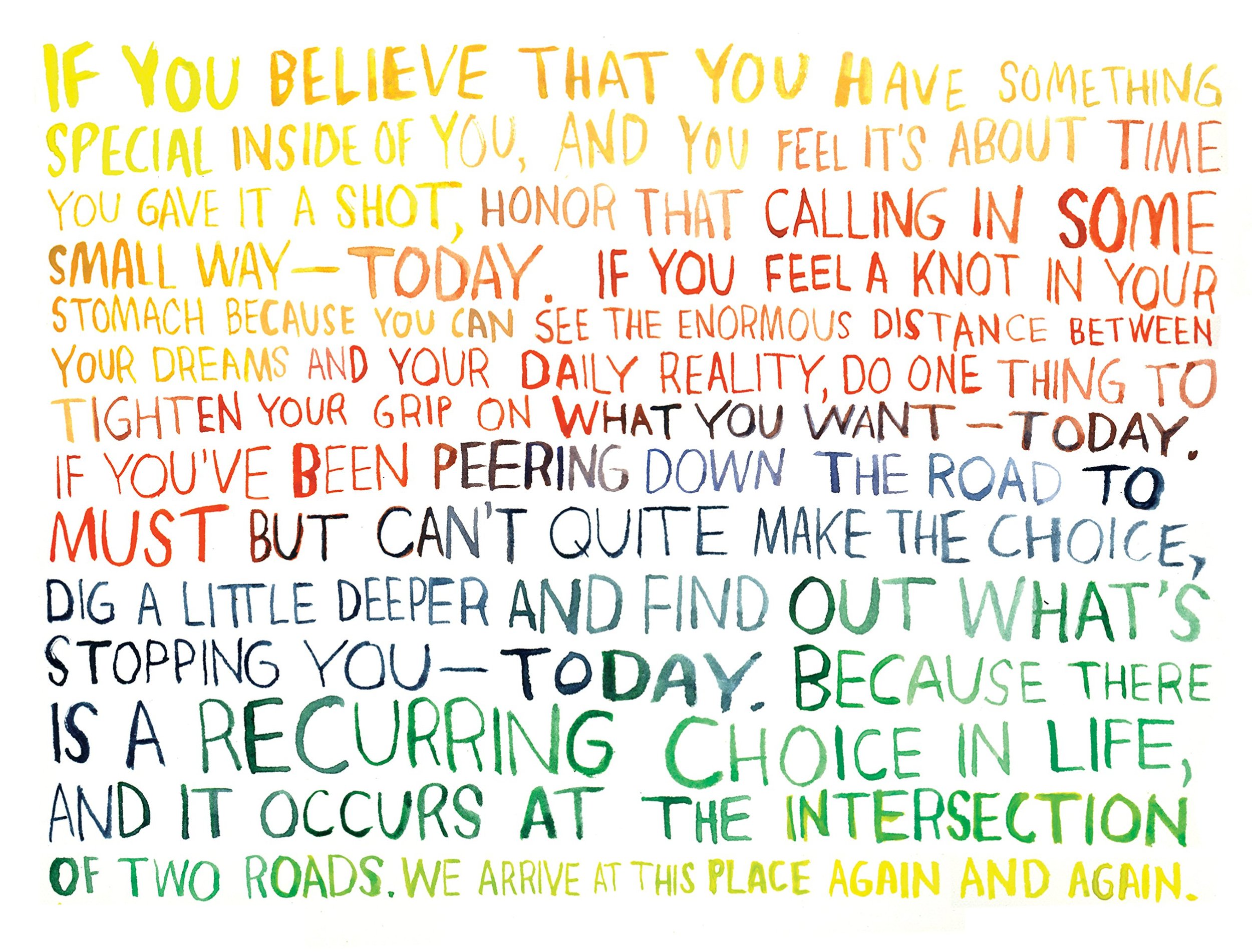 ---