Unleash Your Creativity: SuperBloom
Have you ever experienced a moment where spontaneity meets years of hard work?
That magical moment where all that you know about a particular subject finally becomes all that you feel?
In nature, this moment is called a Superbloom - a rare phenomenon that occurs when wildflowers germinate and blossom at the same time after an unusually wet rainy season. And in the world of painting, a Super Bloom is a moment of pure creativity, where muses arrive unexpectedly and inspiration flows freely.


As an artist, I experienced this SuperBloom moment when I started creating my series of wild abstract florals. Something just clicked in my art practice, and I found myself in love with painting all over again. Maybe it was years of experience finally culminating, or maybe it was finally learning to let go of what was in my head and trusting myself. But whatever it was, I was excited to be in that moment, experiencing this beautiful expression of creativity.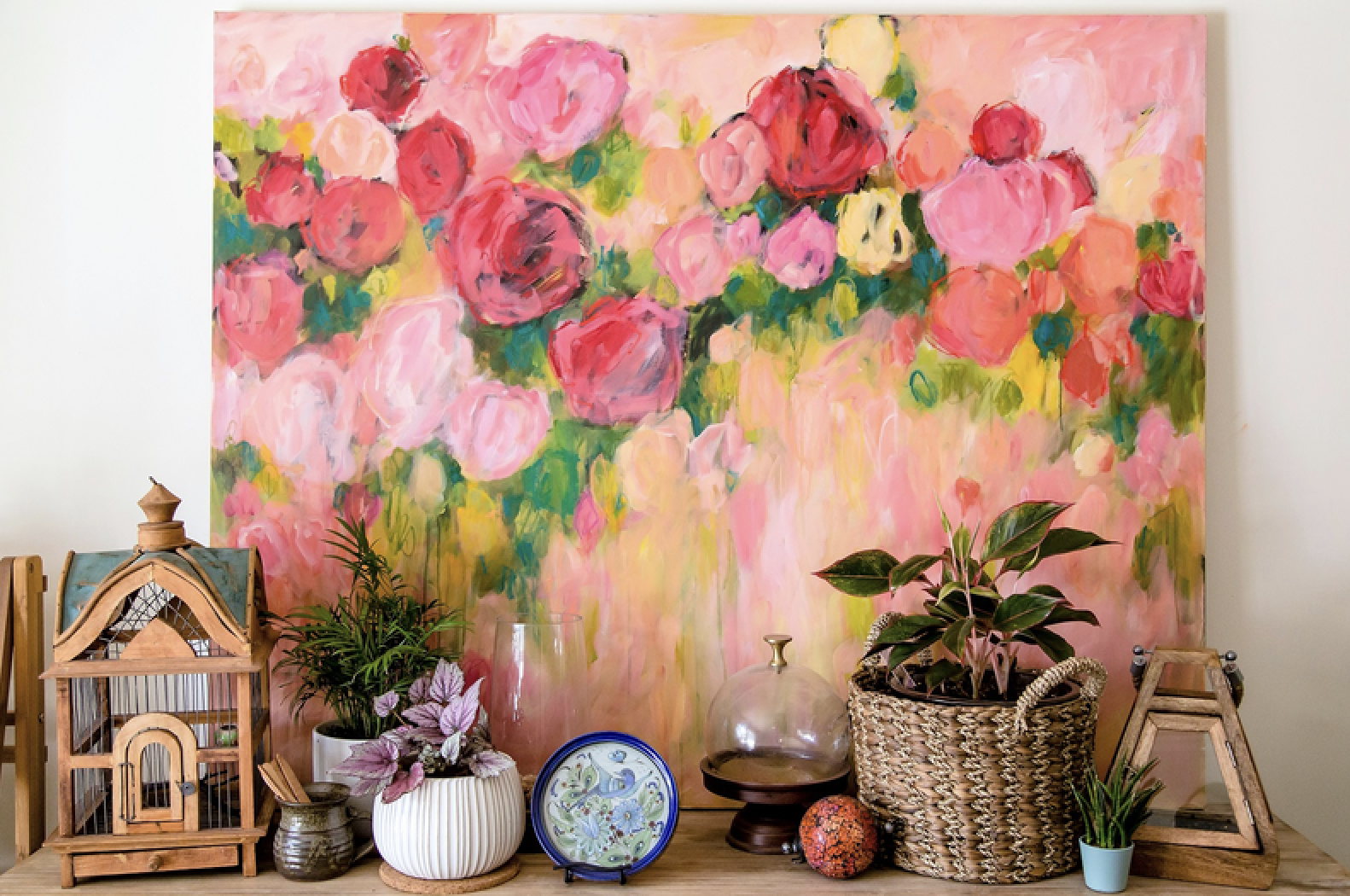 That's why I created the Abstract Floral SuperBloom Course, which touches on the heart and soul of why we create. In this course, you'll learn how to paint wild abstract florals, with lessons that will help you let go of overthinking and tap into your intuition. You'll be introduced to unusual paint color combinations, mark-making techniques, and a variety of materials that will help you create well-composed paintings that radiate color and motion. You'll have permission to explore without purpose, to make wild marks, scribbles, and color studies. And I'll be there to help you harness all those ideas and turn them into fully realized paintings.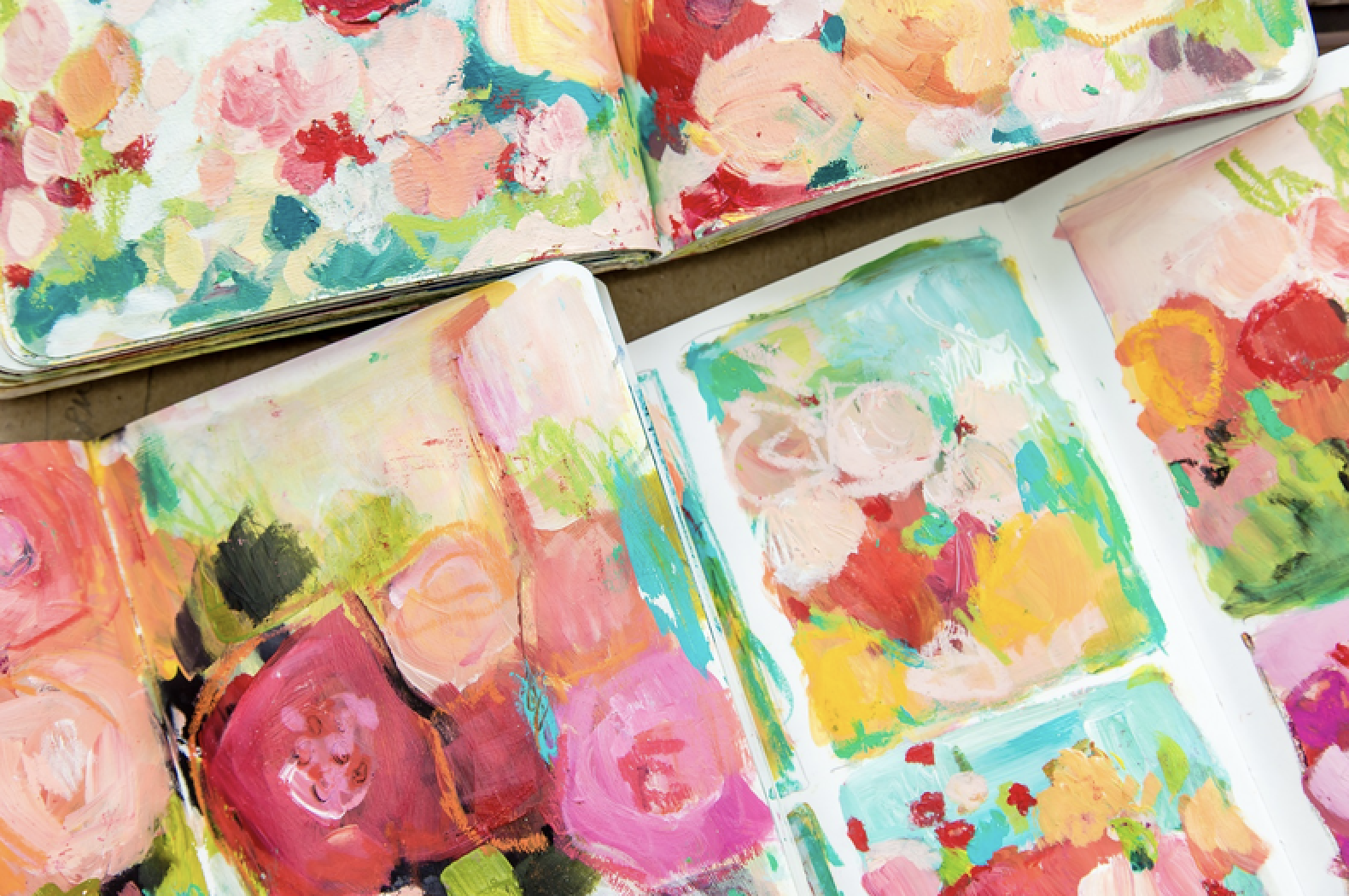 So if you've ever wanted to push yourself into a more expressive style of painting, then the Abstract Floral SuperBloom course is the perfect match for you.
Come join me in this dynamic, collaborative environment and discover your creative calling as you learn how to express it to the world.
Let's experience our own SuperBloom together.