Experience The Magic of Oil Pastels
What is Grid Journaling?

If you're looking for a new way to explore your creative side, consider our free Grid Journal Mini Course. This technique is a fantastic way to experiment with patterns and colors and bring out new ideas that you may not have considered otherwise.
So, what exactly is grid journaling? 🤔Simply put, it's a method of creating patterns and designs using a grid-based journal. You can start with a blank journal, or use a pre-printed grid journal if you prefer. Then, draw a grid on each page of the journal, using either a pen or pencil. Everyone makes their grids unique to their style, you can do your lines at an angle, make a circle, or whatever your heart desires! Just make sure you are giving yourself a small space to work in.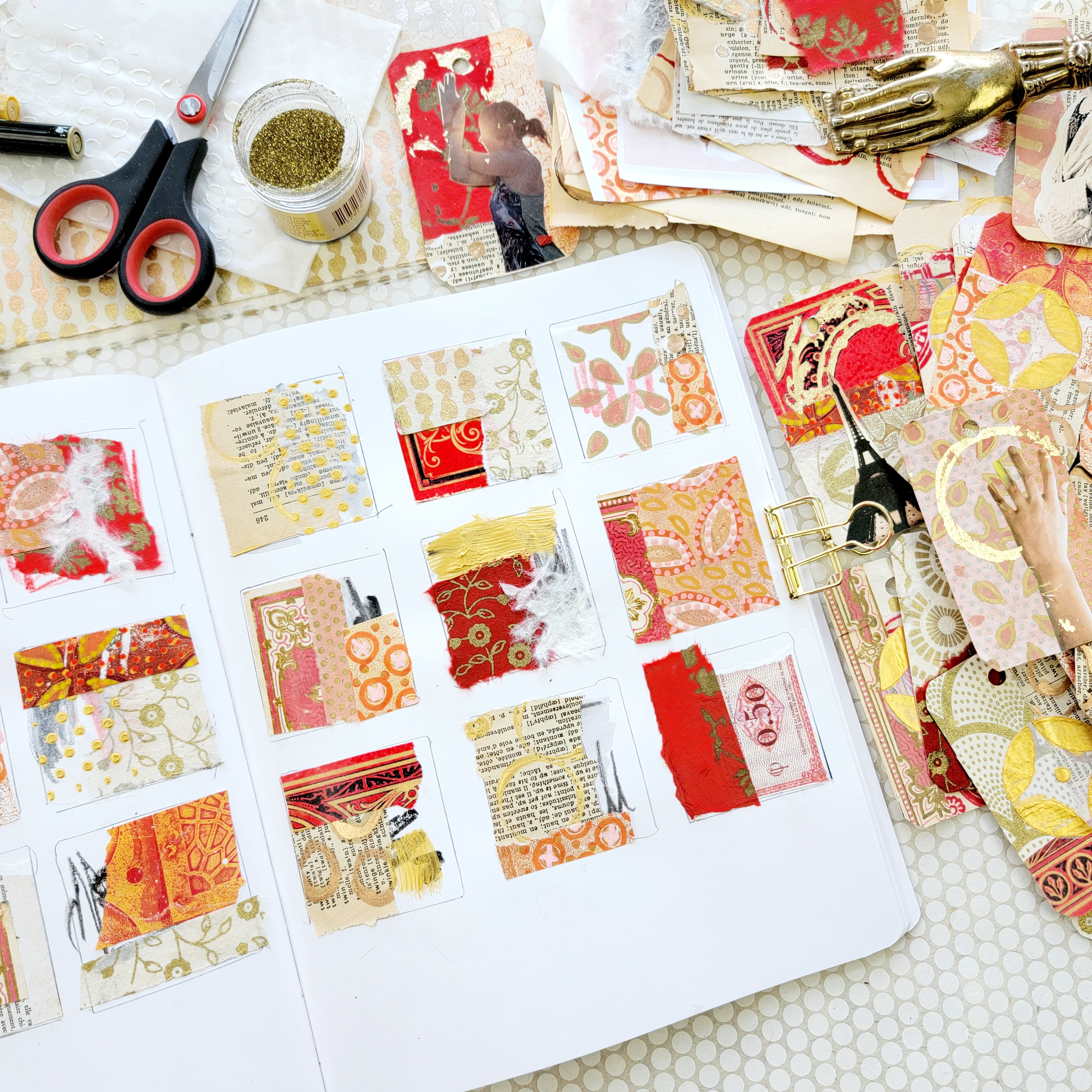 After your grid is drawn, the fun begins! You can use a variety of materials to fill in each square of the grid. Some popular options include colored pencils, markers, watercolors, or even collage materials like paper or fabric. Start imagining the wide array of interesting patterns and designs you can explore within each square! 
As you work on your grid journal, you may notice new patterns and color combinations you haven't considered before. This is because the grid format forces you to think more carefully about the placement of each element in your design. It can also help you to break down complex designs into smaller, more manageable pieces, which can make it easier to experiment with different patterns and color schemes.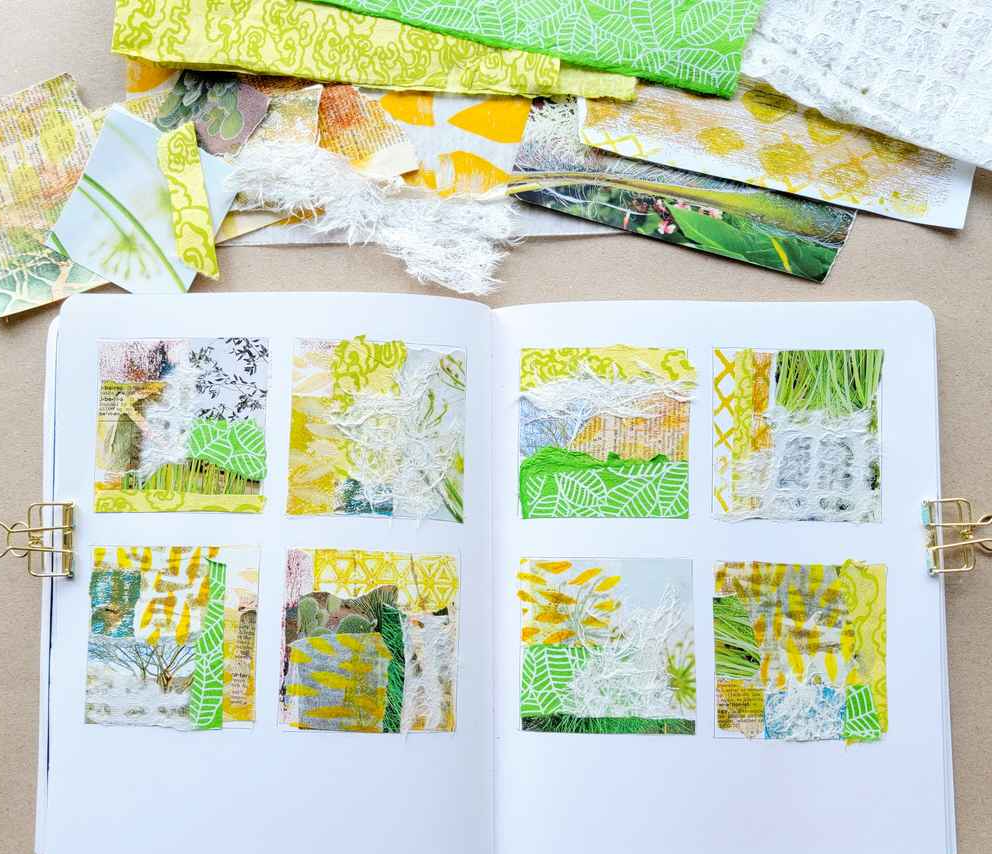 Another benefit of grid journaling is that it's a great way to track your creative progress over time. As you work on different pages of your journal, you can see how your style evolves and changes. Revisit previous pages and use them as inspiration for future projects. Pretty awesome, right?
Grid journaling is not about creating perfect, polished designs. It's about exploring your creativity and having fun with the process.🥳👩‍🎨 Embrace the messy and imperfect! 💕
Are you ready to explore the reaches of your creativity and bring new patterns, mixed media techniques, and colorful inspiration into your art? Start grid journaling and who knows what amazing creations you'll come up with! 
If you enjoyed learning how to create a Grid Journal, share this blog with your friends! 💌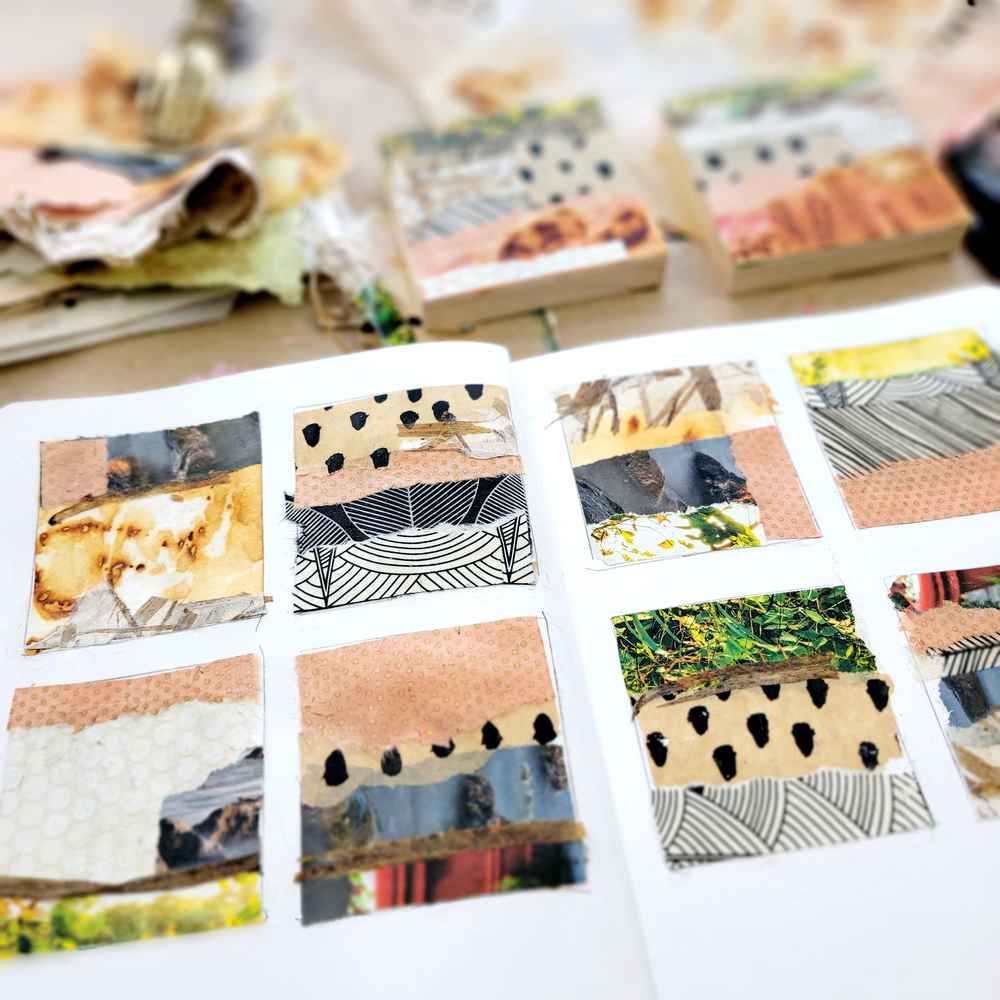 Ready to create together?

We have ready for you 6 full-length video instructions as Kellee walks you through her grid journal process, including what supplies she uses, her favorite techniques, and a whole lot of mindset work to learn how to have fun again!

Who this course is designed for:

🔹 If you need a kick in the pants to get started with making art again.
🔹 If your art practice is becoming stale and in need of new techniques to invigorate you.
🔹 If you are looking for a way to maximize your ideas by practicing for bigger works of art.
🔹 If you are just getting started making art and don't want to buy thousands of dollars of supplies to make a complete painting.

Or...
🔹 If you are looking to understand color theory, composition, and design in a simple-to-use medium so that the concepts of art become like second nature to you.
🔹 If you want to learn all the possibilities from painting on paper to incorporating mixed media into any work of art.
🔹 If you keep making excuses that you don't have time for your practice and need a very easy medium to create in less than 30 minutes.
🔹 If you just like Kellee as a teacher and want to take all her courses.😉 


Come join thousands of other artists who have already taken the plunge into the #gridjournalcrush!




👇Click here for a FREE Grid Journal Mini Course!

  👇