Create With Us: Deck of Dreams 365
What are your most daring dreams? 
Do you put those whispers into the world like magic and look for them to appear in your life? Maybe you need someone to guide you to take a stronger grasp and write those words to your heart's desires!
Together we have created a community of artists that are creating together, setting intentions, pursuing dreams, and finding joy in a simple but meaningful creative outlet. This is the year that will allow you to pour your soul into the world and manifest the artistic journey of your dreams! As we have been putting our cards together, we are stunned when we look back on just the past few months to see all of the layers, variety, and playful designs we have put into our cards. We start thinking about how our cards can influence our other art, and the opportunities are endless and so exciting. 
A Whole Year of Art with Kellee Wynne and guest artists.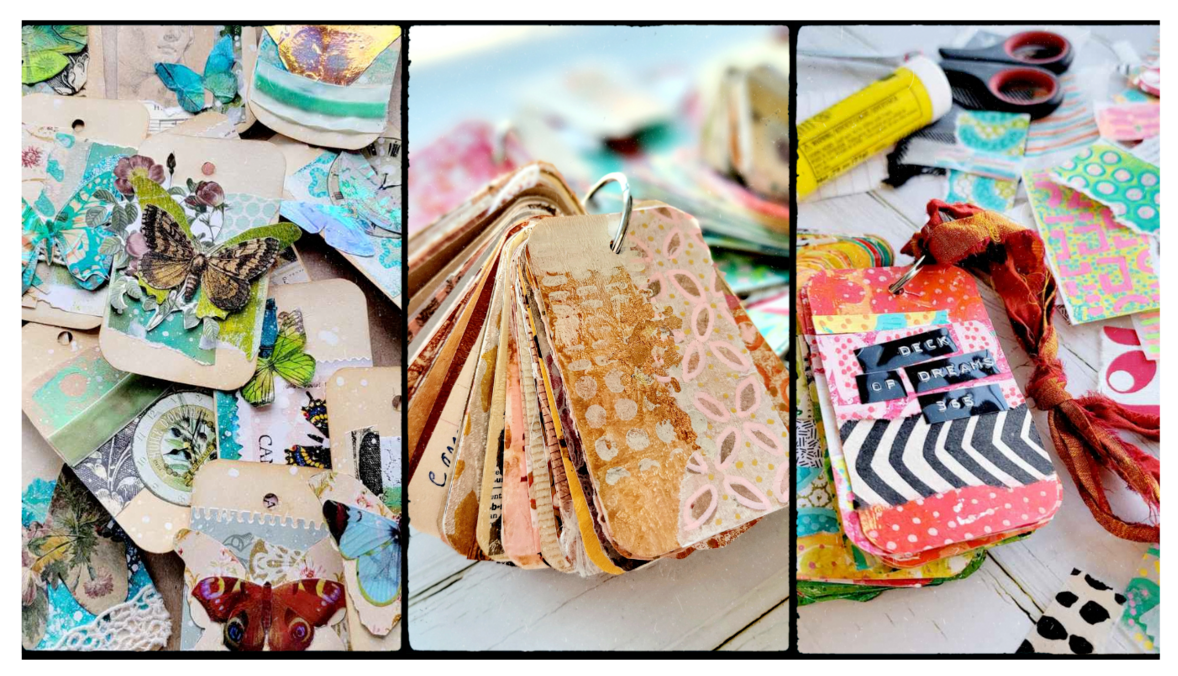 Learn Mixed Media Techniques, including stamp carving, Gelli plate prints, and more!🌈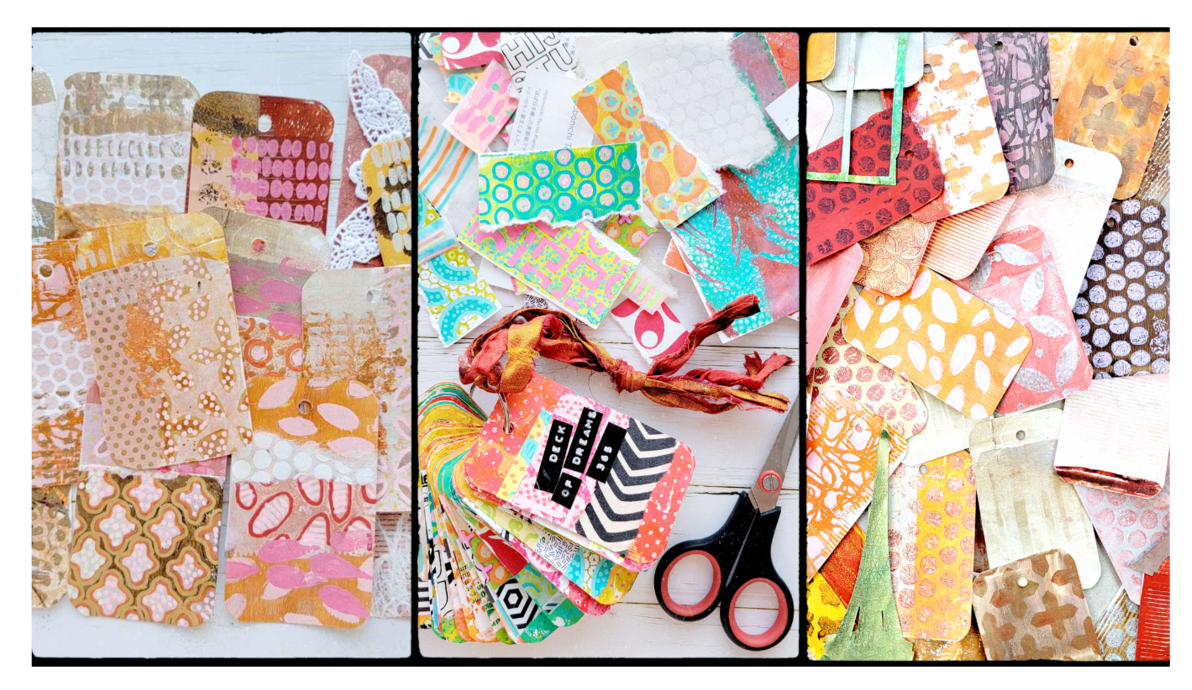 🔹 Dozens of Inspirational Prompts and Printables you can use in all your artwork.
🔹 Knowledge about Color, Composition, and Design infused into fun lessons.
🔹 The replay of the Original Deck of Dreams Live Event right in the hub.
🔹 All lessons are hosted on an easy-to-access website.
How does the Deck of Dreams 365 Course work?
🔹An entire prep and play module teaches you the foundation of creating your deck cards to help you learn more about the techniques and set up of the year ahead.
🔹 On the 1st of each month of 2023 a new chapter will be added to the hub, including video lessons, printables, palette suggestions, and an inspiring theme to reflect on.
🔹 Expect surprise guests, unique ideas, an inclusive community, and bountiful bonuses. 🎁 You never know what will pop up next in our 365 projects!

🔹 💫BONUS💫 It also includes a monthly Grid Journal lesson for all of our grid-obsessed besties!🥰

Deck of Dreams 365 is a meaningful, playful outlet for all artists and art-curious people. With an amazing community, monthly inspiration, and fun bite-sized mixed media lessons, it's one thing you'll find easy to fit into your schedule. Something you get to do just for yourself.
  
Join us for 12 months of wonder, 52 weeks of inspiration, and 365 days to discover your artistic voice.
Together we'll play through mixed media techniques, thought-provoking prompts, an inclusive community, and a year of creating to make a personal, meaningful deck of cards that connect you to your true self.