Color for the People: 4 Easy Color Tips
Did you know? You can mix the rainbow from 3 tubes of paint and you can create any color you see!
Color is not mysterious.
It's not a secret that all artists are hiding from you. Color is not hard to master. Color is for Everyone!
Have you explored color theory? Here are some core art skills and techniques to help you paint with ease and joy.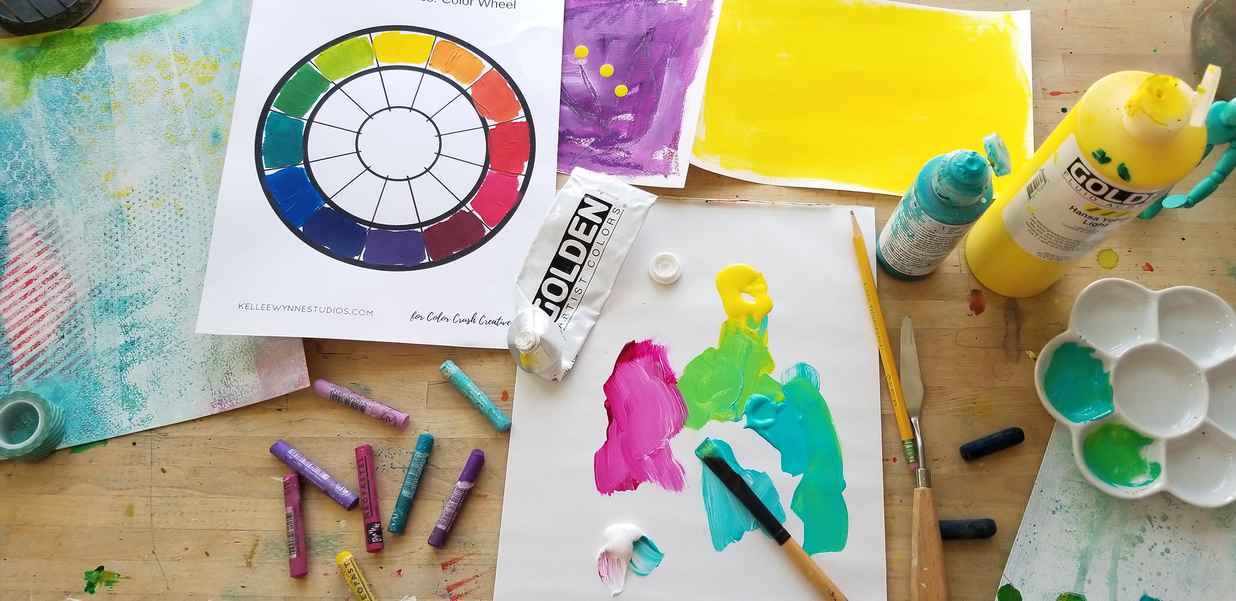 Take the mystery out of color mixing so you use less paint, and spend less money.
Fall in love with color theory so that you never fear making palette decisions again.
Learn exciting new mixed media techniques so that you crave making art daily.
All it takes to mix the rainbow is 3 tubes of paint - this will allow you to begin making and truly seeing how color works. After this, you can explore different mixed media techniques, one color at a time. What would it look like if you layered acrylics? What if you tried mixing your own watercolor palette? Or what if you started making handmade books? By learning the basics of modern color theory, you open a library of endless ideas and creative opportunities!
A love of teaching permeates everything we do with Color Crush courses. The Color My Life course was created specifically to introduce you to the world of color and painting methods. Hoping to inspire others to find their voice and know they are worthy to create the work they have always dreamed of making, we have made it our mission to create a haven of online learning where real growth happens. This is color FOR THE PEOPLE, whoever you are, wherever you are starting, color is for EVERYONE.
These lessons are designed so that anyone can begin painting and enjoy the process without worrying about the outcome. And for those with painting experience, you can dive in and learn a few tricks while experiencing color in new and bold ways.
Let's start with a simple introduction to the color wheel…
Primary Colors:
Three colors equal distance on the color wheel - red, yellow, and blue - that are the basic building blocks of color in which theoretically all other colors on the spectrum can be made.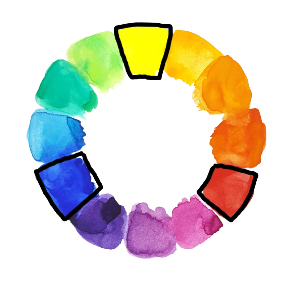 Secondary Colors:
Three colors equal distance on the color wheel made by mixing primary colors: red & yellow = orange, yellow & blue = green, blue & red = violet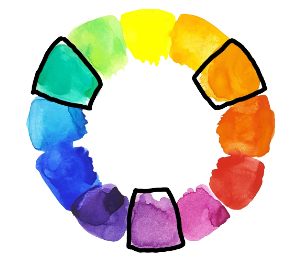 Color My life explores more color variations such as complementary colors, triadic colors, analogous colors, and more…
Tertiary Colors:
Six Colors that are formed by combining a Primary and Secondary color as indicated: yellow-orange, red-orange, red-violet, blue-violet, blue-green, and yellow-green.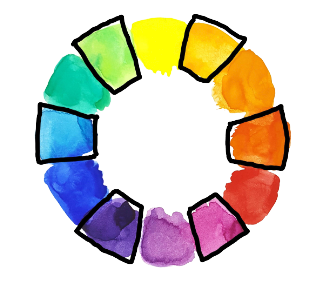 Then you learn more about putting these variations into practice and creating your own rainbow!
There is no better way to truly understand how color works than to begin mixing colors together without any expectations. When was the last time you just splashed some colors onto the page? Do it for the process, not the outcome. Do it for yourself, not for social media. Give yourself permission to PLAY! And while you're playing, give these tips a try and see if it helps boost your artwork to the next level.
Vary the proportions - It will keep your artwork interesting if the color choices are NOT all equal in amount. Choose one to be the dominant color and others to be secondary.

Use a range of values - This means using light tints and dark shades and everything in between. Give your eye somewhere to rest by allowing breathing space in your artwork. You may have some areas of great action, movement, and intense color, but allow for some space for calm and rest. You can use white, a neutral gray, or a non-dominant color.

Limit your palette - A rainbow of colors may seem like a great idea but it's much harder to focus your artwork and create a cohesive piece when you have too many choices. So, pick two or three and give it a whirl.

Practice, practice, practice. If you make mud, start again. Pull out three PRIMARY colors plus white and mix up as many combinations as you can. When you've exhausted those colors pick a different set of three primary colors and try it again and see what happens… Only by doing will you really begin to understand!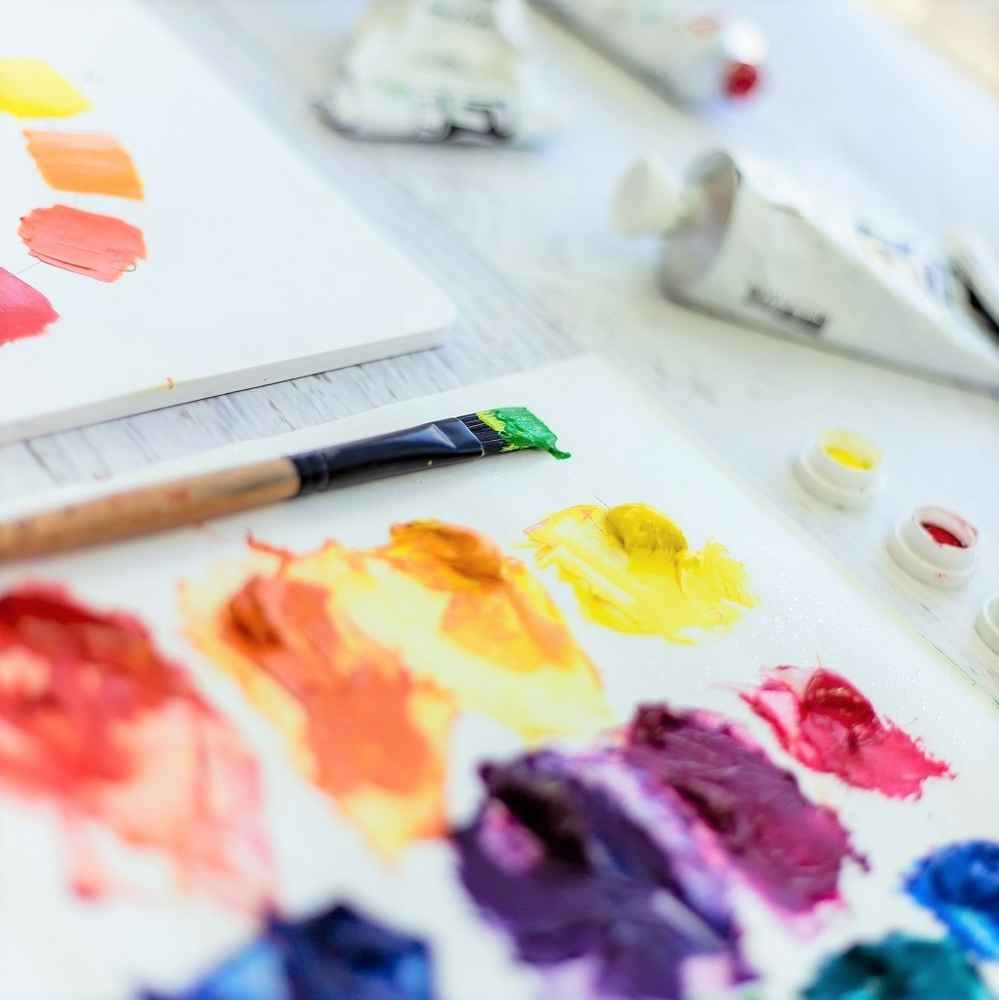 Everyone can make art. Maybe this is oversimplifying, but this introductory color course really is meant for everyone. Playful, experimental, insightful, and packed with content. unlock the rainbow🌈 with the full course - Color my life!

Everyone deserves color 🎨 and everyone deserves to be creative. 🖌️