Purchase By 11/28 a get a $4 Gift Card for Select Courses!*
Color is not mysterious. 
It's not a secret all the artists are hiding from you. 
Color is not hard to master. 
COLOR IS FOR EVERYONE
And this course is going to show you exactly how to confidently use color in your artwork today.
This is what students are saying about Color My Life:
Let's Play with Color! Take a ride through the rainbow and

experiment

 with dozens of fun mixed media techniques.
Learn how to mix the rainbow from just 3 tubes of paint so that you can begin creating any color you see.
Loosen up your approach to making art so that you can arrive in your art space with more enjoyment.
Gain confidence in core art skills, like color theory and techniques so that you can paint with ease and joy.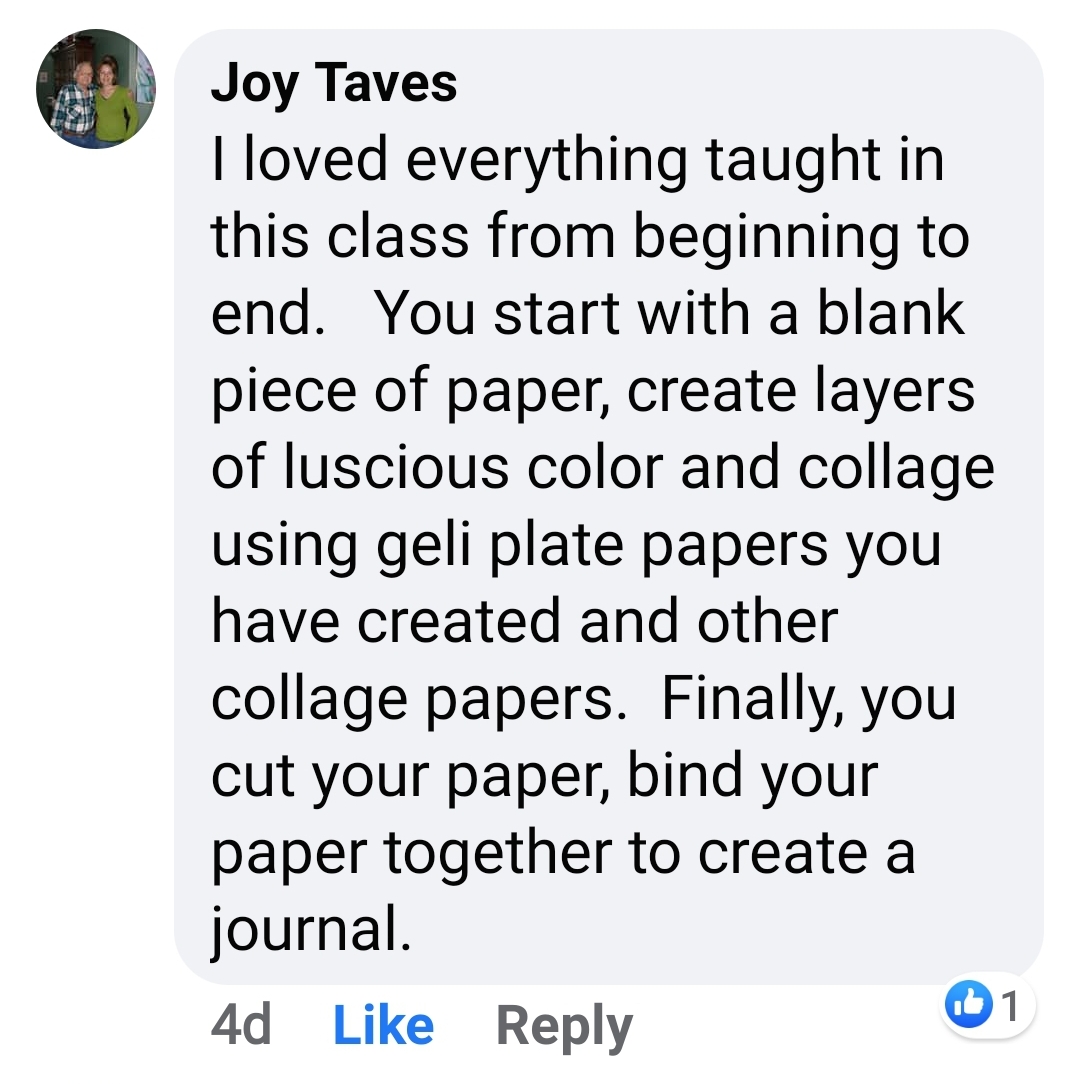 If taking the time for yourself to make art is ALWAYS the last task on your to-do list, then this program was created for you!
In just 15 minutes a lesson you can Ignite new ideas that will keep you painting for years to come.
HOLD UP!
Let's stop stressing about taking the time for your art practice when all you need is waiting for you on the other side of this screen...
Take the mystery out of color mixing so that you use less paint and spend less money.

Fall in love with color theory so that you never fear making palette decisions again.

Learn exciting new mixed media techniques so that you crave making art daily.

Push through the difficulties of a blank page so you can stop making excuses not to paint.
INTRODUCING

Over 4 hours of HD video hosted on an easy-to-use site so that you can get in and start making art immediately.
When you enroll in Color My Life, you get:
15 Core Lessons
A complete supply review to familiarize you with materials covered in the course and great alternatives so you don't have to buy everything.
Introduction to Modern Color Mixing - using only 3 tubes of paint, Primary Yellow, Primary Magenta and Primary Cyan, you will be able to mix a rainbow of colors and complete the color wheel.
8 Lessons on each color of the rainbow covering a different mixed media technique for each one including watercolor, acrylic paint, gel printing, stenciling, collage, mark making, building layers and rubber stamp carving. 
3 additional color theory lessons covering value by using black and white, the effects of using warm (yellow, orange, red) and cool colors (green, blue, purple) and how to use complementary colors effectively, which are the colors opposite on the color wheel.
2 lessons to turn your color practice pieces into a handmade art journal with a hand painted canvas cover.
Create a Rainbow of Useful Art Techniques.
In addition to lesson after lesson of easy color theory, you will walk away with dozens of techniques to use in your daily art making process. Build a rainbow wall or turn the work into art journals!
Watercolor Paint
Gel Printing Plate
Acrylic Paint
Collage
Stenciling
Stamp Carving
Texture in Acrylic
Handmade Journal
Here at Color Crush Creative we take our art as wildly playful, but our customers seriously. All our courses are backed by a 14 days guarantee. If you don't love it you can request a refund. In fact, if you have any questions, concerns or technical challenges, just reach out to our amazing team and we'll be there to guide you.  admin@kelleewynnestudios.com
If you have more questions about this course, the benefits of Color Crush Creative as your creative inspiration outlet or how Kellee Wynne and her team will serve you, please jump on over to this link:
15 Lessons with over 4 hours of content
($145 Value)
Active Facebook group with live monthly lessons
(priceless)
Downloadable PDFs
($35 Value)
Foundation Essentials Bonus Course
(Over $150 Value)
Total Value: Over $300
Yours for a limited time at a fraction of the cost!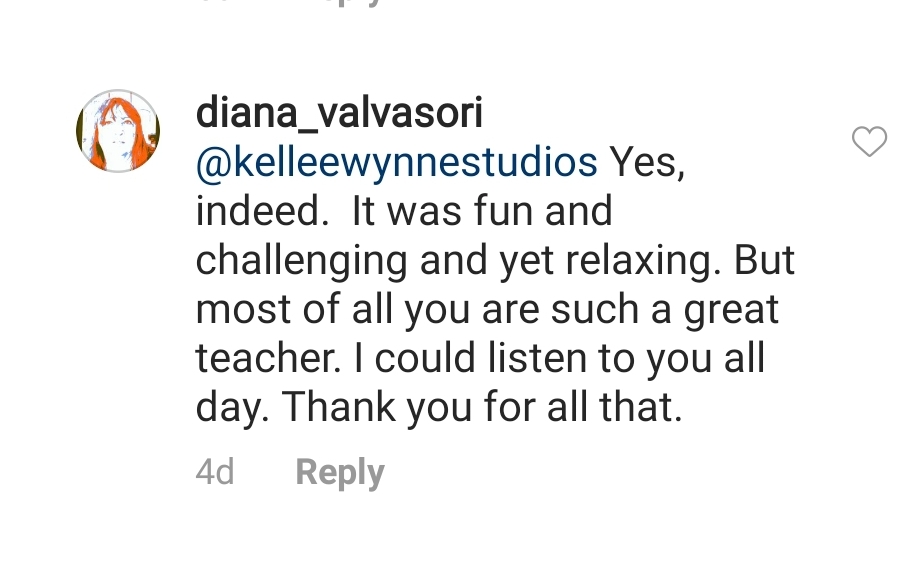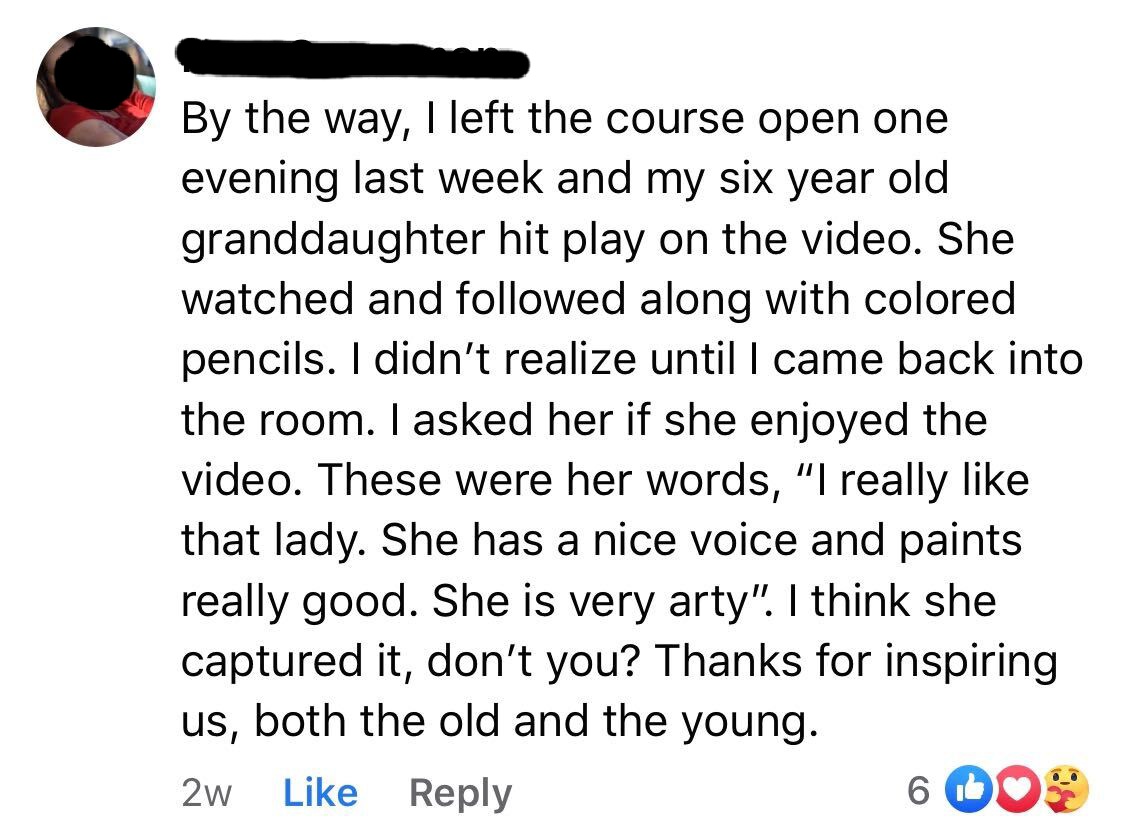 Frequently Asked Questions
How long do I have access to the content?
All our courses are instantly available and have Lifetime access! In fact you can even download videos to watch offline. This means you can take your time and enjoy the lessons as it fits in your schedule. 
*Lifetime means for as long as the School is in business. ;)
How much time is required?
Each video tutorial is between 10 to 20 minutes long so they are perfect to watch at any time during the day to get a quick lesson completed. However as the goal is to be as creative as possible, you'll be wanting hours in your studio by the end of this!
What kind of support and feedback is available?
We always are happy to offer email support at admin@kelleewynnestudios.com OR would love for you to ask any questions in our Alumni Facebook group, where Kellee pops in often and you can gain the help and perspective from other students too.

Can I get a refund?
If you feel like you don't get 10x the value from this online art course and additional bonuses, you can email us at admin@kelleewynnestudios.com anytime within 14 days and we will happily refund your full price.
I already bought another one of your online courses. How is this different?
Each course from Color Crush Creative has its own curriculum with different objectives. This course is specifically designed to teach the foundation of color theory in an ease to understand and playful way. Color mixing is the foundation of almost all of Kellee's courses, but each time it's presented in a new way with new tutorials that will shed more light on the subject as well as mixed media and acrylic painting techniques.
I don't have many art supplies. Can I still do these lessons?
Absolutely! While Kellee always has her favorite supplies, we want you to be open and adaptable and use what you have. We will always provide alternative and affordable solutions. A proper list with links will be provided as soon as you register for the course.
Having said that, it is advised to have 4 tubes of heavy body acrylic paint to practice color mixing: Primary Magenta, Primary Yellow, Primary Cyan and Titanium White. Kellee prefers Golden Paints, but you can adapt to whatever brand fits your budget.
Here are most of the supplies that will be used in this art course: Heavy paper, like watercolor or mixed media paper, color pencils, water soluble graphite, watercolor paint, oil pastels, stamp carving supplies or stamps, stencils, gel printing plate, brayer, various paint brushes, a palette knife, gel medium, and paint pens.

Do I need a special program to access the materials?
All you need for this course is a device such as a laptop, tablet or phone and an internet browser (we recommend Chrome).
Is everything available immediately?
Yes! Once you purchase the class your login details will be sent to you within the hour (make sure to check your junk and add admin@kelleewynnestudios.com to your contacts list).

Can this be accessed without the internet?
To access this class you will initially need internet access, however as a bonus we provide downloadable files for each of the lessons so you can watch offline later.
15 Complete Lessons with over four hours of content valued at more than $145
All lessons hosted on an easy to access website
Learn Modern Color Theory Basics, including color mixing!
Dozens of Mixed Media techniques you can use in all your artwork
Knowledge about Color use and inspiration in printable PDFs
Access to a joyful Facebook community of like-minded creative souls
Lifetime access to the online course so that you can learn on your own time
Bonus Foundation Painting Course valued at $150