You're Invited to: Color My Life
Hey there… Have you considered ways to bring color to your life today?
We want to let you in on a little secret…Anyone can make a rainbow! Do you want to create every color you see? 😍! You can mix the rainbow from only 3 tubes of paint.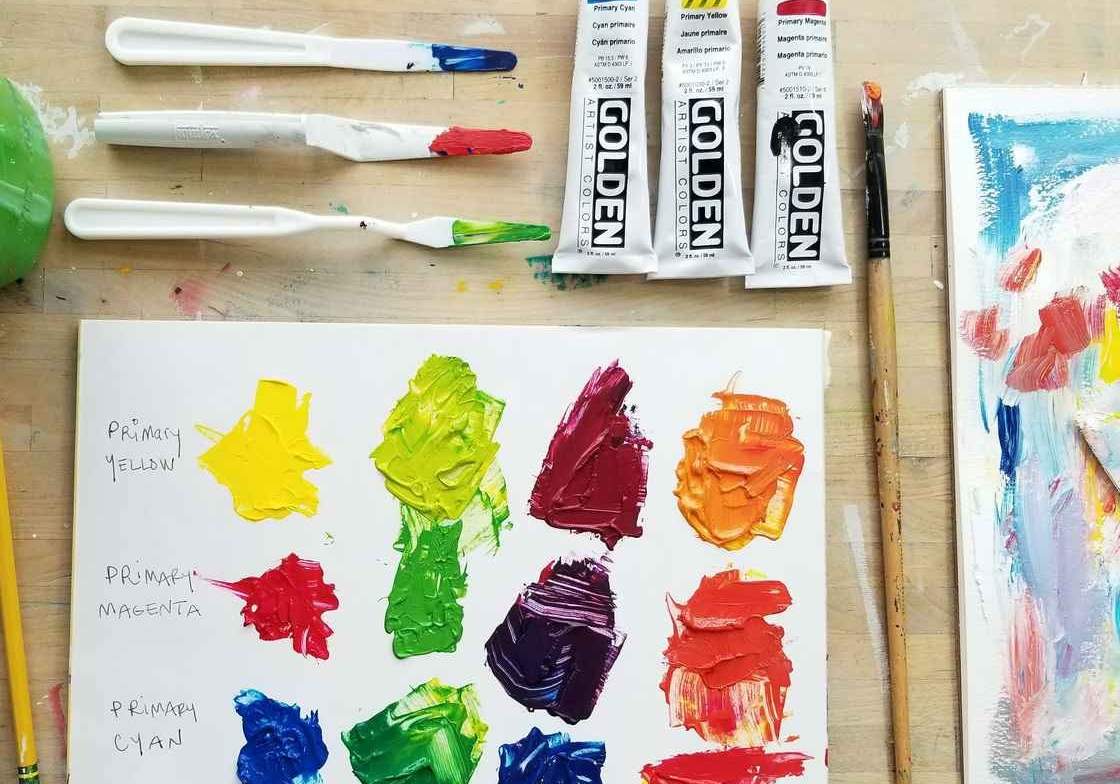 Introducing: Color My Life. Let's start loosening up our approaches, and finding out how to create a rainbow and arrive in our art spaces with more passion and enjoyment!
We have created this course so that you can:
Gain confidence in core art skills (like color theory) and learn new techniques so you can paint with ease and joy.

Take the mystery out of color mixing - it's as easy as 1️⃣, 2️⃣, 3️⃣ (colors - plus white)!

Fall in love 💟 with color theory so that you never fear making palette decisions again.

Learn exciting new mixed media techniques so that you crave making art daily.

Push through the difficulties of a blank page and stop making excuses not to paint.
In this course we will explore 15 Core Lessons:
You will receive a complete supply list to familiarize yourself with course materials and great alternatives so you don't have to buy everything.
Introduction to Modern Color Mixing - using only 3 tubes of paint, you will be able to mix a rainbow of colors and complete the color wheel.
8 Lessons on each color of the rainbow covering a different mixed media technique for each one including watercolor, acrylic paint, gel printing, stenciling, collage, mark making, building layers, and rubber stamp carving. 
3 additional color theory lessons cover value by using black and white, the effects of using warm (yellow, orange, red) and cool colors (green, blue, purple), and how to use complementary colors effectively, which are the colors opposite on the color wheel.
2 lessons to turn your color practice pieces into a handmade art journal with a hand-painted canvas cover.
AND THERE'S MORE…You'll get:
Knowledge about color use and inspiration ideas in printable PDFs for alternative ways to absorb the information.
Access to a joyful Facebook community of like-minded creative souls with Live Q&As.
Lifetime access to the online course, with the option to download the videos, so that you can learn on your own time.
So… Do you want to color crush with us?
These lessons are designed so that anyone can begin painting and enjoy the process without worrying about the outcome. And for those who have painting experience you can dive in and learn a few tricks while experiencing color in new and bold ways. 
Why not take a chance on yourself? Keep your creative soul alive with new lessons, a creative community, and encouragement to keep going. We've got this. And we have art to help.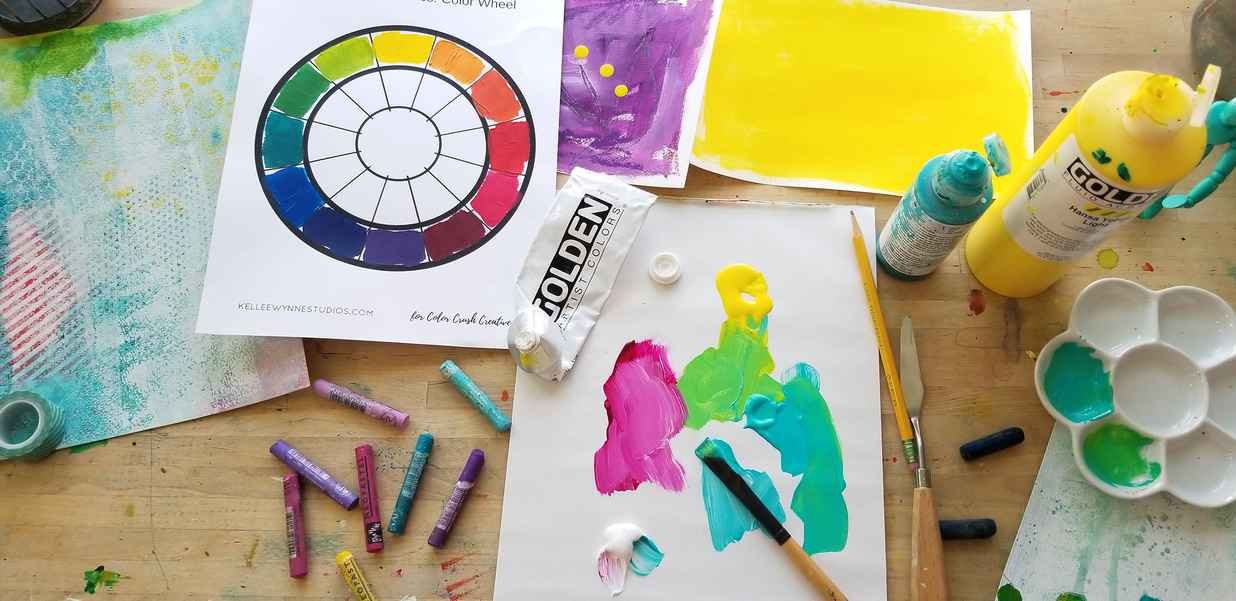 Everyone can make art. Maybe this is oversimplifying, but this introductory color course really is meant for everyone. Playful, experimental, insightful, and packed with content. unlock the rainbow🌈 with the full course - Color my life!
Everyone deserves color 🎨 and everyone deserves to be creative. 🖌️