Color Crush Creative Guest Artist: Sara Schroeder
I love vivid color and the way paint takes on its own life if you let it boss you around a bit. You'll often see colors in my art reflective of Miami's Art Deco style and tropical environment, and I have a soft spot for line, texture, and mark making. Many of my paintings are full of movement and feel reminiscent of the ocean. I work in watercolor, acrylic, mixed, and sometimes digital mediums. The practice of art keeps me grounded and happy (as do bits of chocolate, coffee, and wine ) and I try to squeeze in a few minutes every day if I can manage. 
Late in 2018 I began painting in an old book I picked up at a thrift shop - a project I'd had brewing in the back of my mind for quite some time. When I posted a quick video on Instagram reviewing the work I'd done in it and asked if anyone might be interested in joining me for a group project, the response was overwhelmingly positive. About a week later, The Old Book Revival was born. We are now a community of over a thousand artists (of every skill level!) and we share and post work daily. The project is designed specifically for low-pressure creative freedom. Nothing has to be perfect; the point is to be making art on a regular basis and creating a colorful story out of something unremarkable. It is quite literally the alchemy of trash to treasure, purely because of the journey it illustrates.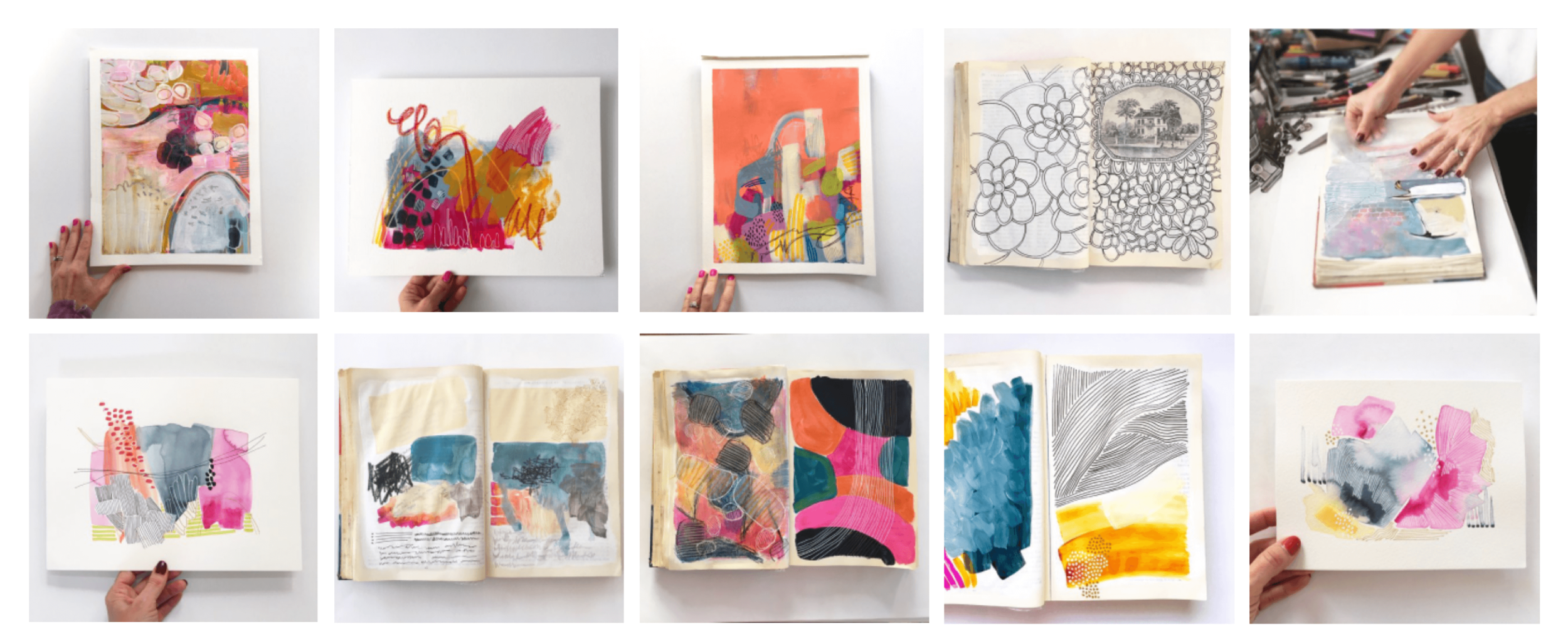 ---