Minimal Abstract Painting with Sara Sha
INTRODUCING SARAH SHA OF @SARA.M.SHA
Sara Sha is a minimal abstract painter, printmaker, and surface designer from Capitola, California. Vibrant colors and strong, sweeping paint marks are the dominant characteristics of her works. If you're still shy to use bold colors, then this is the artist to inspire you to take a big risk and learn to let go of fear. If you heed her approach to just have fun with it, it can really take the pressure off you when you face the blank canvas.
"Sometimes I just do it and I can't say where it comes from, I am just playing and having fun. I like to have this approach. If I don't like it, I cover it up, erase it, or start over. It is not a big deal."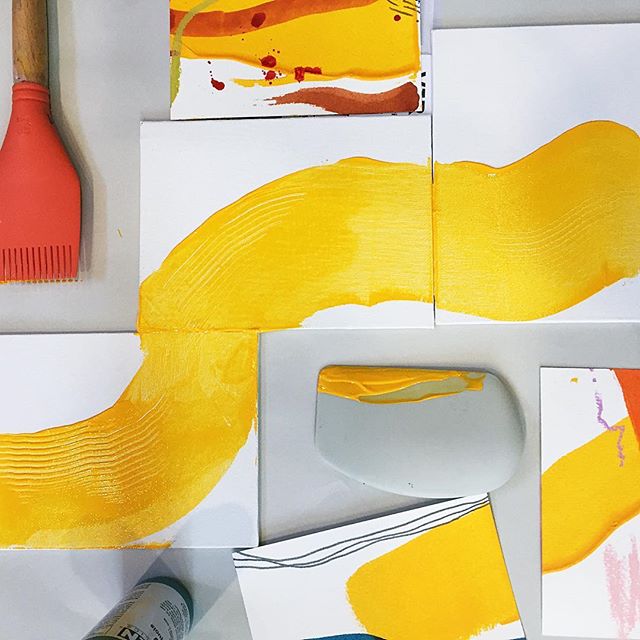 TAKE A LOOK INSIDE SARA SHA'S ART PROCESS: 
Sara usually works on a few paintings at a time, lining them up so brush strokes can continue from one canvas to the next. She picks out the colors she wants to work with, usually focusing on 2 or 3. Grabbing a squeegee, Sara moves the paint across the canvases, in a fluid, continuous motion. Her goal is to keep the paint strokes minimal, so one can relish in it, keeping negative space in the equation.  She uses other tools to make texture.  After letting the paintings dry, she hangs them in the studio to look at them while doing other tasks. Sometimes they are done, most times they need another layer of some medium. If the painting isn't working out, she might add white paint in places. Worst case she'll gesso the entire painting. About letting go and experimenting Sara says, "The main thing is that I am having fun and always keeping it interesting."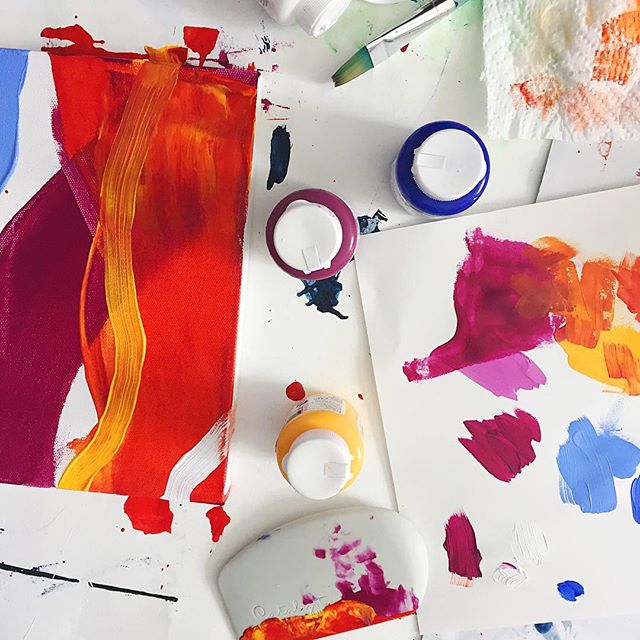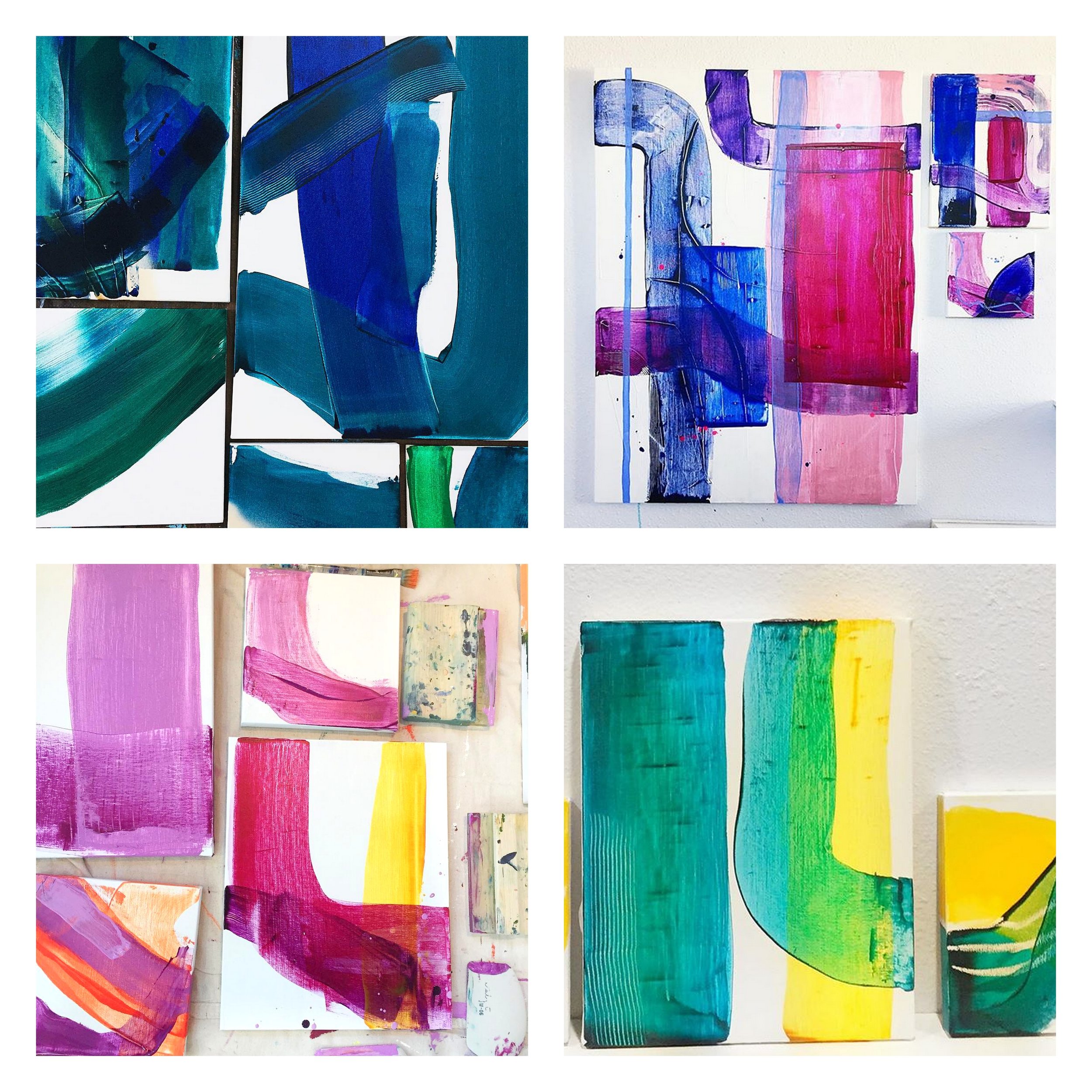 A FEW FUN THINGS YOU SHOULD KNOW ABOUT SARA:
1. For 16 years Sara Sha has been a full-time Union Commercial Electrician in Silicon Valley. She wanted to pursue art in college, but her practical mother did not want her to be a 'starving artist'. We are grateful Sara hasn't given up her passion while working a full-time job!
2. Water is a big inspiration in Sara's artwork. She lives by the ocean and even when she's not trying to make a painting inspired by water she finds it interesting that it subconsciously happens anyway.
3. Sara attributes her vibrant color choices to her annual vacations to Mexico growing up, traveling for a month every year to visit family and friends. The bright-colored houses, folk art, and Guadalupe shrines would always catch her attention and still influence the colors she uses in her work.
4. When a local artist invited Sara to his class on 'Blind Painting', she said yes.  She put a blindfold on, and let go. Let go of fears such as, 'Will it look good if I do this?' She painted carefree and when she was done she loved the painting. So did her grandfather, he ended up buying it! This experiment ignited a passion for painting in the abstract. 
5. Sara's philosophy is to do whatever it takes to keep moving forward in her art business. From taking a photography class, reading books, learning from professionals and even working for free for a framer to learn how to build frames, put hardware on, and mat art for a floating look. Sara never stops learning what she needs to know to grow.
Find out more about Sara Sha on her website: Sarasha.net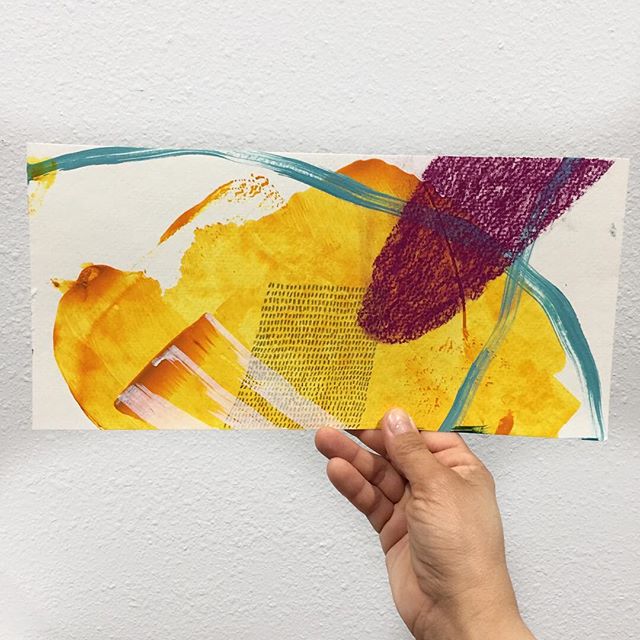 YOUR TURN: EXPERIMENT WITH BLIND PAINTING
If you find a blank canvas or white page intimidating, try out Sara's freeing experience with blind painting yourself. Gather 4-5 bold colors and a few painting tools and cover your eyes for a ten or fifteen-minute session of play.
Let go of the results and just have fun for a change. This experience might give you just what you need to get out of a rut and be reminded that the process is just as important as the end results. Here are a few ideas on supplies to get you started on your blind painting journey:
TRY THESE GREAT ART SUPPLIES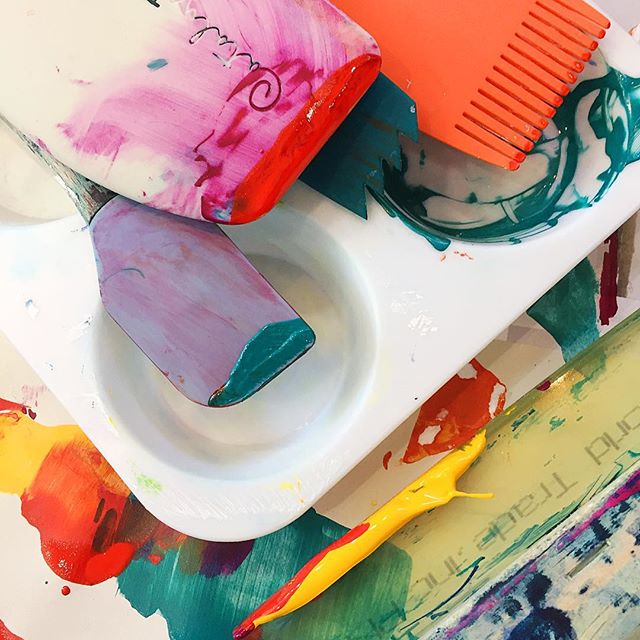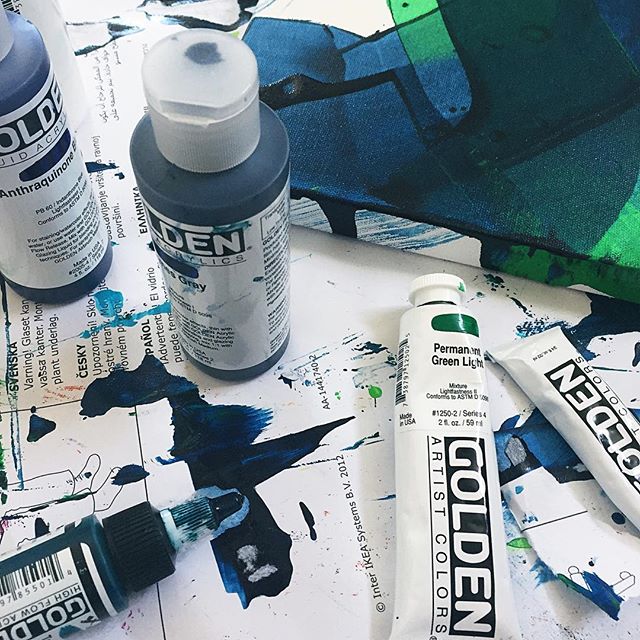 SARA'S WORK COMES TOGETHER: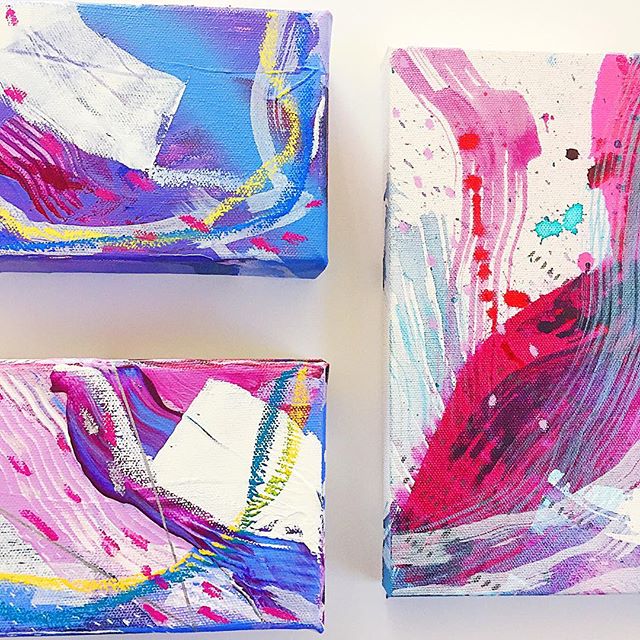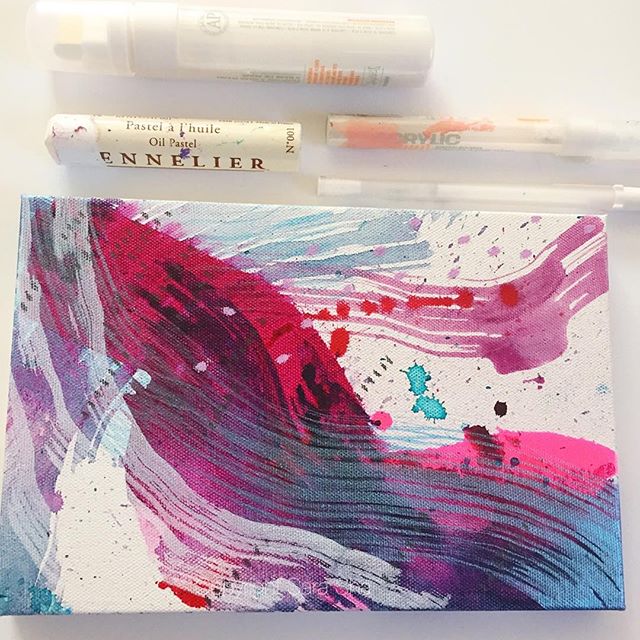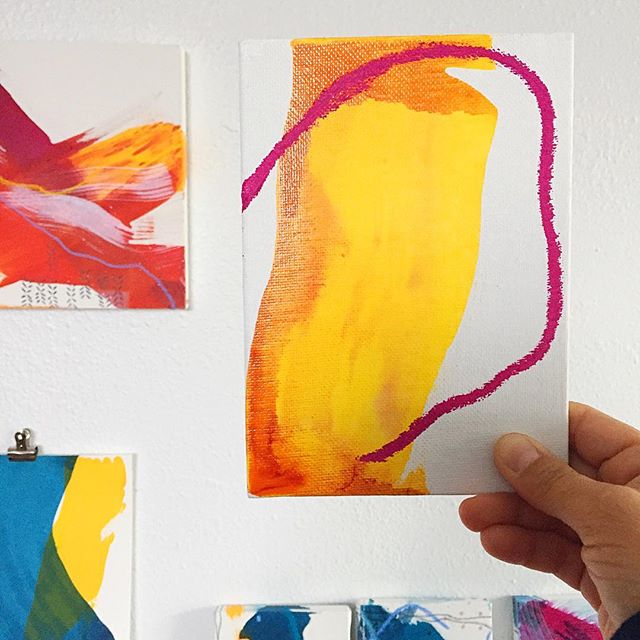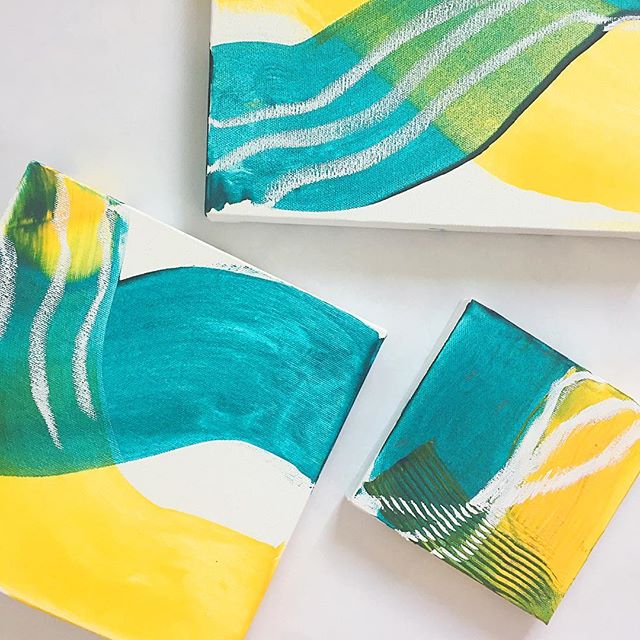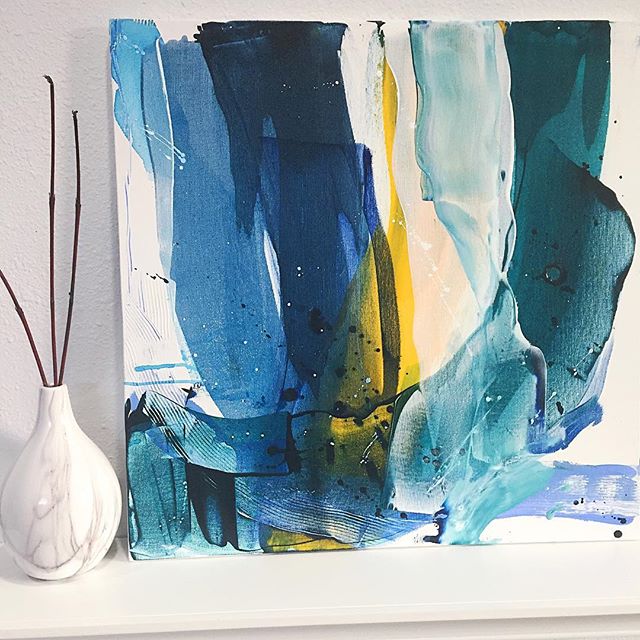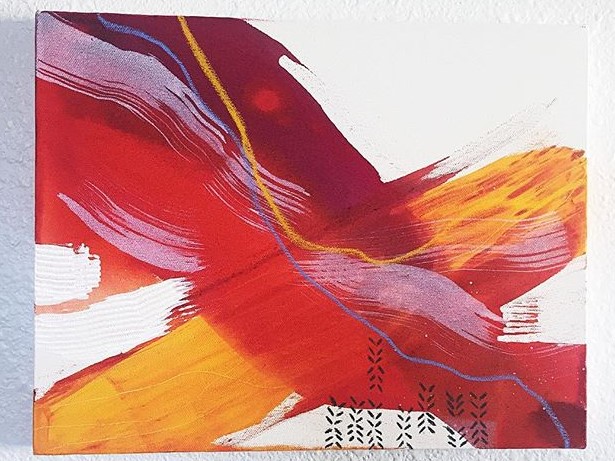 ---