Mark Making Painting with Inge Flinte
Expressive Marks and Colorful Details Are What Inge Flinte Is All About. An Artist and Photographer from New Zealand, Inge Interprets the World around Her in an Art Form She Calls 'Note-Taking' - Capturing Moments of Interaction in Painted Forms. We've Loved Connecting with Inge through the @Colorcrushcreative Account. If You're Wondering How to Find Your Own Art Community, Inge Says Instagram Is a Game Changer.
"Connecting with other creatives is an amazing way to be part of a community and to get feedback on what you're doing. Instagram has been such a  game changer for me in finding an artistic community to interact with."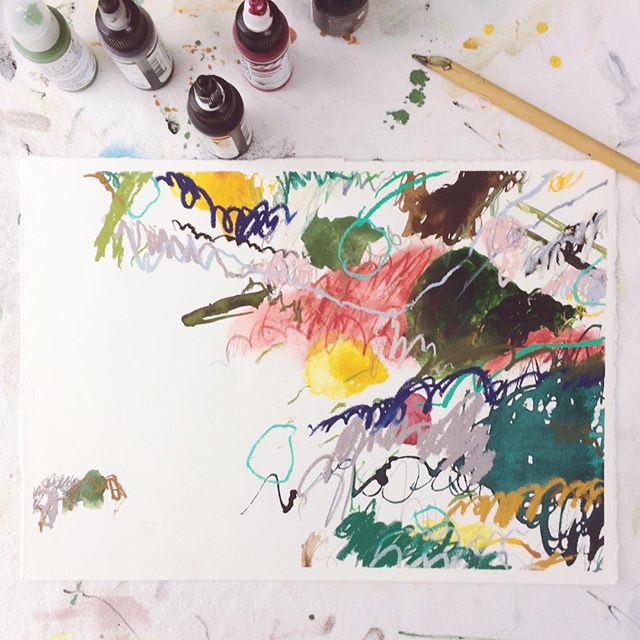 TAKE A LOOK AT INGE FLINTE'S ART PROCESS:
Keep Making - Keep Practicing - Keep Going. This Is How Inge Approaches Her Art Practice. It's so Easy to Overthink and overanalyze a Potential Piece before Even Sitting down to Paint, so the Best Thing Inge Does when She's Feeling Stuck Is to Just Start Painting and Not Be Afraid to Make Mistakes. Not Everything Is Going to Look Great and She's Liberated by Knowing That's Okay.
Inge Also Has No Problem with Experimenting with Different Tools, Paints, Colors, and Mediums. She's Willing to Scribble. All This Room for Discovery Can Really Help an Artist Break out of a Creative Rut. Inge Says, "My Favourite Tool at the Moment Is the Top from the Golden Fluid Acrylic Bottles!"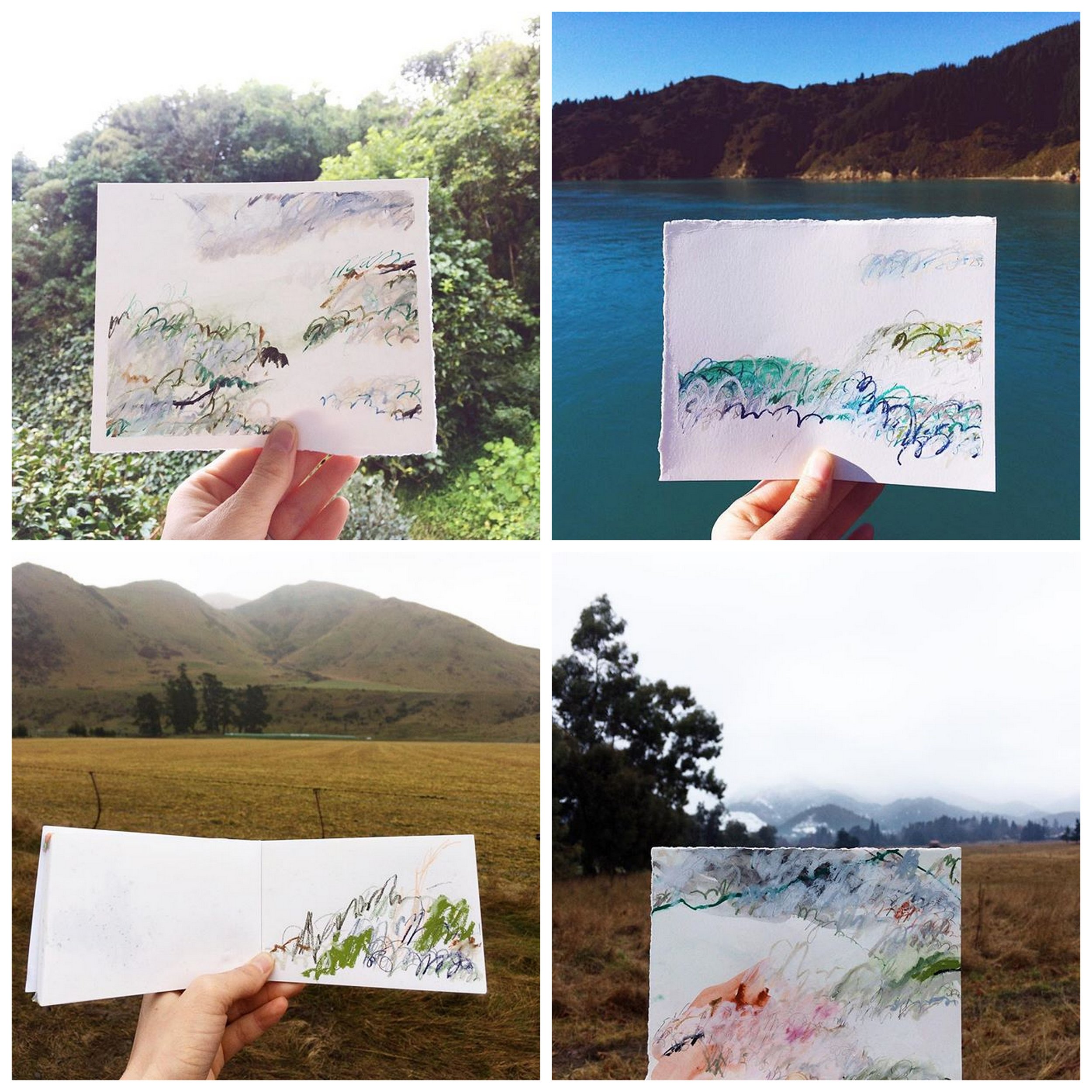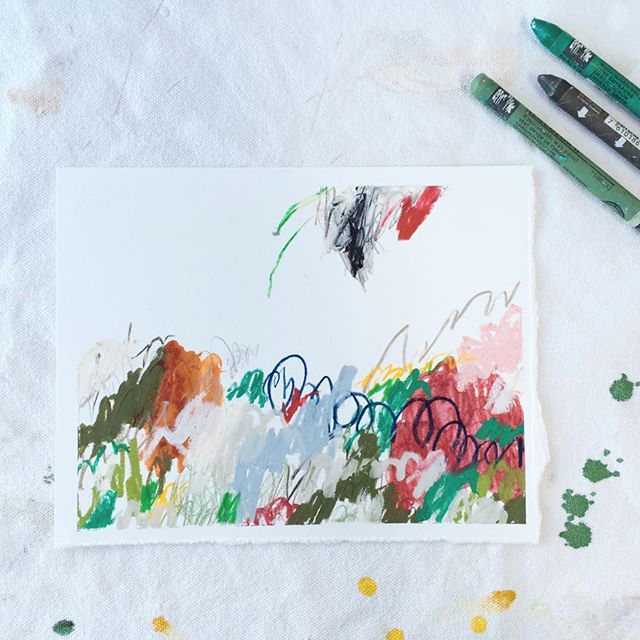 A FEW FUN THINGS YOU SHOULD KNOW ABOUT INGE:
1. Inge Went to Art School and Work as Both a Photographer and Painter. She Had a Few Years after Art School Where She Produced Very Little Work as She Began to Overthinking Her Approach to Making Art. Its Only in the Last Three Years Where Inge Refocused Herself on Her Studio Practice and Being an Artist.
2. The World That Surrounds Inge Is the Major Influence in Her Artwork - from the Explosion of Green in Her Garden to the Scuff Marks Left Behind on Walls; Showing the Residue of Lives Lived. She Is Drawn to Observing and Recording These Interactions.
 3. You Could Say That Inge Is Obsessed with Light - She Loves How Its Presence and Absence Can Transform a Space and It's a Major Influence in Both Her Photography and Painting.
4. She Loves to Switch up Painting Styles Every Now and Then. It Allows Her to Experiment with New Techniques and Keeps from Getting Bored.
5. Inge's Painting Practice Is about Finding a Balance - in a Visual Sense between Serendipitous and Intentional Marks; And between the Chaos of Everyday Life and Her Art. 
Find out more about Inge Flint on Her Website: ingeflinte.com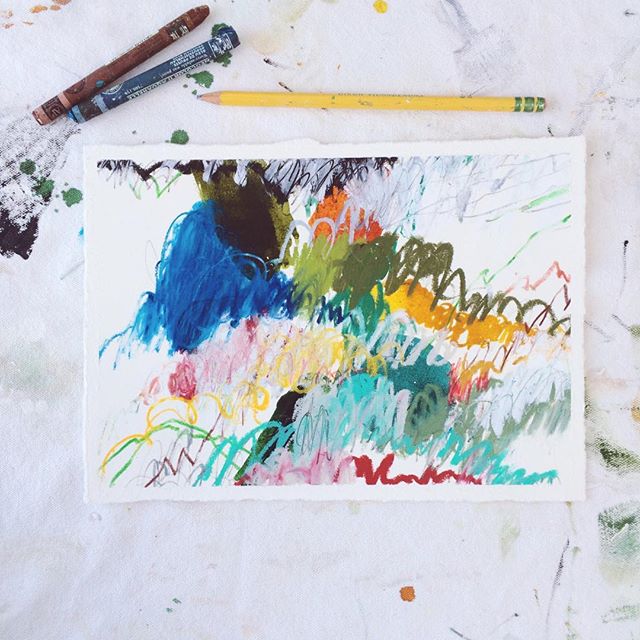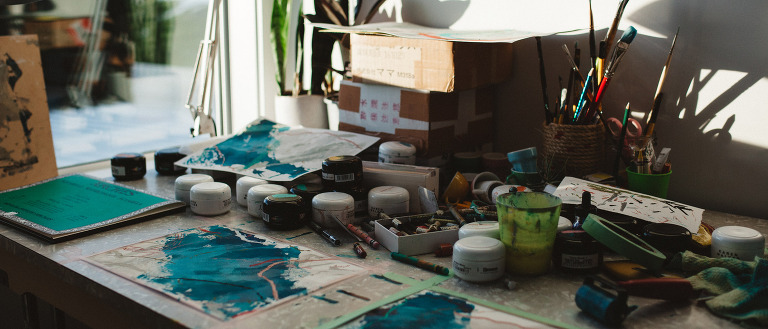 YOUR TURN: MAKE YOUR OWN MARK
Do You Find Yourself in a Creative Rut or Overthinking Your Next Move? Try Some of Inge's Techniques. Use Scraps of Paper That Are Not Precious and Don't Worry about the Outcome, Just Try a Bit of Everything.
Use Random Objects as Tools, Mix Art Supplies You Wouldn't Think to Put Together, and Look around Where You Live for a Color or Pattern or Detail to Instigate Your next Mark...just Don't Think Too Much About It Before You Make Your Next Move. Be Spontaneous!
HERE ARE A FEW GREAT SUPPLIES THAT INGE USES, MAYBE IT'S TIME TO TRY SOMETHING NEW?
Caran D'Ache Classic Neocolor II Water Soluble Pastels, 30 Colors
Golden Paint High Flow Acrylic, Assorted 10 Color Set
Ashley Nichole Arts Woodless Charcoal and Graphite Sketching Set - 12 Piece
XL Mixed Media Pad by Canson, 7"x10" Side Wire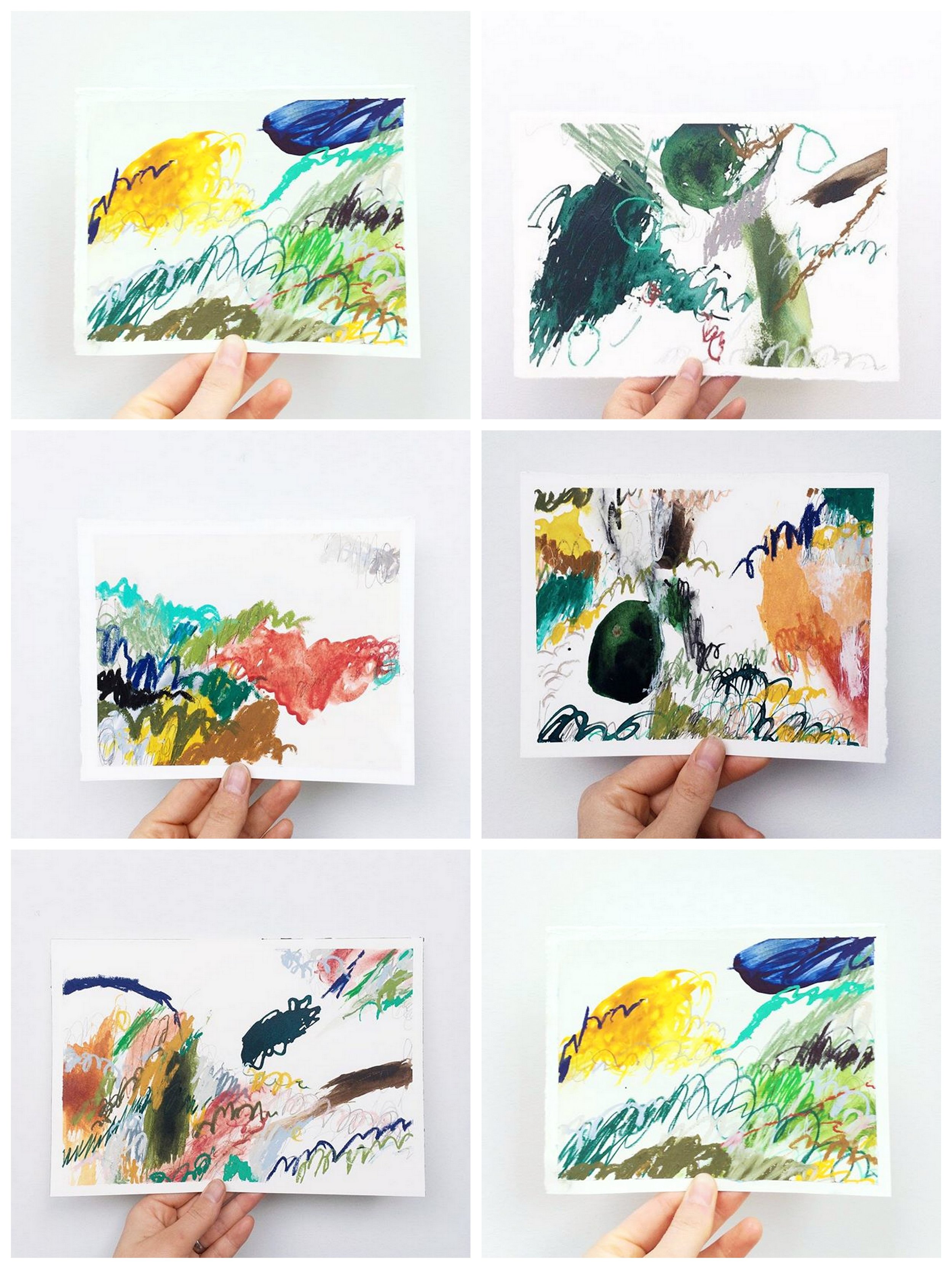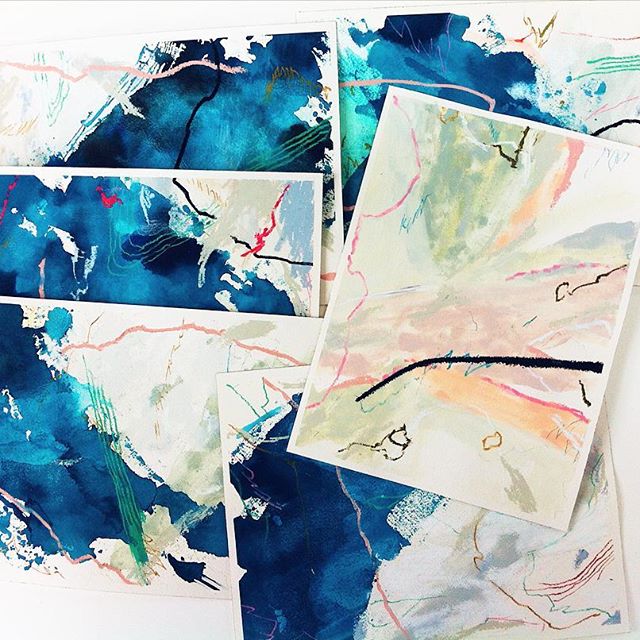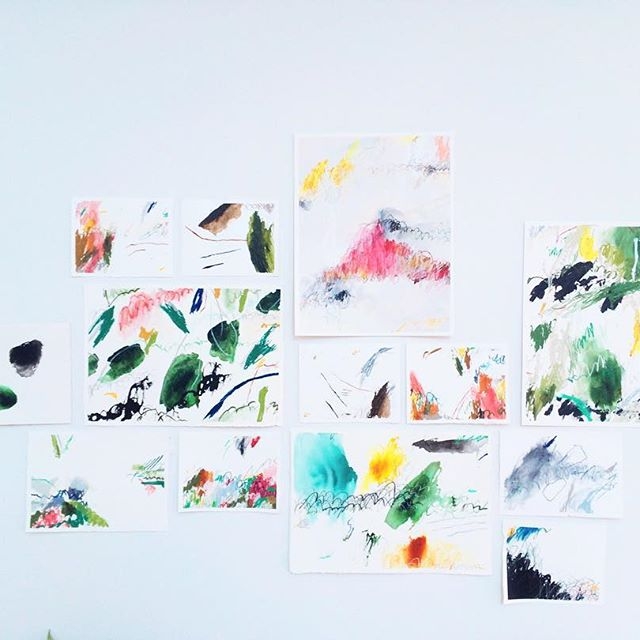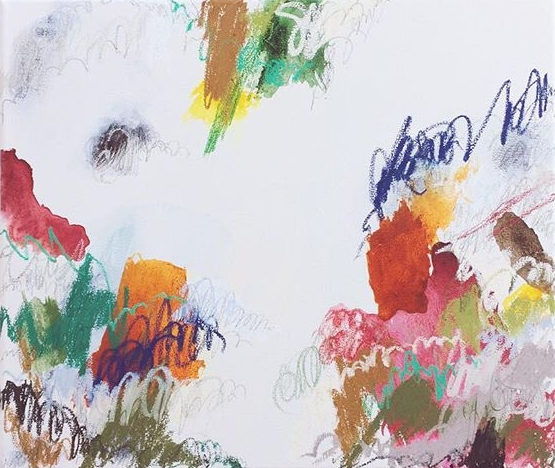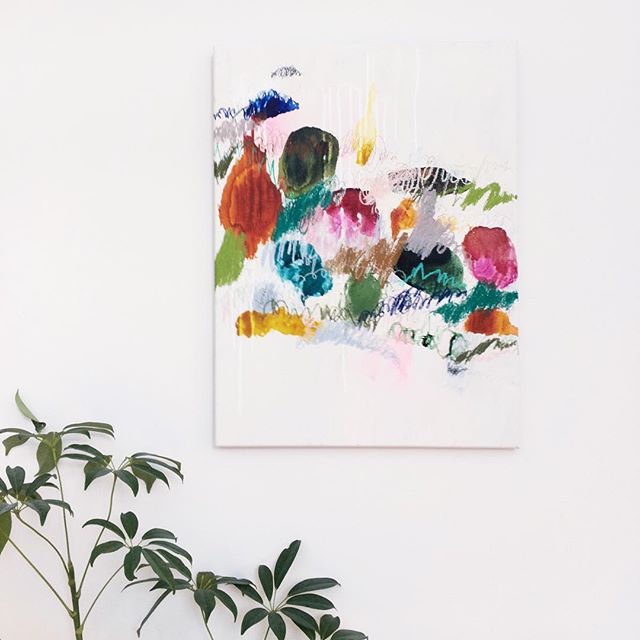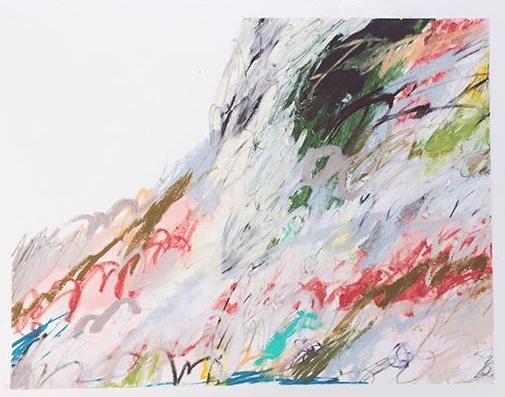 ---