No Room For Fear with Artist Gretchen Warsen
An experimental abstract artist from Massachusetts, Gretchen Warsen takes risks by playing on the revolutionary Yupo paper. Something she has learned over the past two years from listening to artist interviews, and also through her own practice is that the best way to stay inspired and motivated to make art is to just keep making it! It's easier said than done, but even with the pieces that she can tell are headed for the "not-so-good pile," there is still something she can take away for the next piece—some little hint of an idea or a new technique that can be carried over.
"A sense of wonder and joy and play is extremely important for me—there is no room for fear at my table!"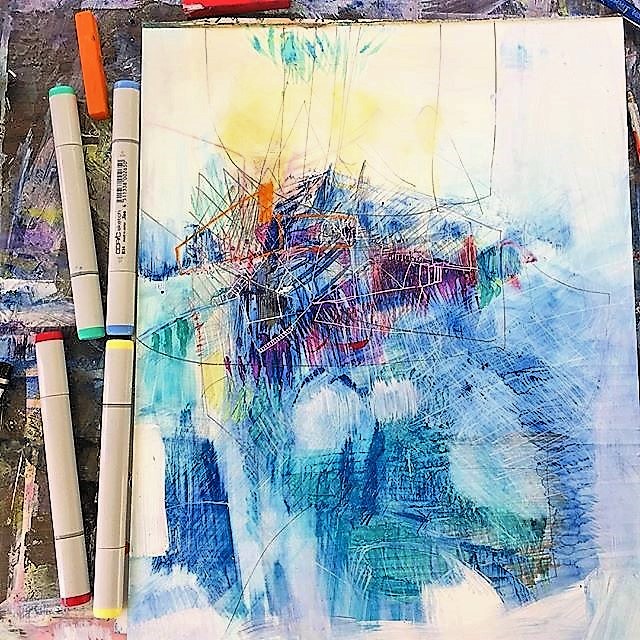 TAKE A LOOK AT GRETCHEN WARSEN'S ART PROCESS
Maintaining that desire to make art for the love and joy of it takes paying attention to what parts of the process should be repeated and what should be left out. For Gretchen, getting rid of the "precious parts" of a painting, the parts that she's immediately in love with, can be the toughest part, but this seems to make room for the painting to get better as a whole.
Because her work is almost exclusively abstract, Gretchen has discovered that the title and personal description are essential parts of the piece, both for the viewers and for herself, sealing in its value and its place among all the other pieces. Gretchen has also found that her work is most genuine if she starts with a prayer, clears her cluttered mind by jotting down ideas in a notebook, and then sets up all her supplies at arm's reach so she doesn't have to interrupt the creative flow. Then it's time to play!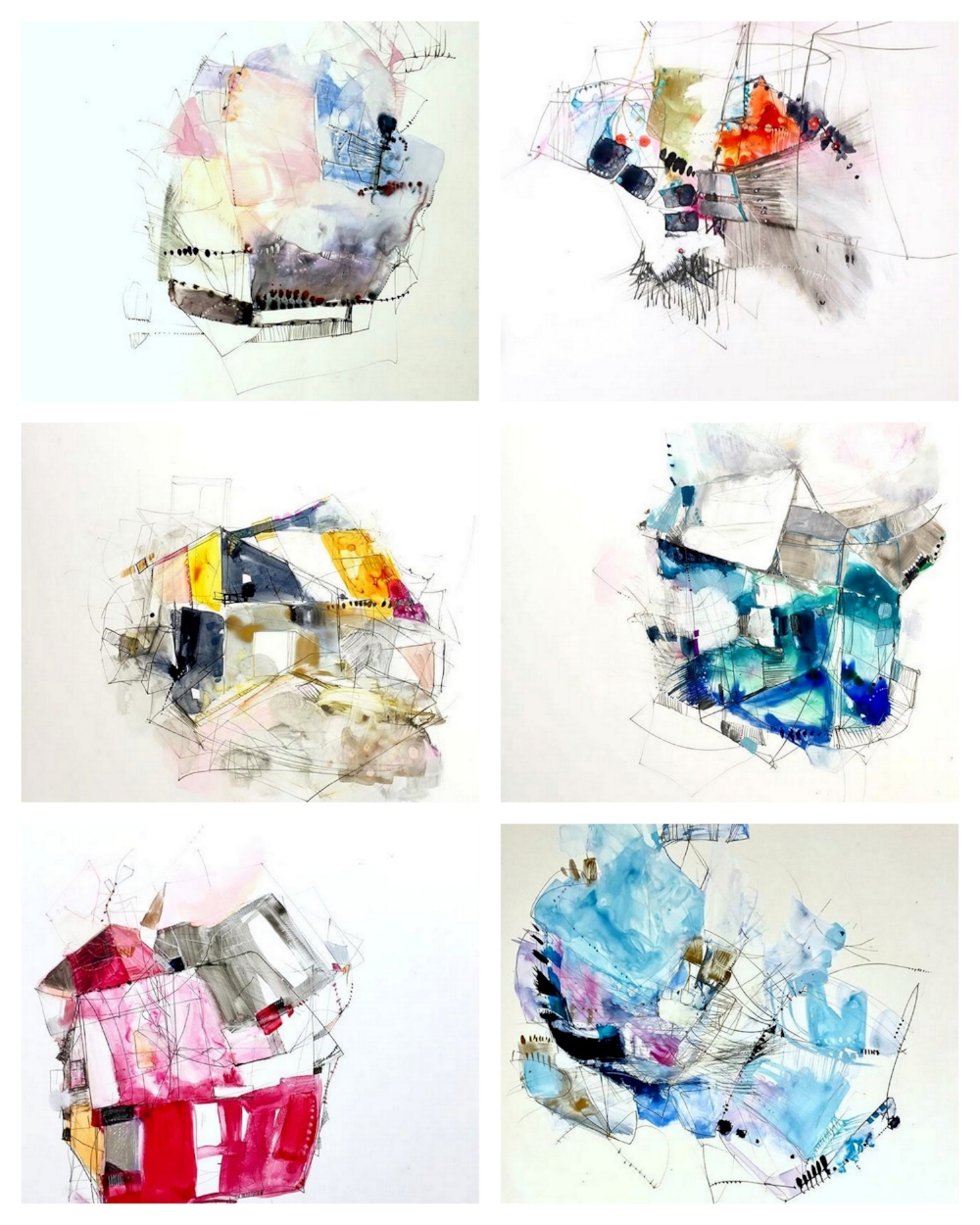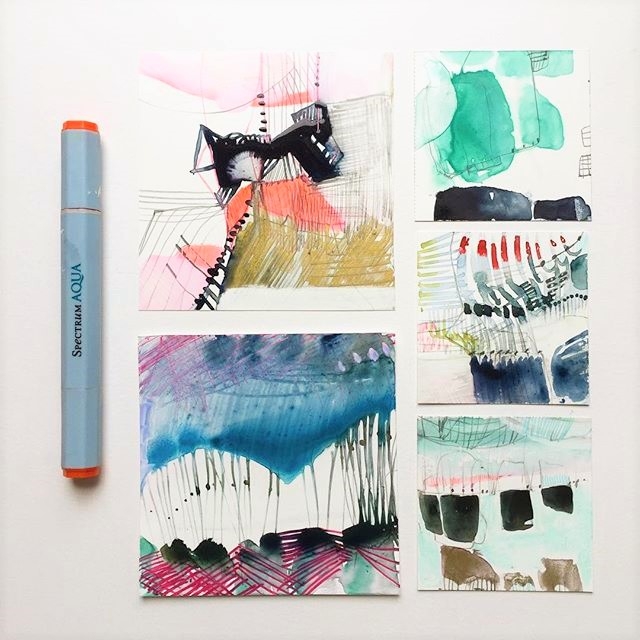 A FEW FUN THINGS YOU SHOULD KNOW ABOUT GRETCHEN
Gretchen Warsen grew up going to a tiny, alternative-education elementary school that her parents and some of their friends started. She doesn't remember doing very much schoolwork, but she does remember playing outside a lot. One of her teachers even lived in a tee-pee for a while.

Though Gretchen is right-handed, she paints and draws almost exclusively with her left hand and sometimes with both hands at the same time.

She is a wee bit obsessed with podcasts about artists and creativity, but she also loves listening to podcasts about astronomy, math, philosophy, short stories, sermons, and especially food!

You know that person on the street who will get down on a dog's level for all the sloppy kisses and belly rubs, completely oblivious to its poor owner and everyone else trying to get around this embarrassing display? That's Gretchen - she loves animals, especially dogs.

There are so many wonderfully creative people in her family! What a gift for Gretchen to be surrounded by inventors, painters, weavers, dancers, singers, book enthusiasts, composers, pianists, and foodies!
Find out more about Gretchen Warsen on her website: toddyponddesigns.squarespace.com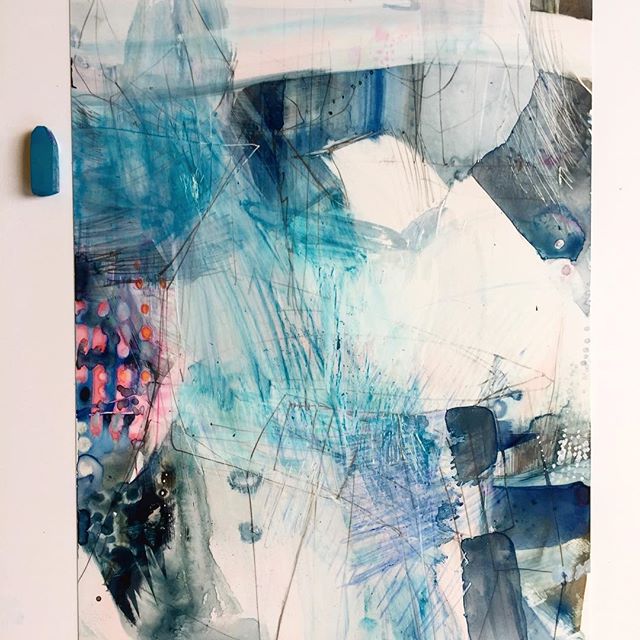 YOUR TURN: PLAY WITHOUT FEAR
Ask yourself "What if?" That's what Gretchen did during her 100 Day Project. She allowed herself to wonder about the process and then discover the answers through making. Here is a sample of questions she asked herself:
What if I kept going even when I wasn't sure about it?

What if taking paint off was as important as putting paint on?

What if I reworked an older painting?

What if I folded the paper first?

What if I let the textures take over?

What if I wet the paper first?
Try Yupo and some of the other supplies listed below and then ask yourself "What if?"
Yupo, Propylene Paper, 11"x14", 10 sheets
Aqua Markers by Spectrum Noir 12 Count Primary
Faber-Castel Wallet Pitt Pens, Black, assorted set of 8
Prismacolor Premier Colored Pencils, Soft-core, 72 count
Artist Vine Charcoal Sticks, 12 pieces, soft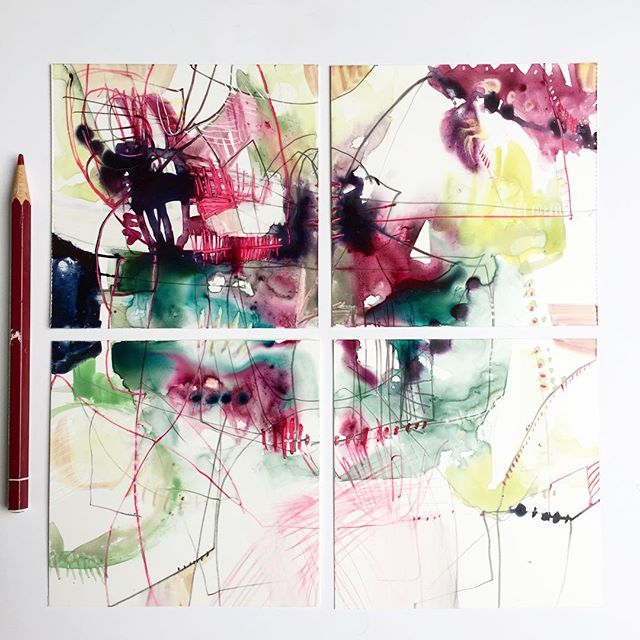 GRETCHEN WARSEN ART GALLERY: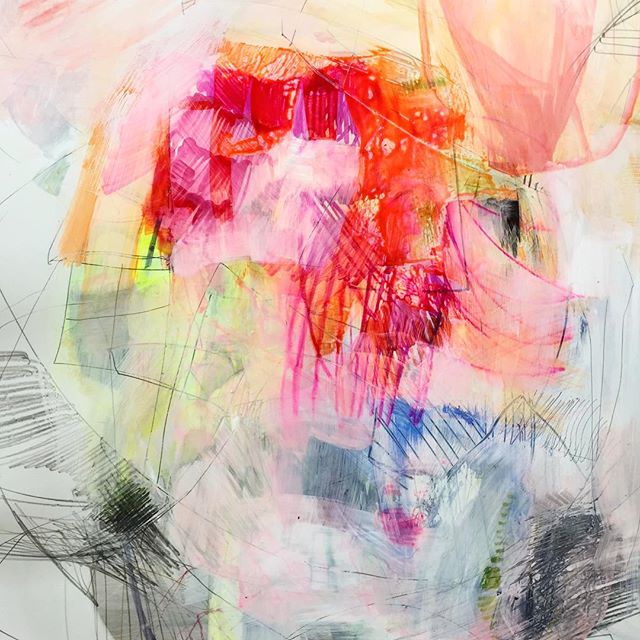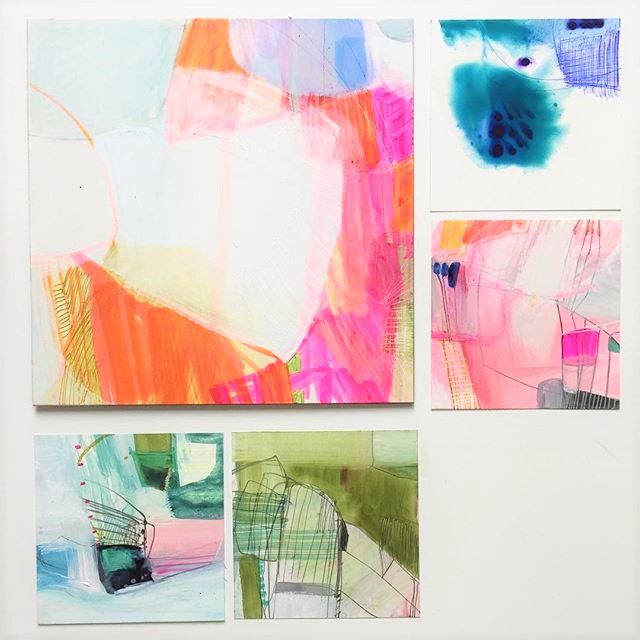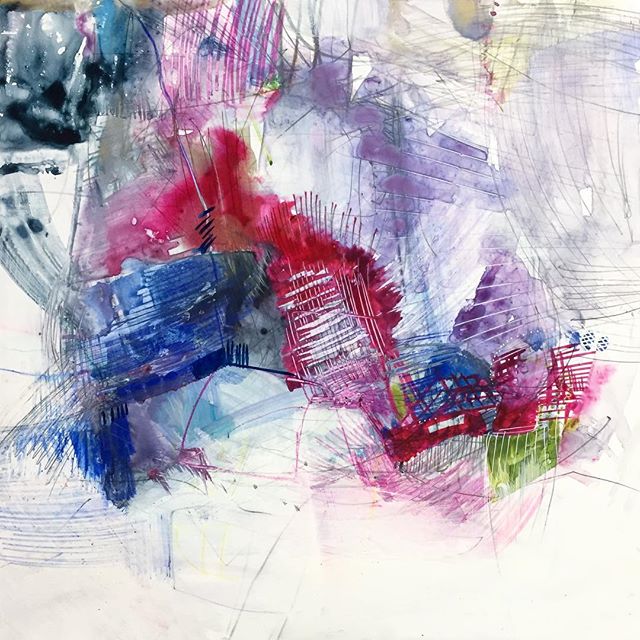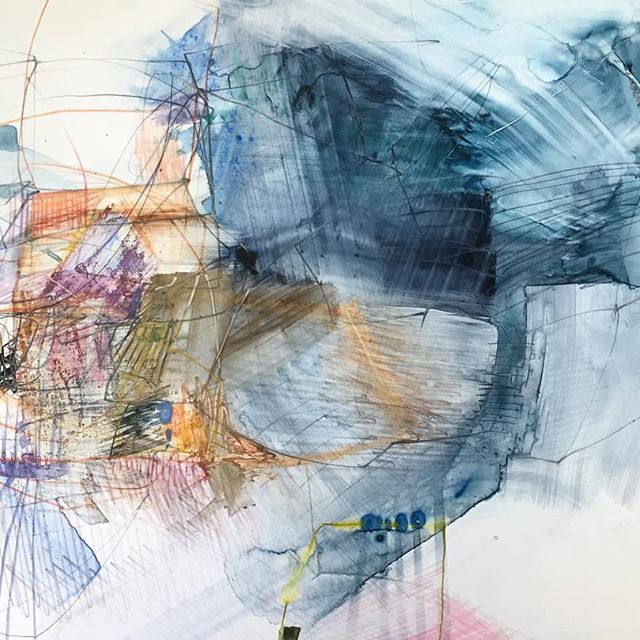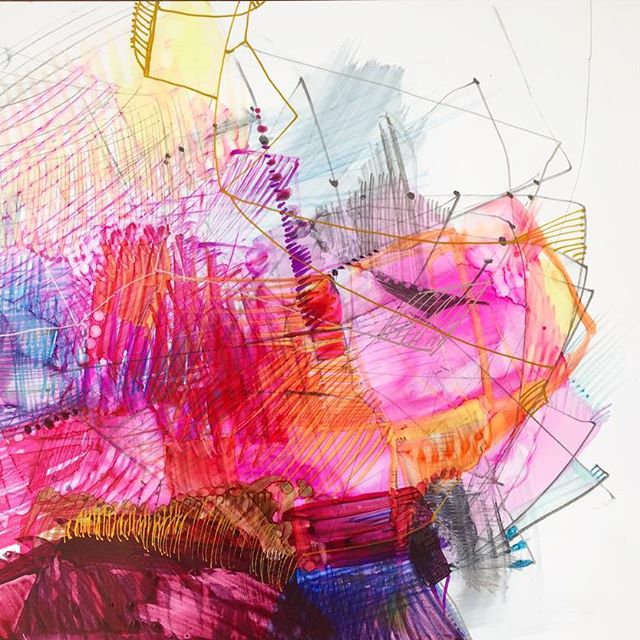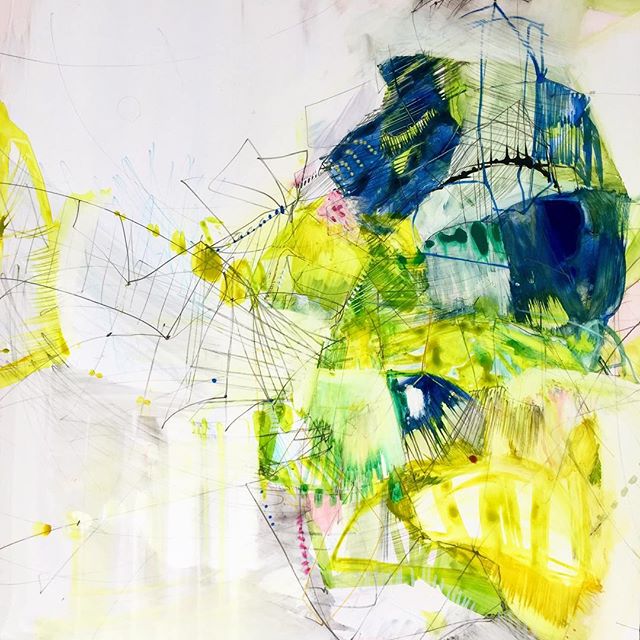 ---