Make More Mistakes, Painting with Melanie April
An illustrative watercolor artist from Sarasota, Florida, Melanie April is inspired by nature and color and creates a little moment of magic in each of her paintings. A natural-born teacher, Melanie is happiest when she is sharing her knowledge with other artists and even has her own online courses for teaching beginning watercolor.
If you spend a bit of time on her blog you will find a beautiful post written about Vincent Van Gogh and the reason she fell in love with him as an artist. Read about it HERE.
"Van Gogh's genius was not achieved by innate talent or magic - he worked. His persistence is something I think of often. He respected the 'doing' in art."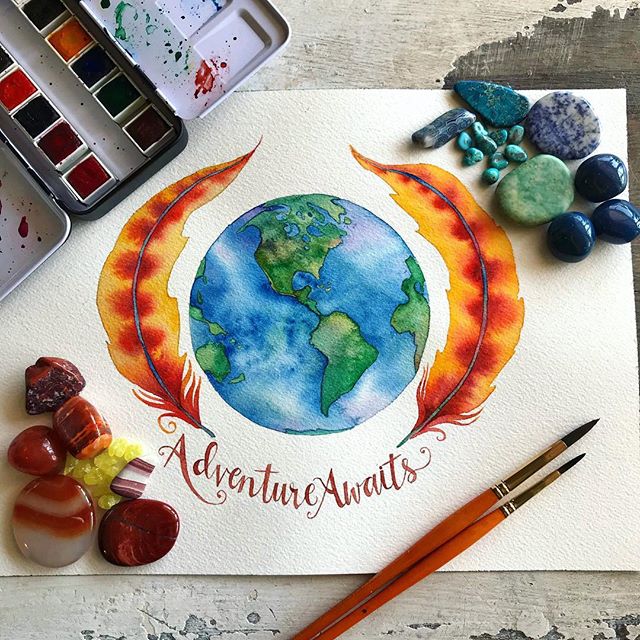 TAKE A LOOK AT MELANIE'S ART PROCESS
Melanie April loves painting anything that allows watercolor to be watercolor. She loves the way it moves and flows. She says it's challenging and intriguing, but never boring. Melanie finds that the more she paints, the more she also must have meaning. So she creates intentions with all her paintings - it brings significance and a little magic to the whole process.
Melanie's advice to beginner watercolorists: "Use more water! Use more paint! I know it can be intimidating to start. Just experiment and see what you like. Get to know your paint. Let it flow and move and just fall in love with it first... MAKE MISTAKES, lots of them."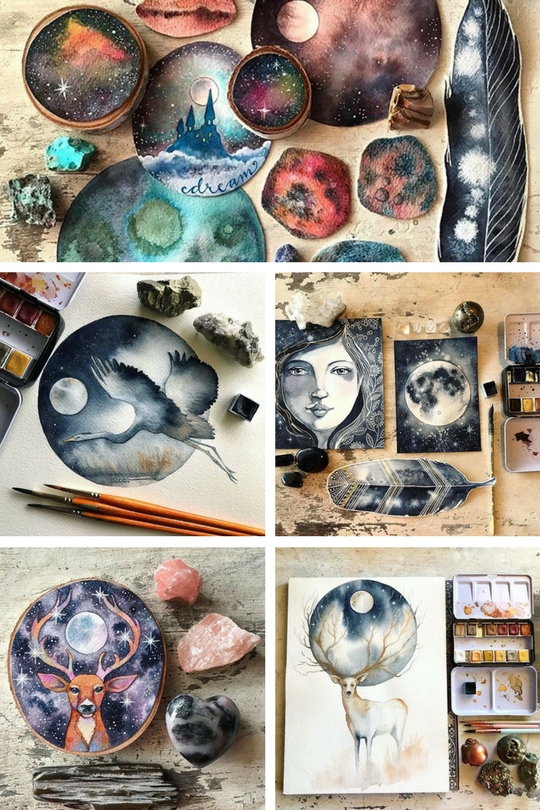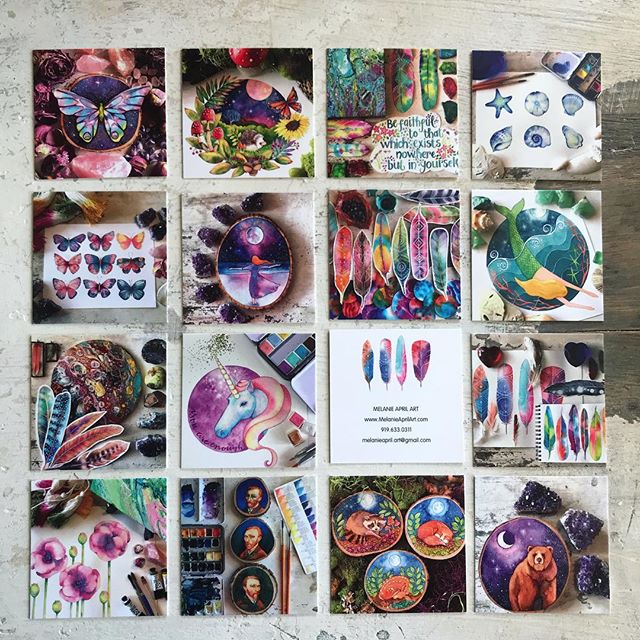 A FEW FUN THINGS YOU SHOULD KNOW ABOUT MELANIE APRIL
Melanie April used to have her own store where she sold gifts, art and painted furniture. She loved many things about having her own shop, but found shop-keeping drained her creativity. It's one of the many paths she took figuring out what she doesn't want to do in order to figure out what she does want to do!

She is learning to crochet. It's reminding her how to be a beginner.

Walking the El Camino de Santiago pilgrimage by the time she turns 50 is one of Melanie April's big life goals... She has just over 5 years to prepare!

Besides painting, one of her most favorite things to do is rearrange and redecorate her studio and home. Just like Melanie's art - she is inspired by color. She doesn't worry about styles or what 'goes' - if she likes it, she goes for it!

Melanie April writes secret poetry. One day she says she might share it... but for now, it's just for her.
Find out more about Melanie April on her website: melanieaprilart.com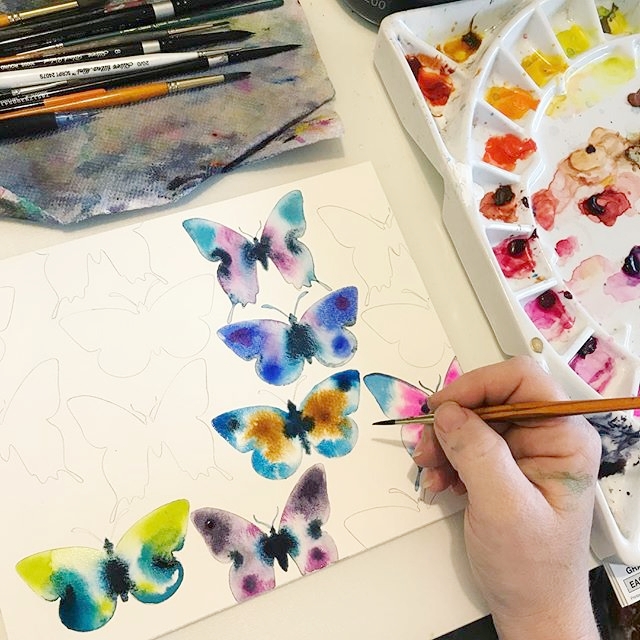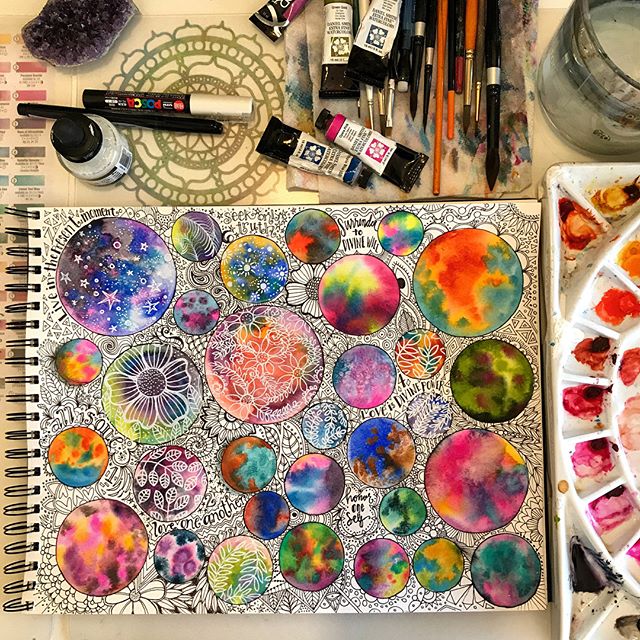 YOUR TURN: USE LOTS OF WATER AND PAINT
There's no better way to learn than to just do it. Melanie advises not to skimp on the amount of paint and water you use when painting...use it all up because practicing and making mistakes is how you learn what works and what doesn't work.
Try this experiment - make small circles all over the paper and fill them in with water and color just like Melanie April does in her art journal. Here is a list of her favorite supplies so you can get started on your own watercolor journey!
Arches Watercolor Cold Press Paper Pad, 9 x 12, 12 Sheets
Global Art Materials Travelogue Watercolor Book, Square 8.25 x 8.25
Daniel Smith Extra Fine Essentials Introductory Watercolor, 6 tubes, 5ml
Prima Marketing Watercolor Pan Set - Odyssey
Uni-Posca Paint Marker Pen Set - Extra Fine Point Set of 12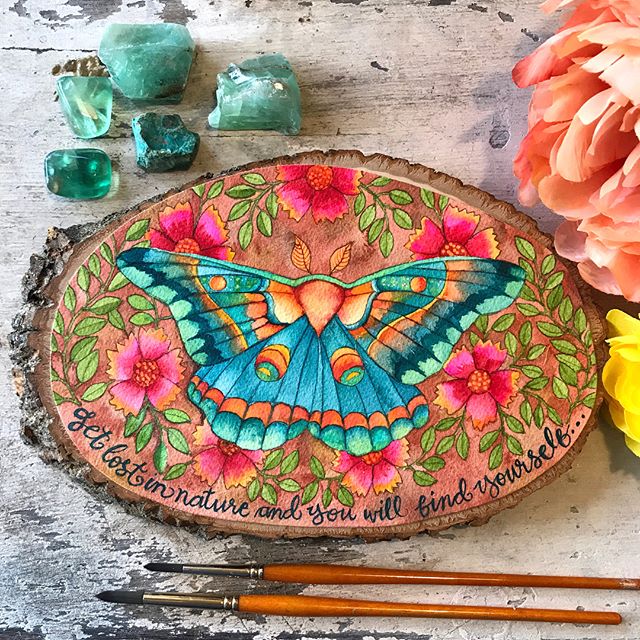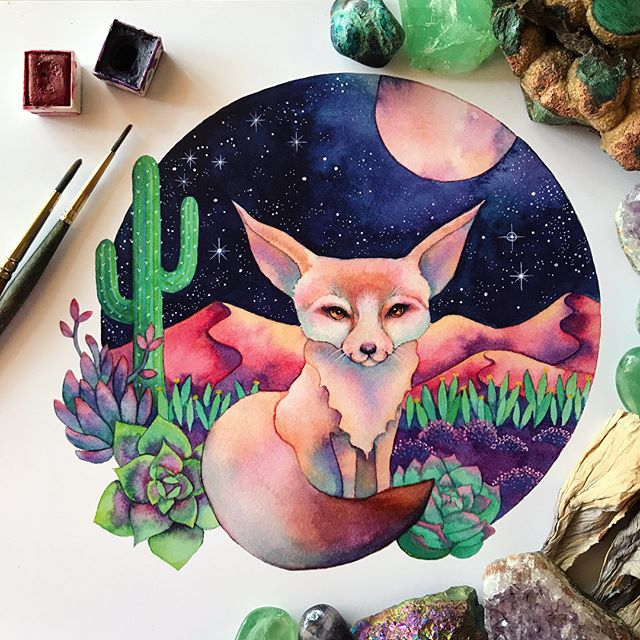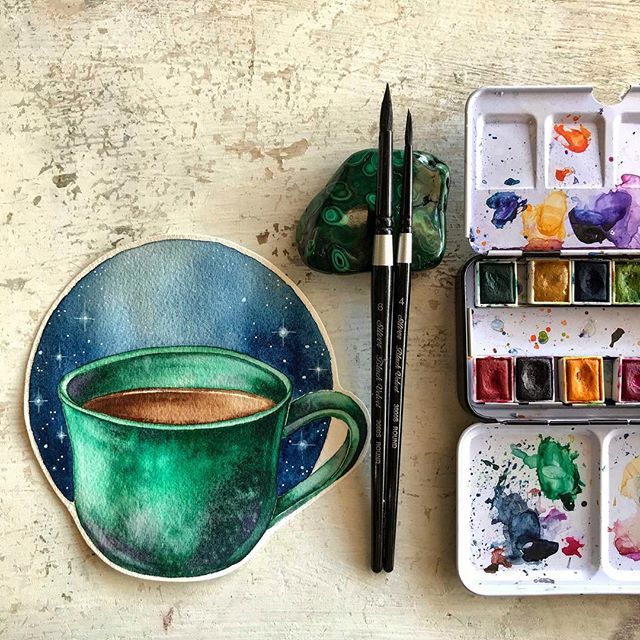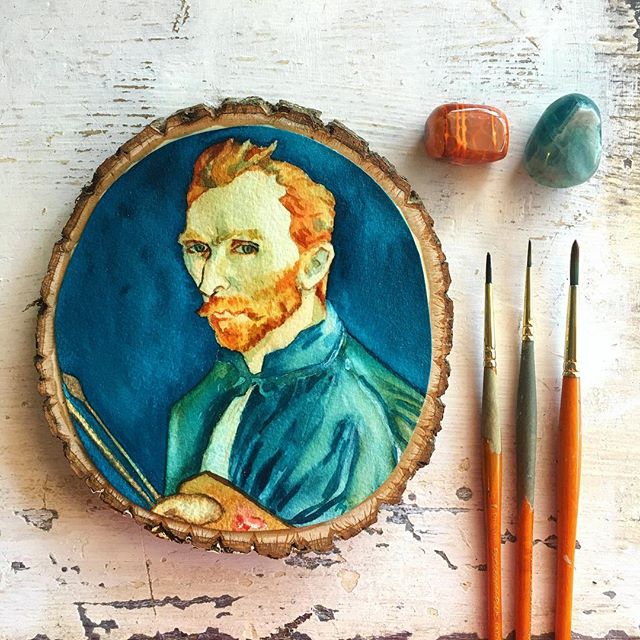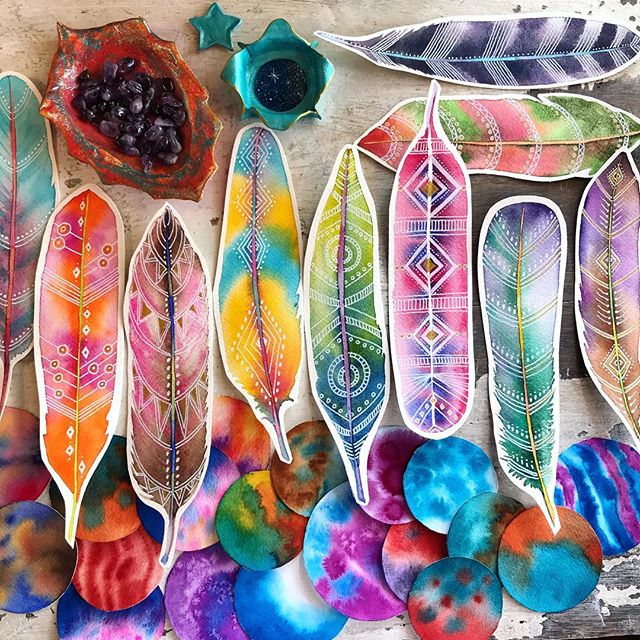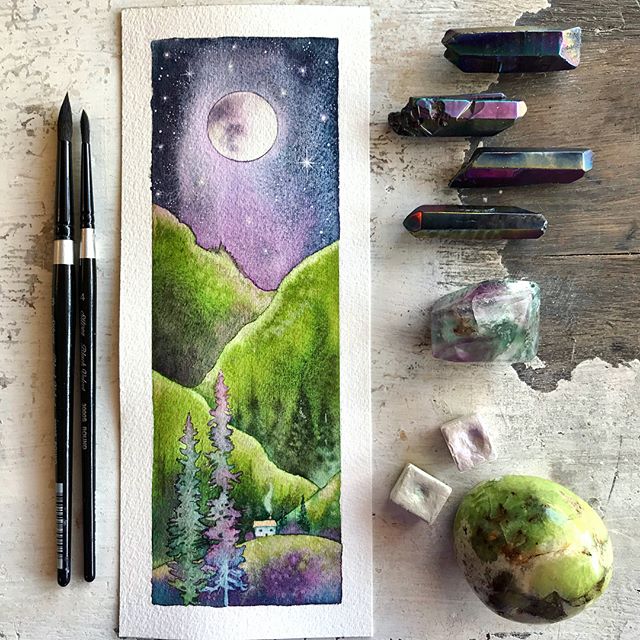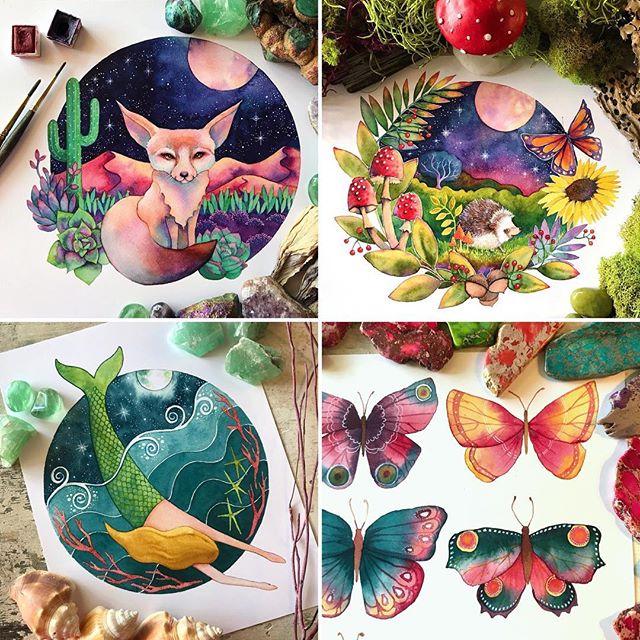 ---