Dedicate Time for Your Art, Painting With Michelle Heslop
INTRODUCING MICHELLE HESLOP OF @MICHELLEHESLOP
It should come as no surprise that Michelle Heslop uses a lot of water when she paints because her home's location is just a short walk from the southernmost tip of Vancouver Island, Canada. Her recent watercolor and pen work explores the mutable abstract landscapes of the seaside. Michelle says she is always learning and growing but if she had to distill everything she's learned about painting into one sentence it would be to paint when you feel like there really is no time.
"In an overly connected technological world, I long to create a place for myself and for others to rest and let their creative minds wander."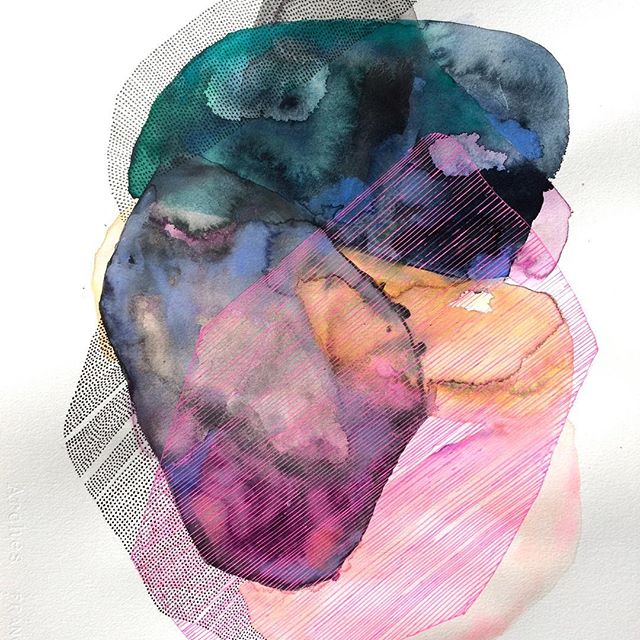 TAKE A LOOK AT MICHELLE'S ART PROCESS
Michelle has always had a strong connection to the natural world that began as a toddler growing up in the country on the prairies. She was the quintessential country kid running and playing outside, even in 30 degrees below freezing. Now she attempts to capture organic forms, lines and textures that invite ease and contemplation for the viewer. Michelle says, "In an overly connected technological world, I long to create a place for myself and for others to rest and let your creative mind wander."
Characterized by layers of vivid colors and natural shapes stitched together with meticulous mark making, each piece represents a dialogue of interconnectedness. Driven by an intense desire to connect with people, nature and my own passions, Michelle seeks to explore this fascination by painting not only painting what she sees but what she feels when she's deeply connected.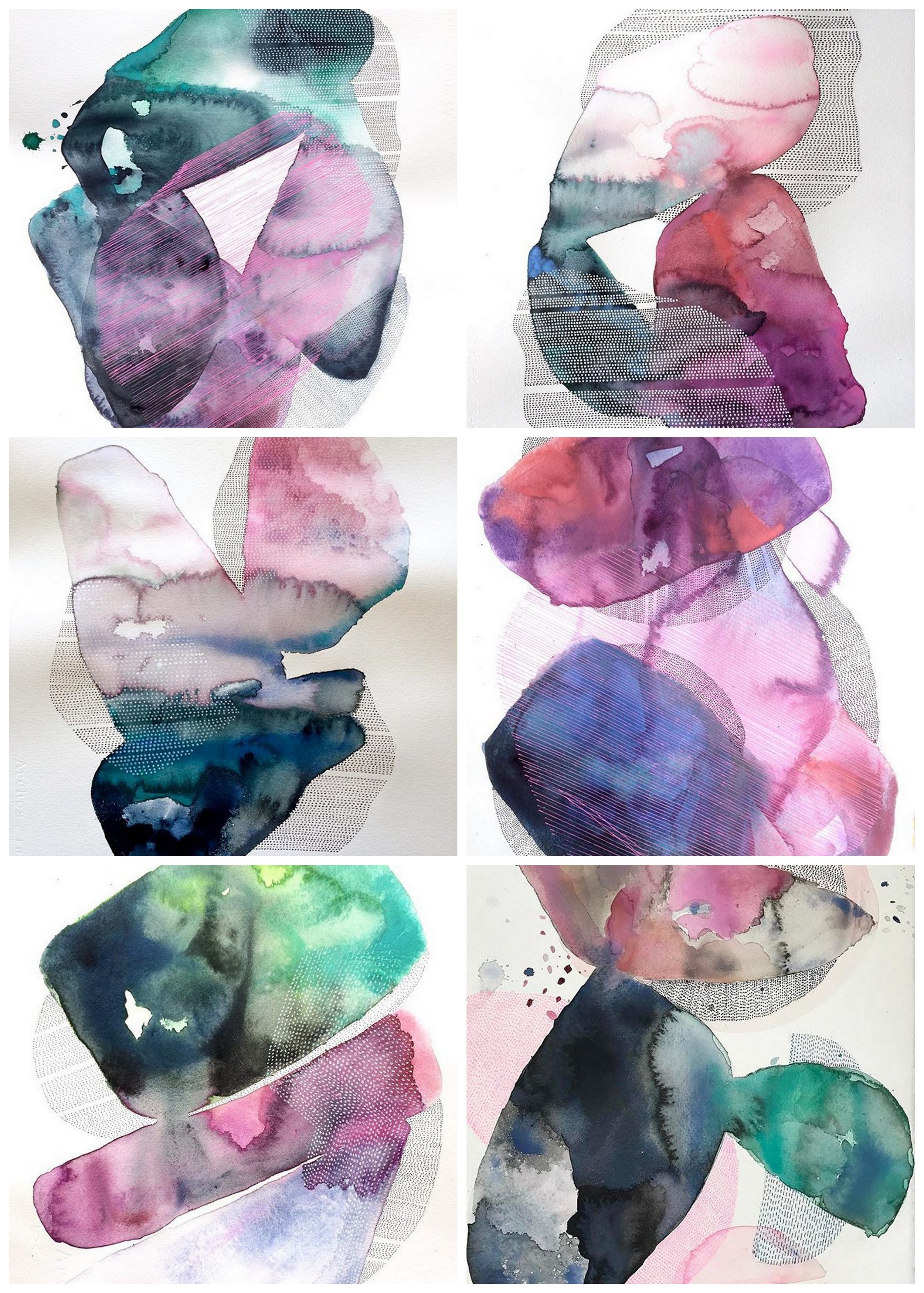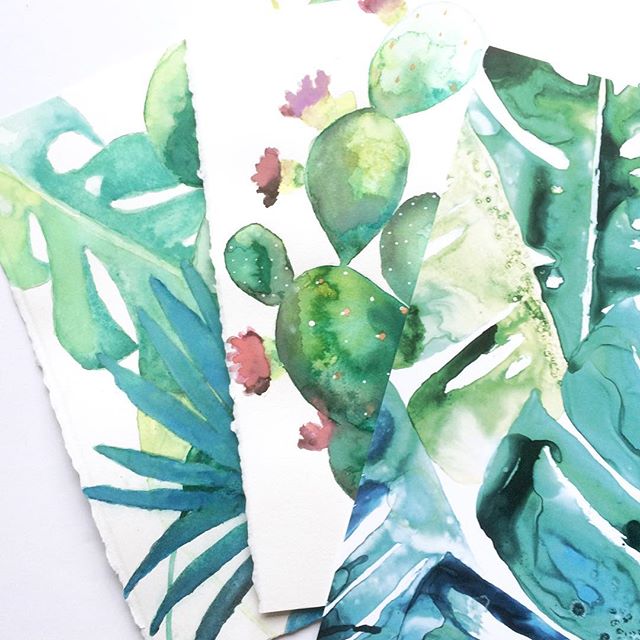 A FEW FUN THINGS YOU SHOULD KNOW ABOUT MICHELLE HESLOP:
Michelle Heslop didn't start painting consistently until she was 40 years old. After her two children were born something magical occurred, a creative urge she'd always had was intensified and she needed to create.

A couple of blocks from the Salish Sea, Michelle can look across at the Olympic Mountains in the US. She lives in a 100-year-old house with her husband and two kids where she's waving over to her US art friends...hello!!!

Michelle took break-dancing in the 1980's and she wishes she could have continued. Hip-hop has always been on her playlist and now she wants to dance like her daughter. She learns from her every day!

Spending most of her earlier days studying and traveling the world surfing and exploring, Michelle didn't have children until her mid-thirties. Her values today are deeply rooted in those simple days of freedom where the daily priorities were waves and where to get a good Kopi susu.

Besides painting, being on the water is Michelle's happy place. She traded in her surfboard for a paddle board that fits the entire family (it's like a raft!) but her goal is to surf the tropics beside her sweetie again in the near future.
Learn more about Michelle Heslop on her website: michelleheslop.com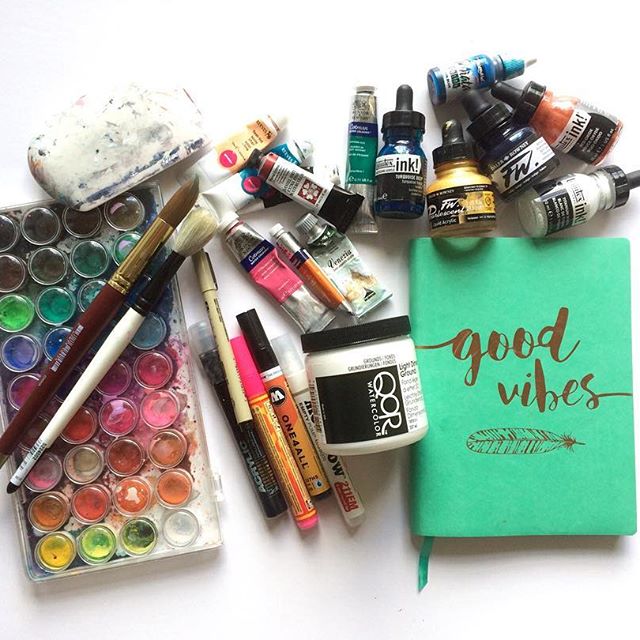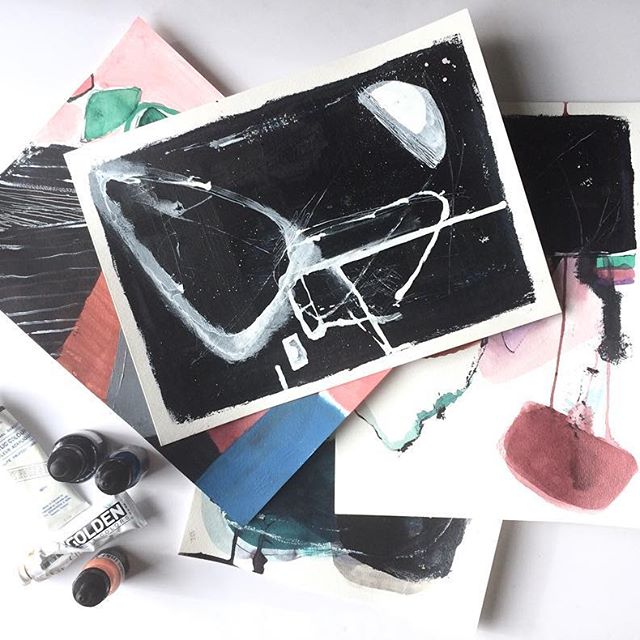 YOUR TURN: STICK WITH IT
Get the paints out and see what you can create in 10-20 minutes. And then carve out YOUR time to paint. Put yourself on the calendar if you have to and paint every single day. Even when you think that what you're making is terrible, keep painting. For every few unsuccessful pieces, a beauty will emerge or even a line or a color combination. Even if you hate it in the moment, give it another chance the next day and build on it. Somehow fresh eyes make all the difference.
Stick with one medium for a while, play with it on different surfaces, different color combinations, and different brands...exhaust it completely before moving on. Ignore the constant pull to jump around, change mediums and buy new supplies every weekend. Time will come to try all the different mediums but staying with one for a time will allow you to find your voice.
Daniel Smith Extra Fine Essentials Introductory Watercolor Set,  6 tubes, 5ml
Arches Cold Press Watercolor Block, 9x12
Princeton Artist Brush Select Wave Synthetic Mop Brush, 1"
MICHELLE HESLOP ART GALLERY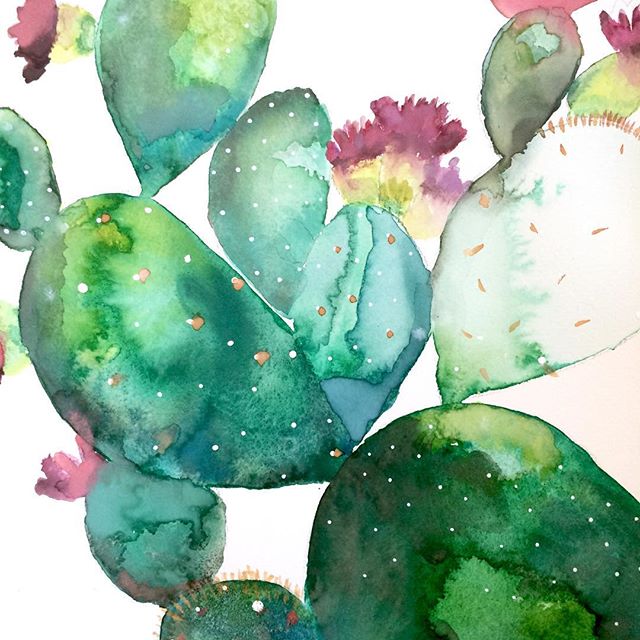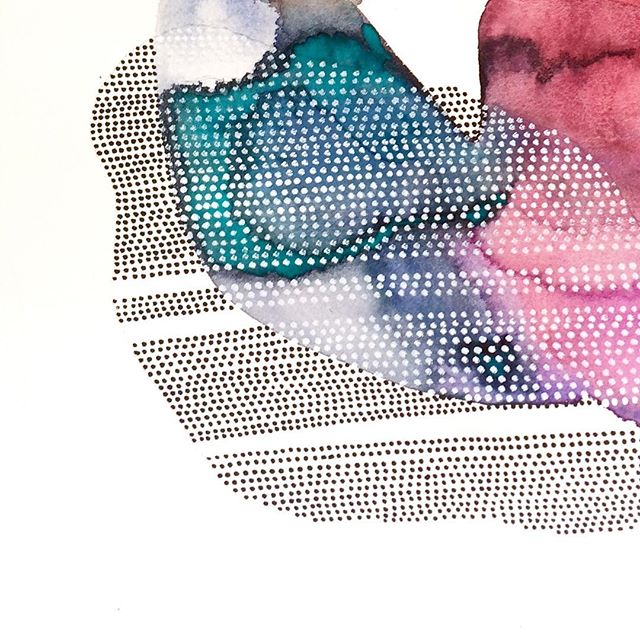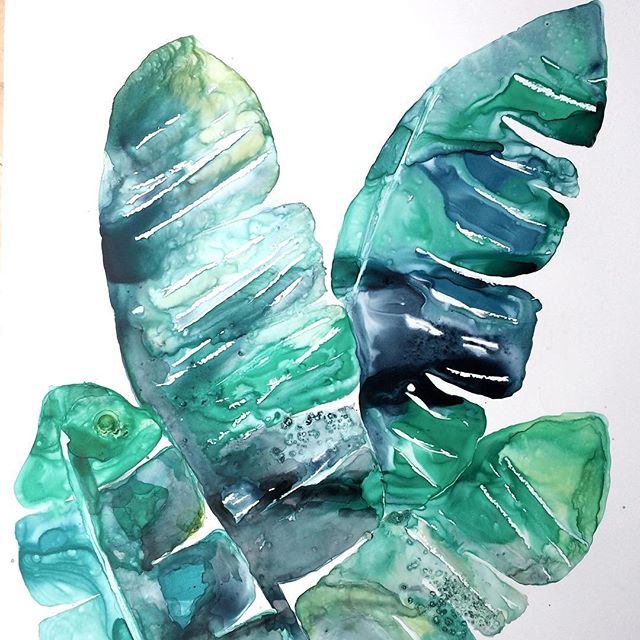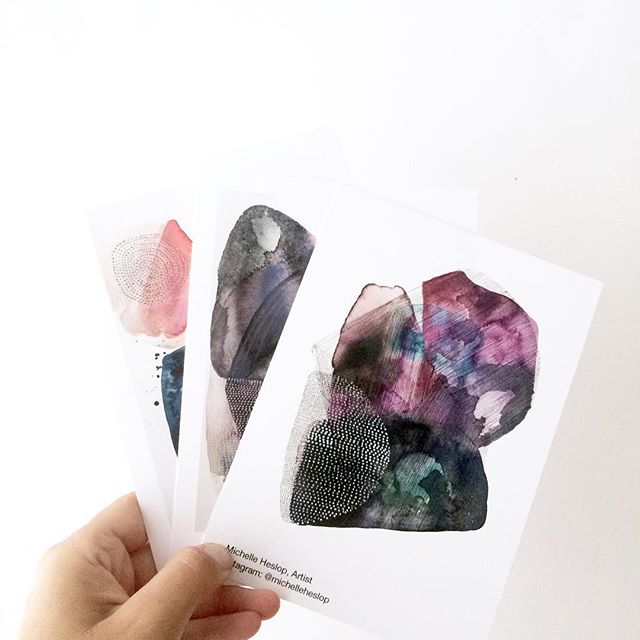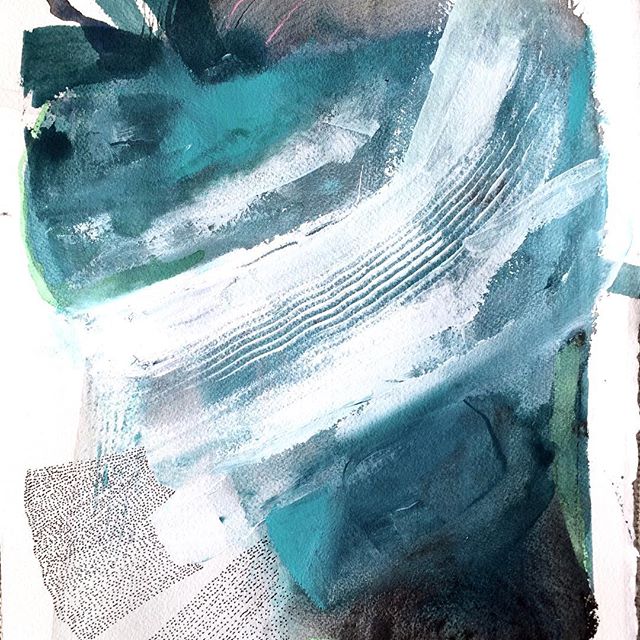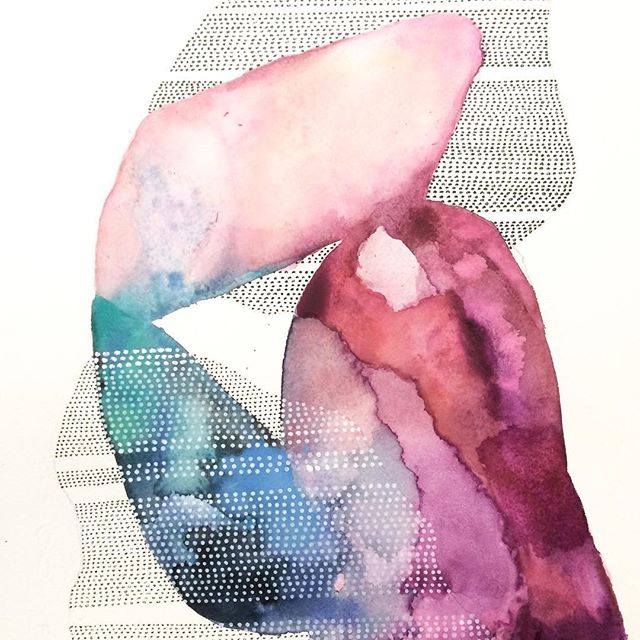 ---