The Power of Letting Go, Painting with Erika Wynn
Erika Wynn is an artist, screen printer and yoga instructor living in Michigan. She is inspired by energy, birth, and all things BRIGHT & BOLD! And her daughter Violet is one of her biggest inspirations.
This spring (2018) Erika will launch her new line of screen-printed clothes with her signature style and bold colors.
Learn more here: www.heartilluminate.com

"There was a huge stretch of time that I struggled with finding inspiration, struggled with what my style and voice looked and sounded like. These things you cannot force. I took time and space away from art to nurture myself in other ways. Now I barely have enough free time to make all the art I envision. Just a testimony to the power of letting go."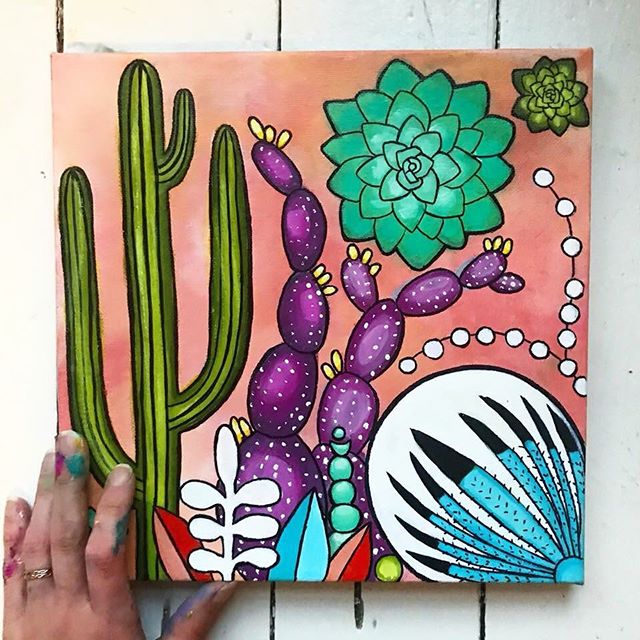 TAKE A LOOK AT ERIKA'S CREATIVE PROCESS:
Erika's primary inspiration is her personal yoga practice. She loves to explore the energetic realm of movement and consciousness. She says it helps clear her mind, cultivate attention and create space for her work to come through. And Erika also loves painting with her two-year-old daughter, Violet. She teaches through example how to loosen up, let go and have fun!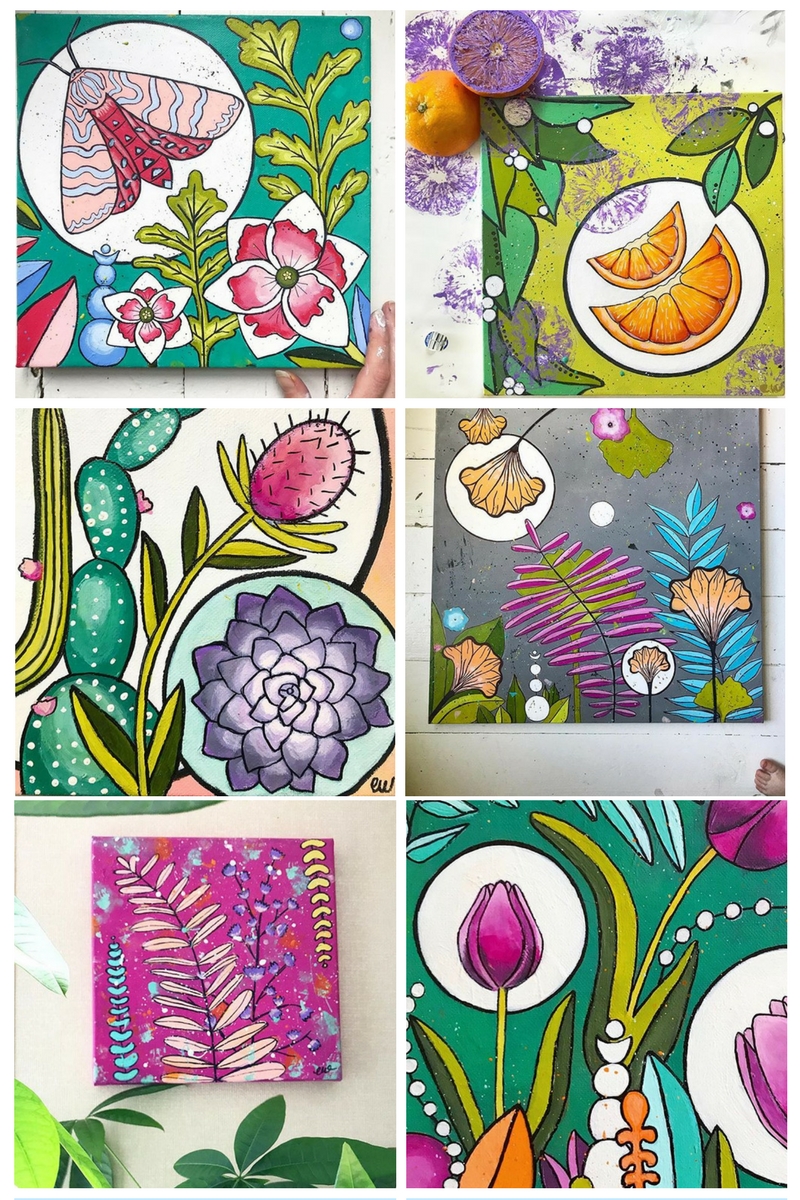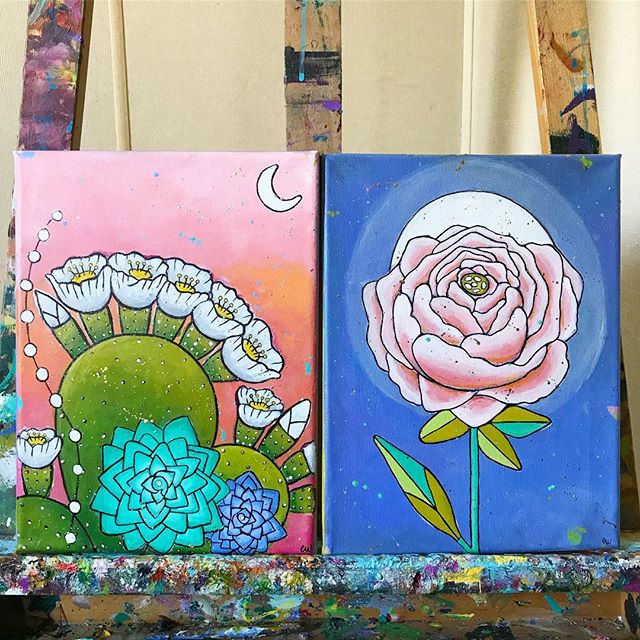 A FEW FUN THINGS YOU SHOULD KNOW ABOUT ERIKA
Erika is a lefty! She always finds solidarity with other left-handed people.

From Vinyasa to prenatal and chair yoga, Erika has been teaching yoga in a wide variety of classes for the last eight years.

Traveling is Erika's passion and she has been all over Europe, Canada, and the US. Her first plane ride was when she was only 3 months old!

Erika has been a dancer her whole life. She began ballet at the age of 4.

And she swears like a sailor! Of course not in class or in front of her daughter. :)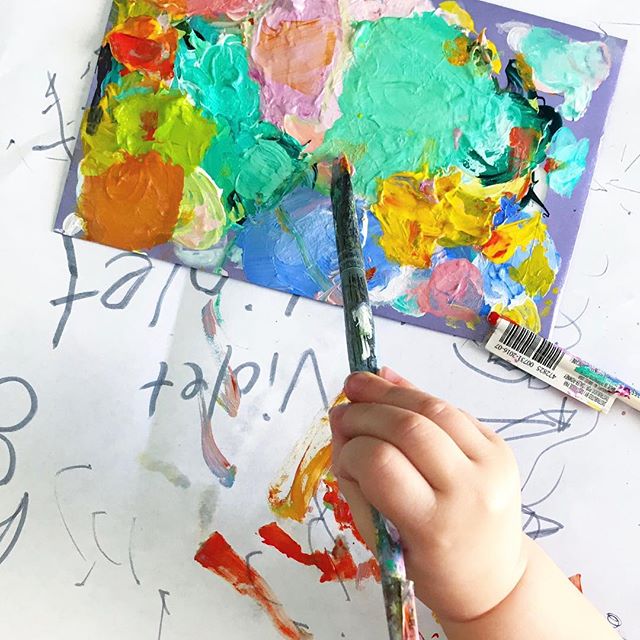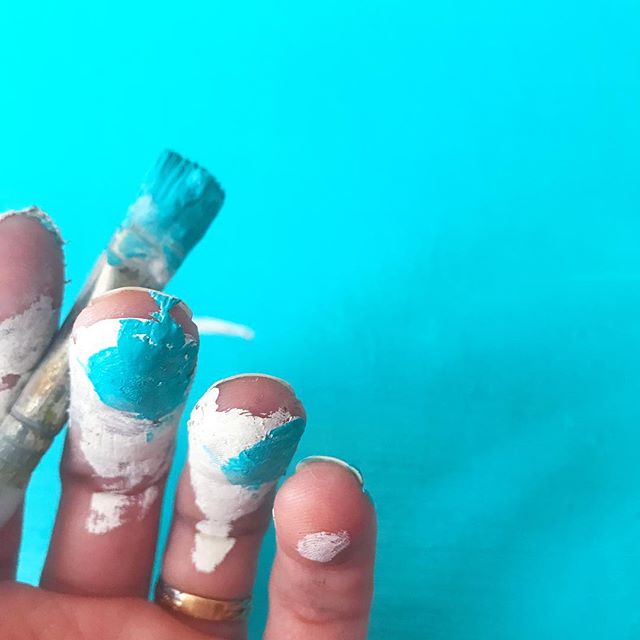 YOUR TURN: REPEATING THEMES IN BOLD COLORS
Erika's inspiration comes from repeating shapes and themes in her artwork alongside bright and bold colors… The Ginkgo leaf is one of these objects that makes its way into her artwork.
Try this - draw an object that sparks your interest and use the same idea ten different ways. How many works of art can you create with just one simple design concept? Start with a sketch and then draw the outline on your canvas with a watercolor pen (if you don't like what you draw you can wipe it off). Use a sharpie to draw a bold outline and then fill in the details with bright paint.
ERIKA'S FAVORITE SUPPLIES: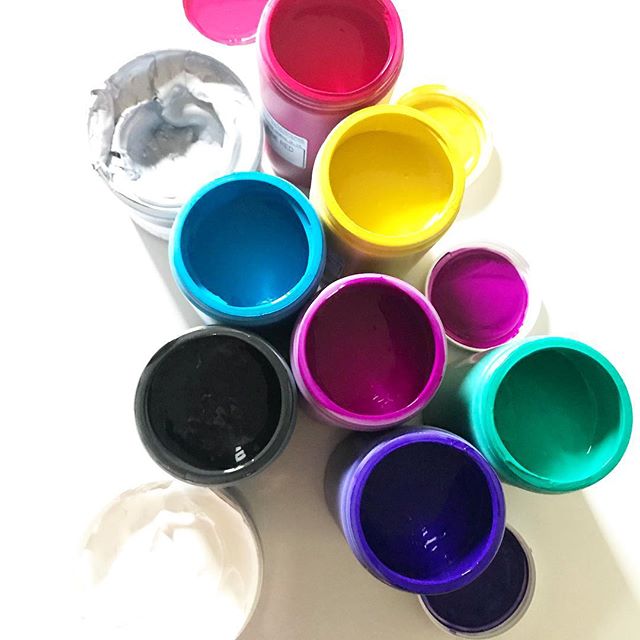 ERIKA WYNN ART GALLERY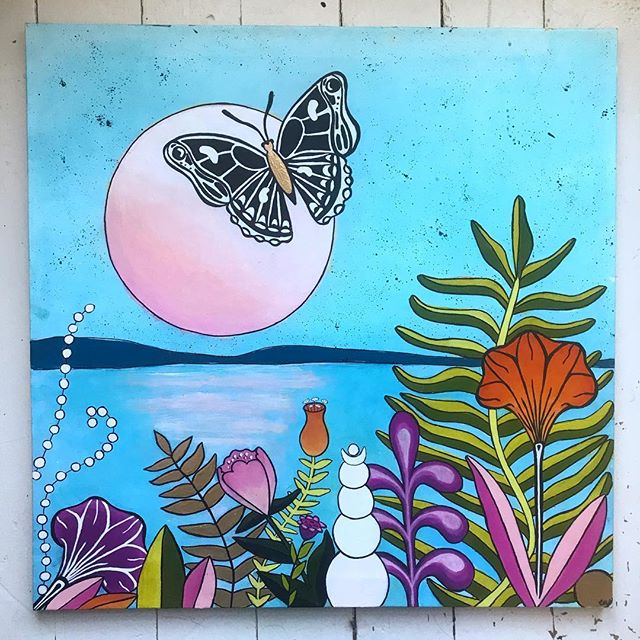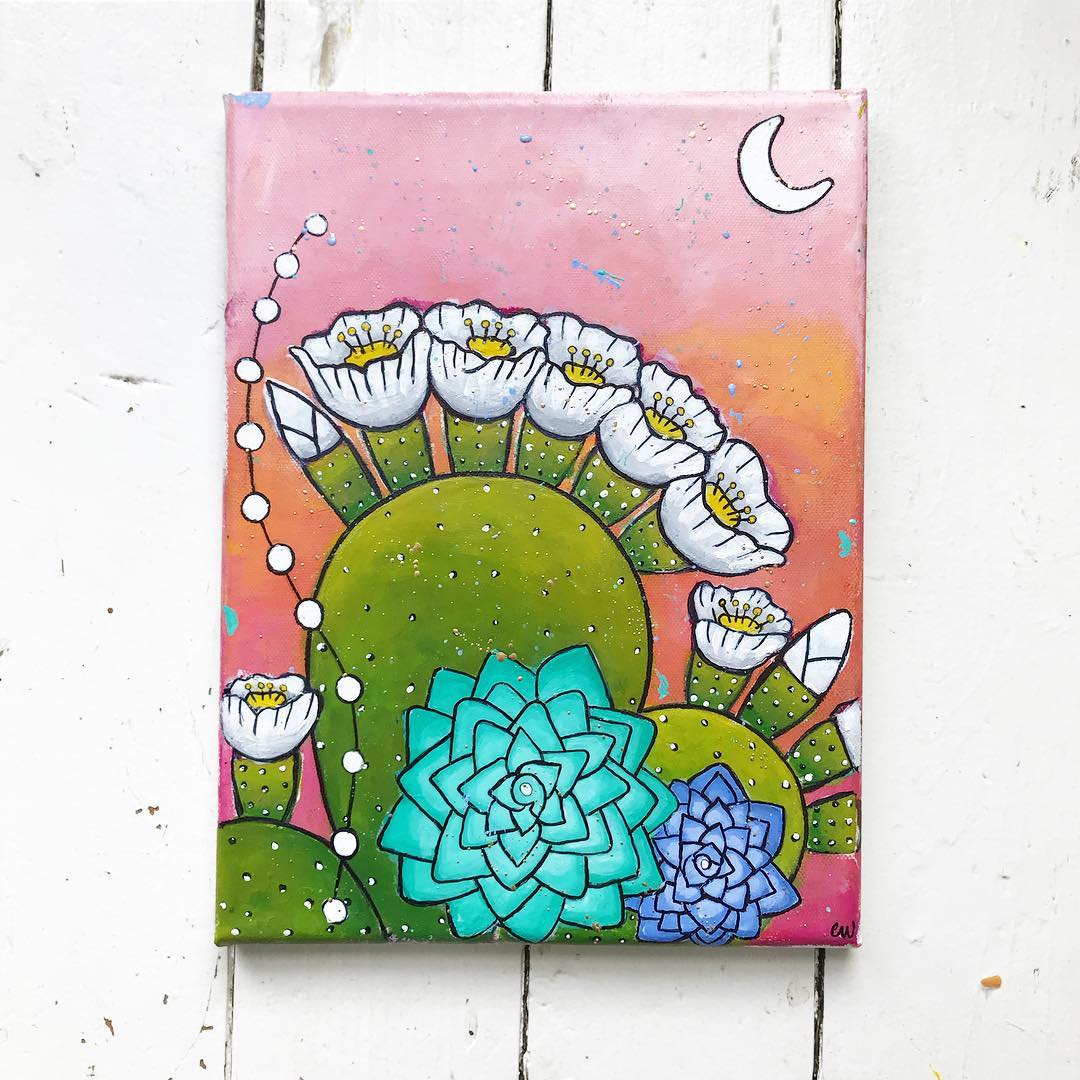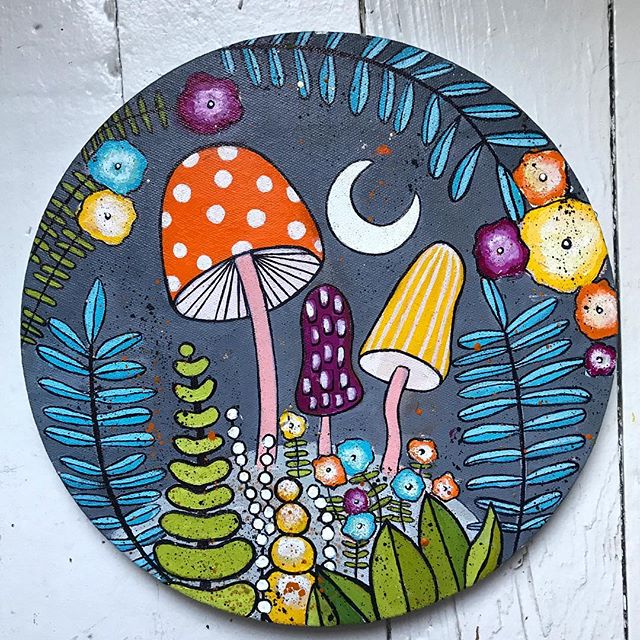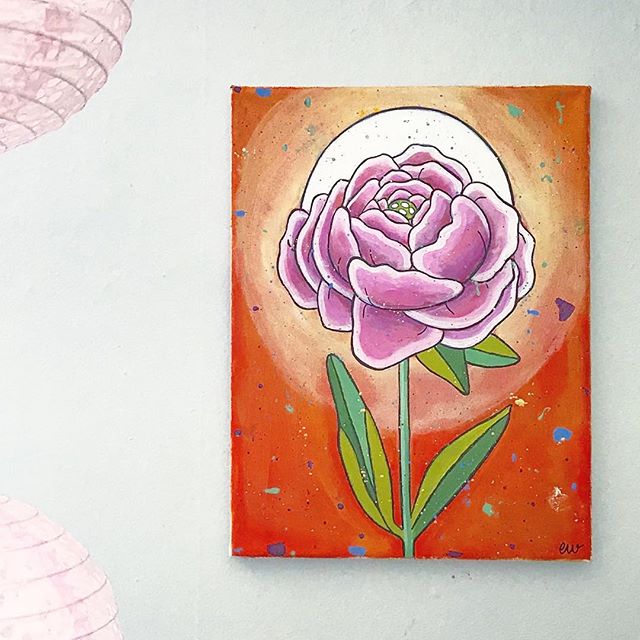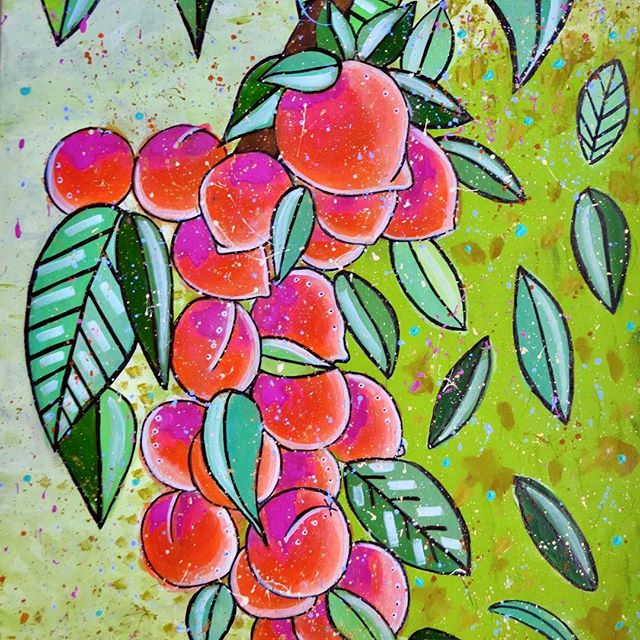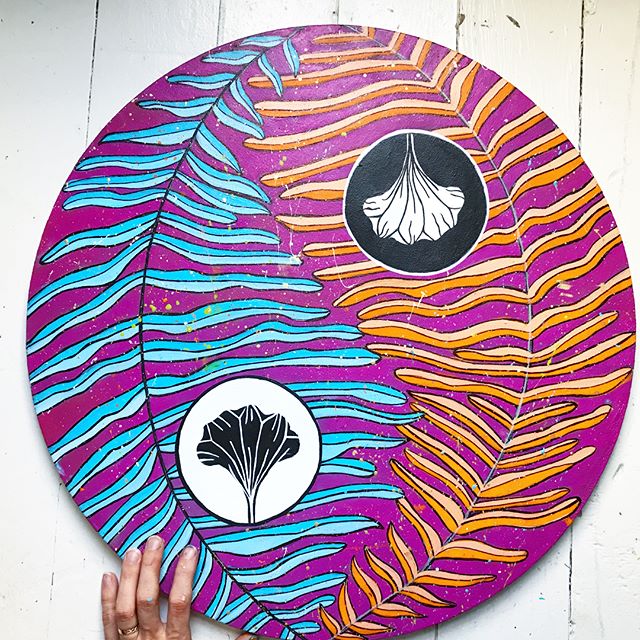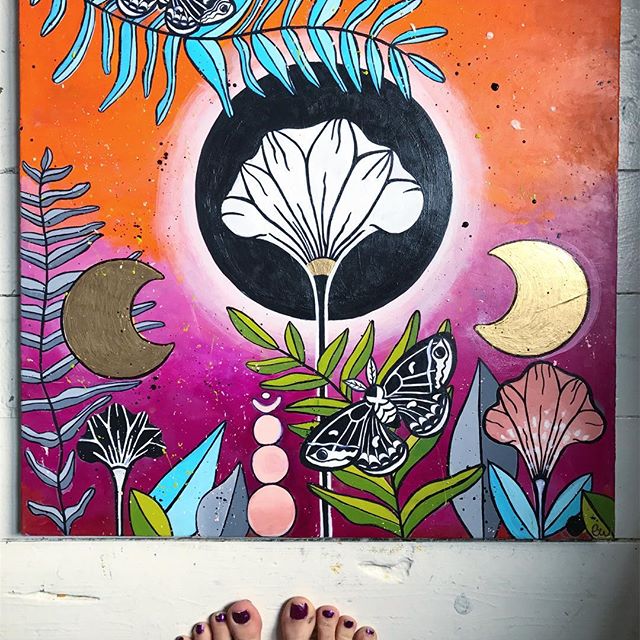 ---