Never Stop Learning, Painting With Trupti Karjinni
INTRODUCING TRUPTI KARJINNI OF @truptikarjinni
 Trupti is a watercolor artist, designer, and teacher based in Belgaum, India. She is heavily inspired by nature's serenity and wants her audience to experience the same calmness when they view her artwork, amidst the chaos of the mind and the world. 
"One piece of advice I'd like to give all artists is to paint every day – even if for 5 minutes, just put paint on paper. This ritual is extremely powerful."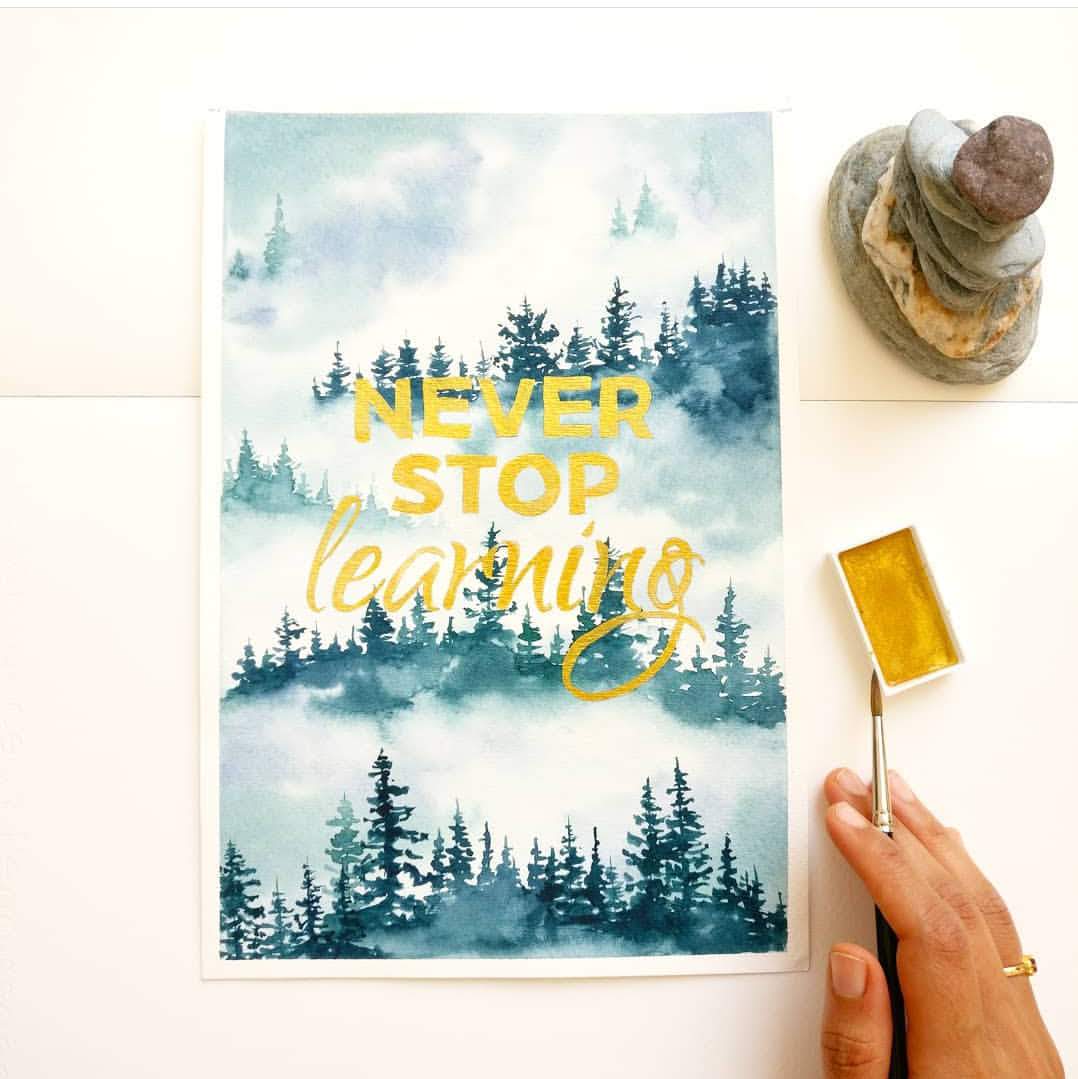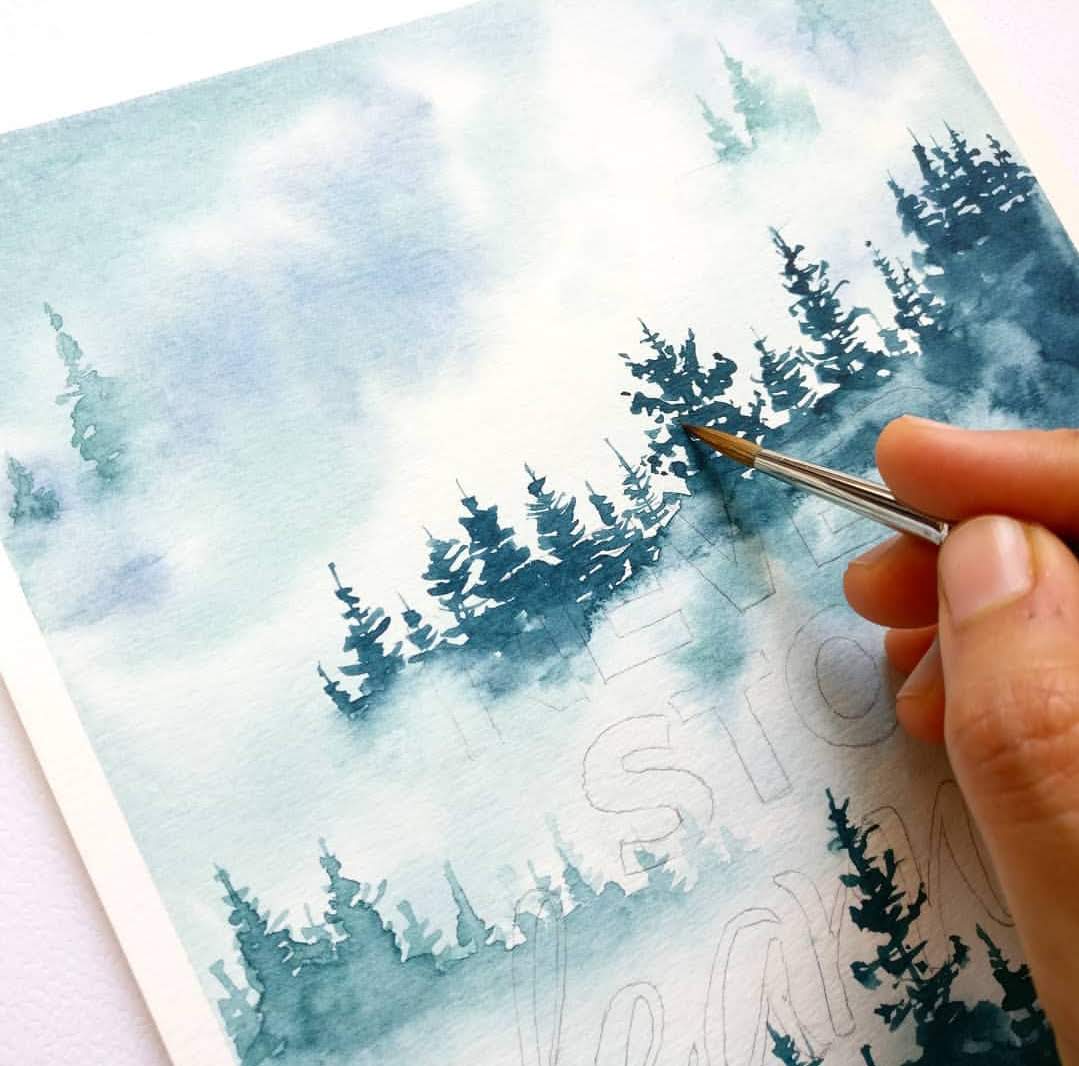 TAKE A LOOK AT TRUPTI'S ART PROCESS
Trupti started painting every day in May, 2017 and shared her work on Instagram. By painting and sharing every day it made her a better artist much more quickly and propelled her on the journey to be a full-time artist. Trupti strives to capture the light and tranquility in her art. It is the thrill of capturing that fleeting magic on paper and immortalizing it with the unpredictable magic of watercolors that keeps her up late into the night, creating. There is a degree of uncontrollability in watercolors and Trupti likes not being in complete control of the medium all the time. You only need to prod the pigments in the water and they make their own magic. It is oddly freeing in a way.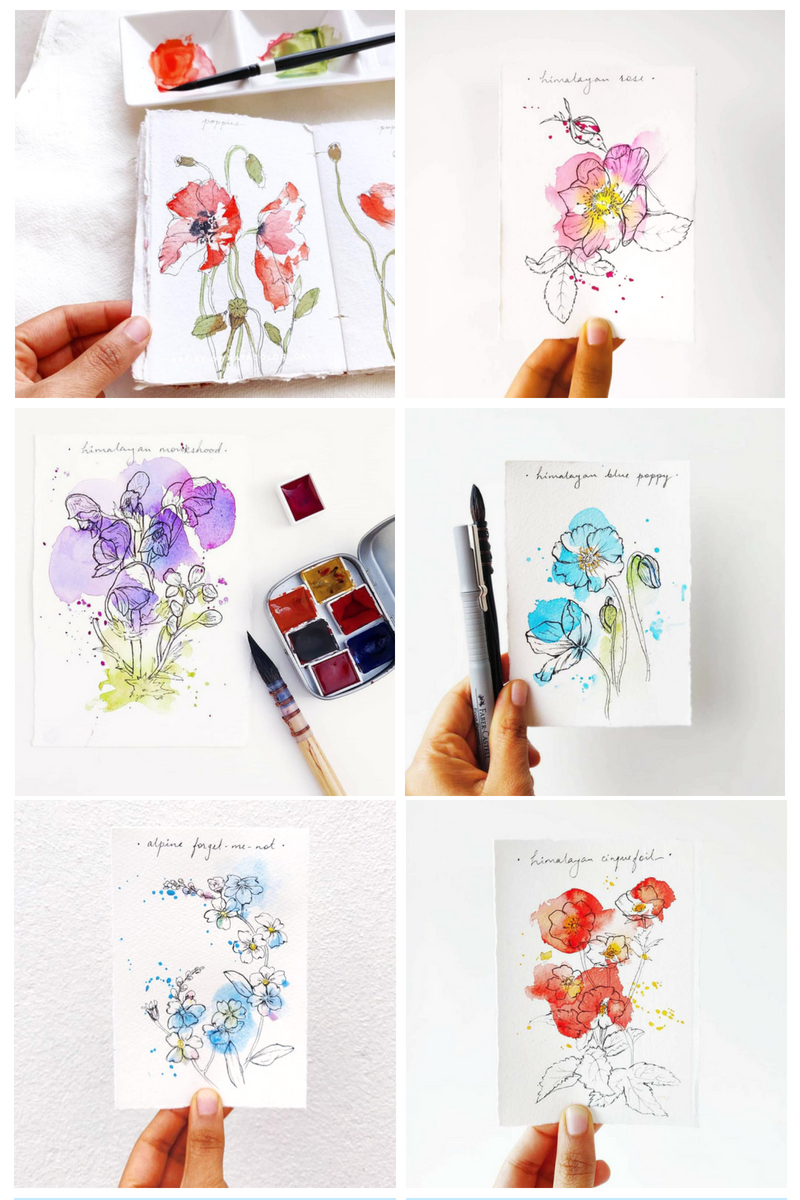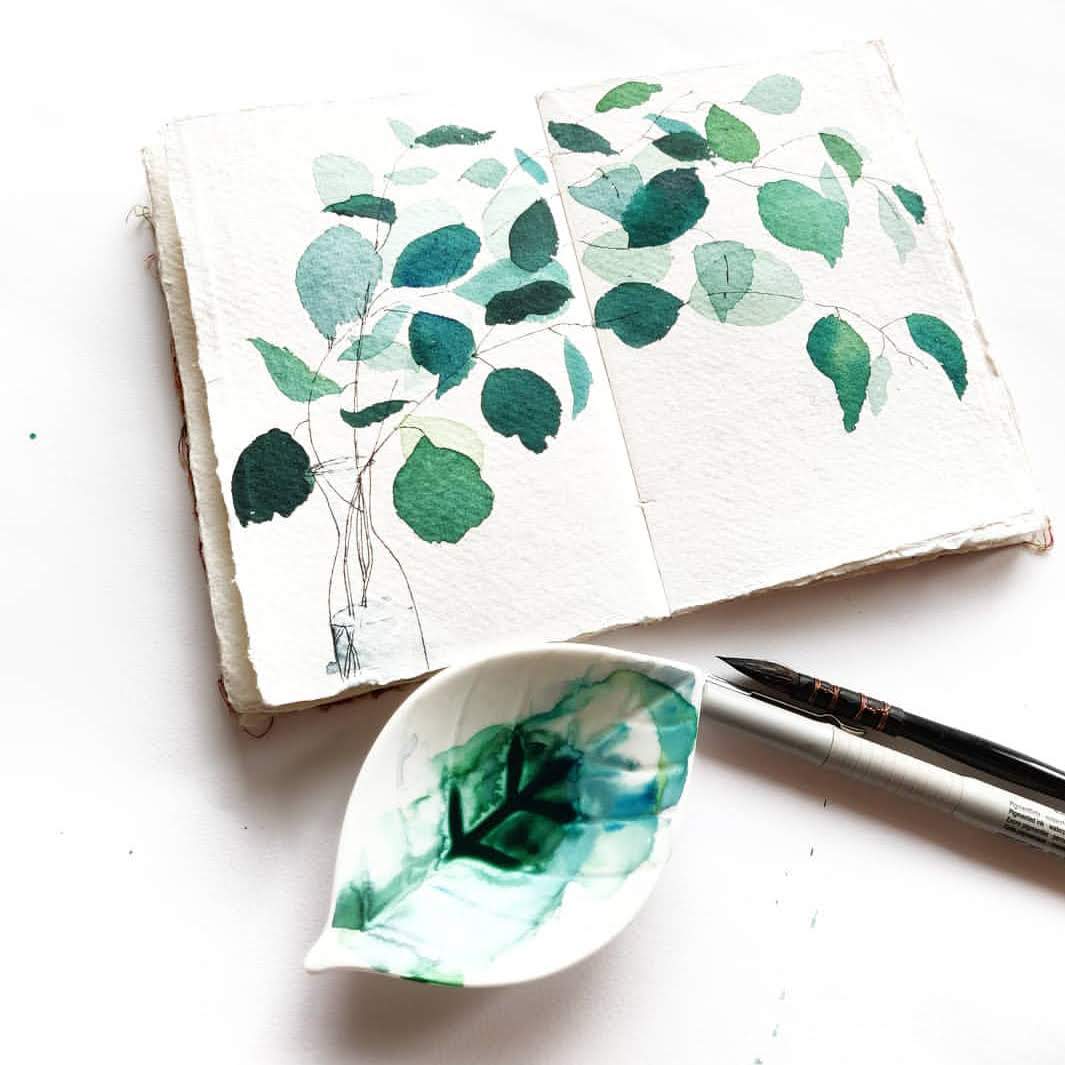 A FEW FUN THINGS YOU SHOULD KNOW ABOUT TRUPTI KARJINNI
Trupti is a HUGE Calvin and Hobbes fan! She has the entire boxed set of all the comics.

She can cook a mean Assamese chicken curry.

Pai is a small village in the Northern mountains of Thailand and it's Trupti's favorite place in the world.

Trupti enjoys a lot of different cuisines but Thai and South Indian are her favorites.

Tea is Trupti's drink of choice. She rarely drinks coffee!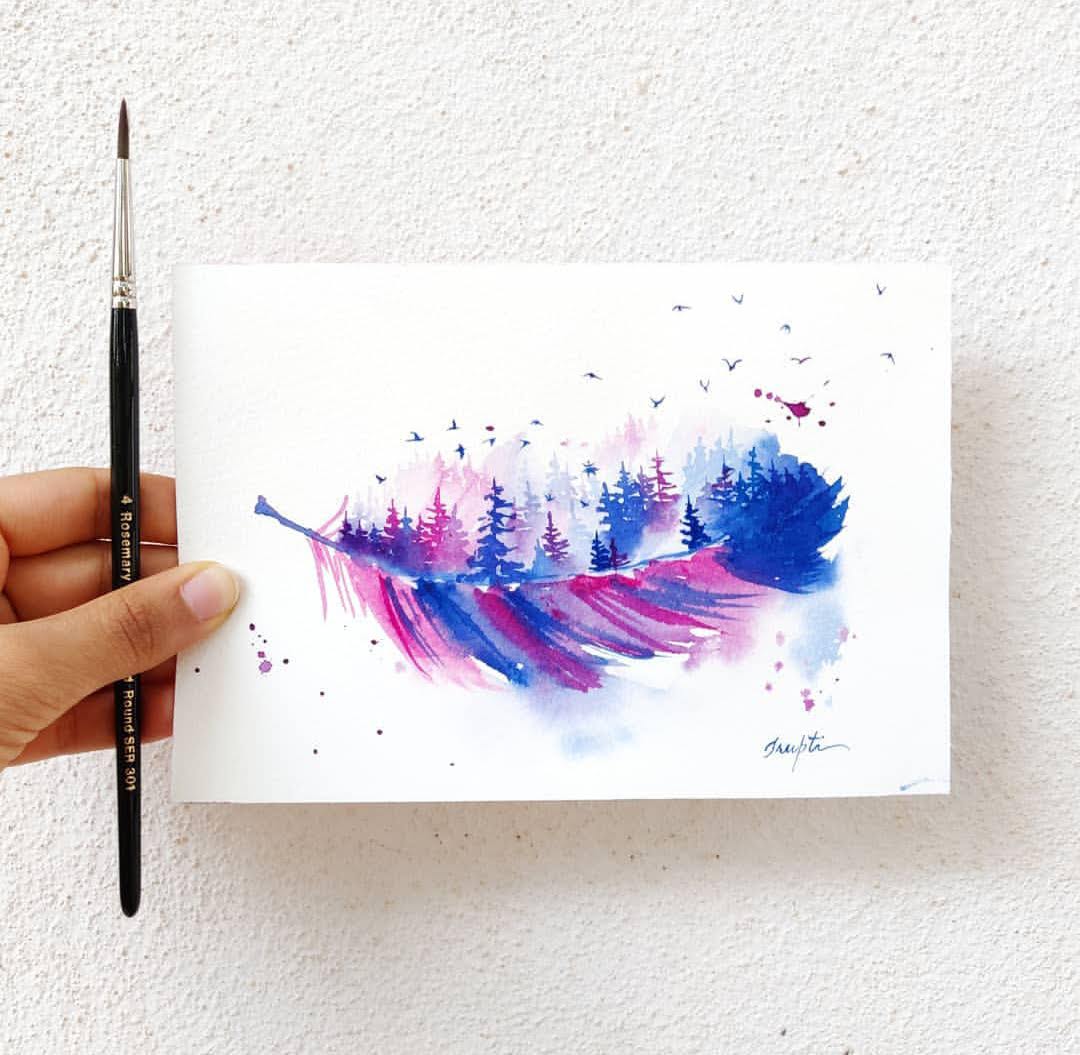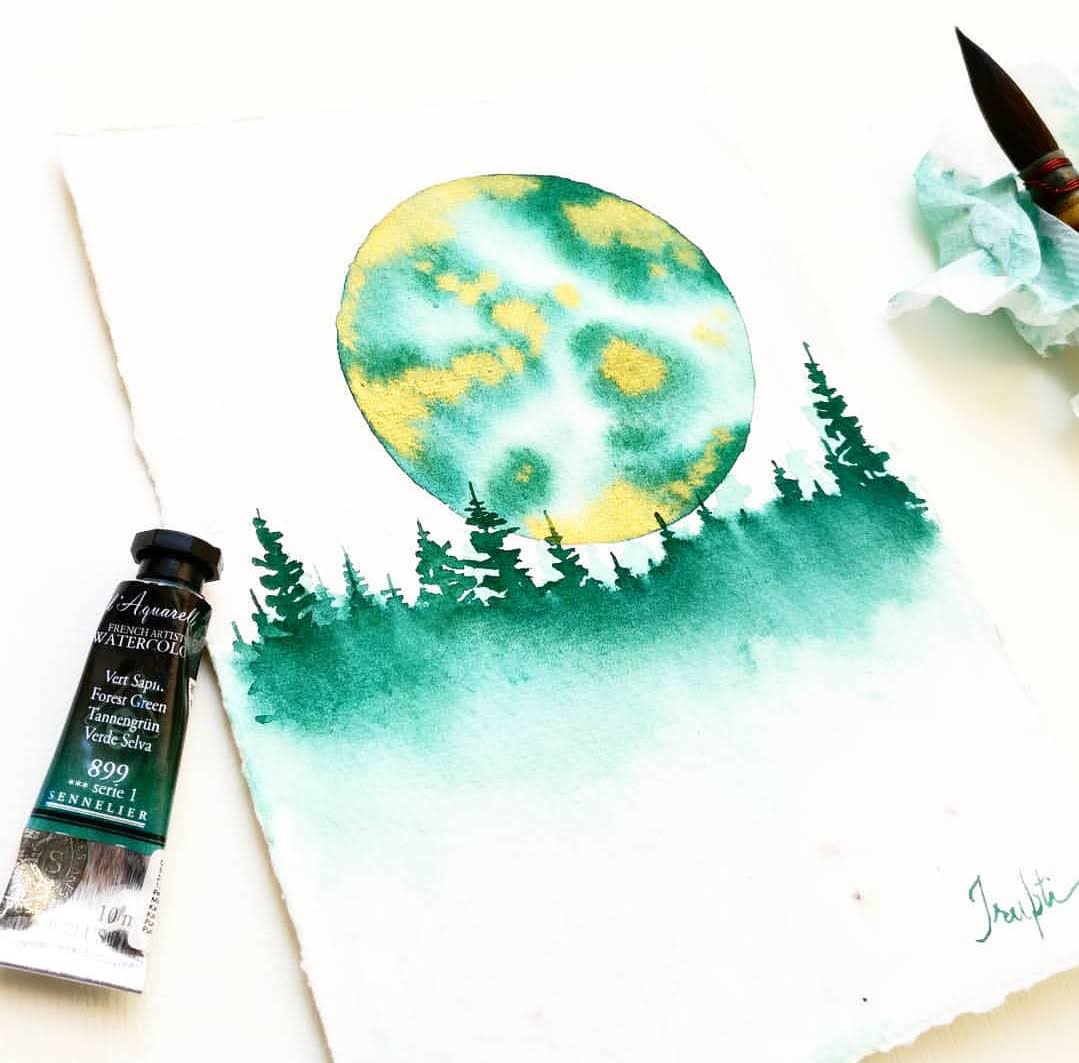 YOUR TURN: FIVE MINUTES A DAY
Trupti gives us the best advice and has shared the reason for her success. to paint every day – even if for 5 minutes, just put paint on paper. This ritual is extremely powerful, it sped up my learning in a way I didn't think was possible.
In the simplest of all projects, your ability will grow if you just paint or draw for at least five minutes a day. In no time you will see results from daily practice. This is for you, you don't have to be perfect, you don't have to share your work, and you don't have to make a masterpiece. You just need to make your mark daily. Every five minutes will add up!
FAVORITE ART SUPPLIES
Daniel Smith Fine Watercolor Paint Set
Handmade Indian Watercolor Paper 5x7
TRUPTI KARJINNI ART GALLERY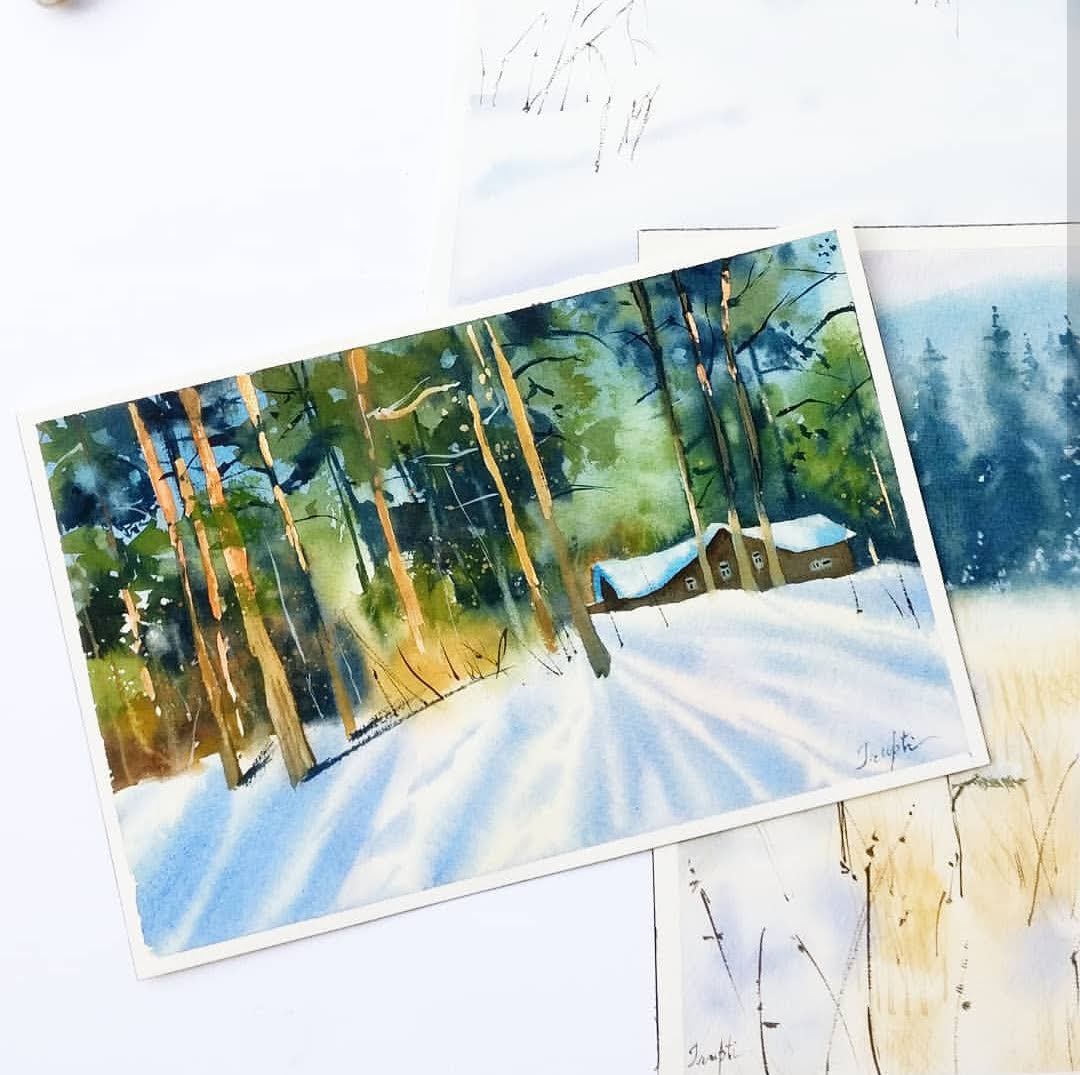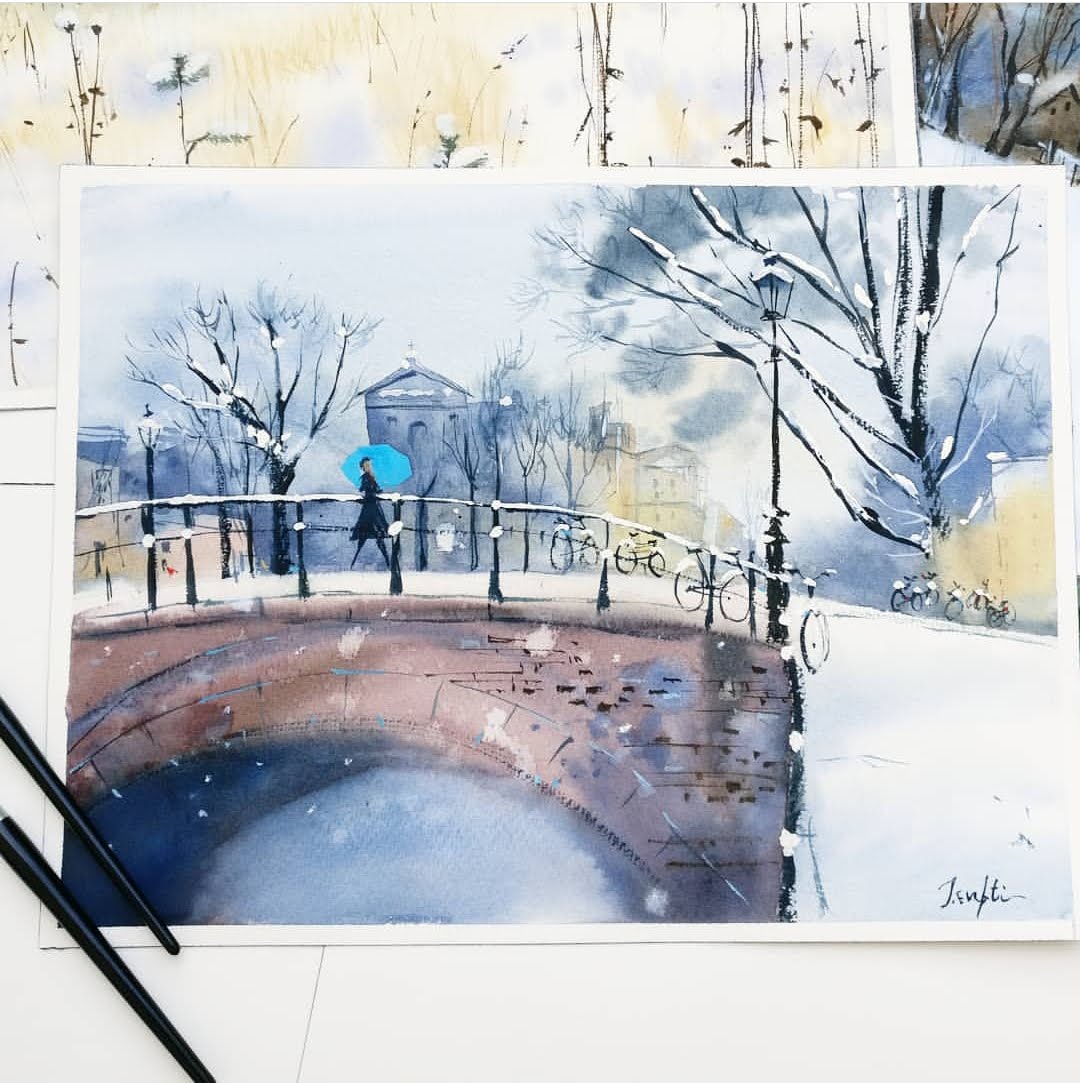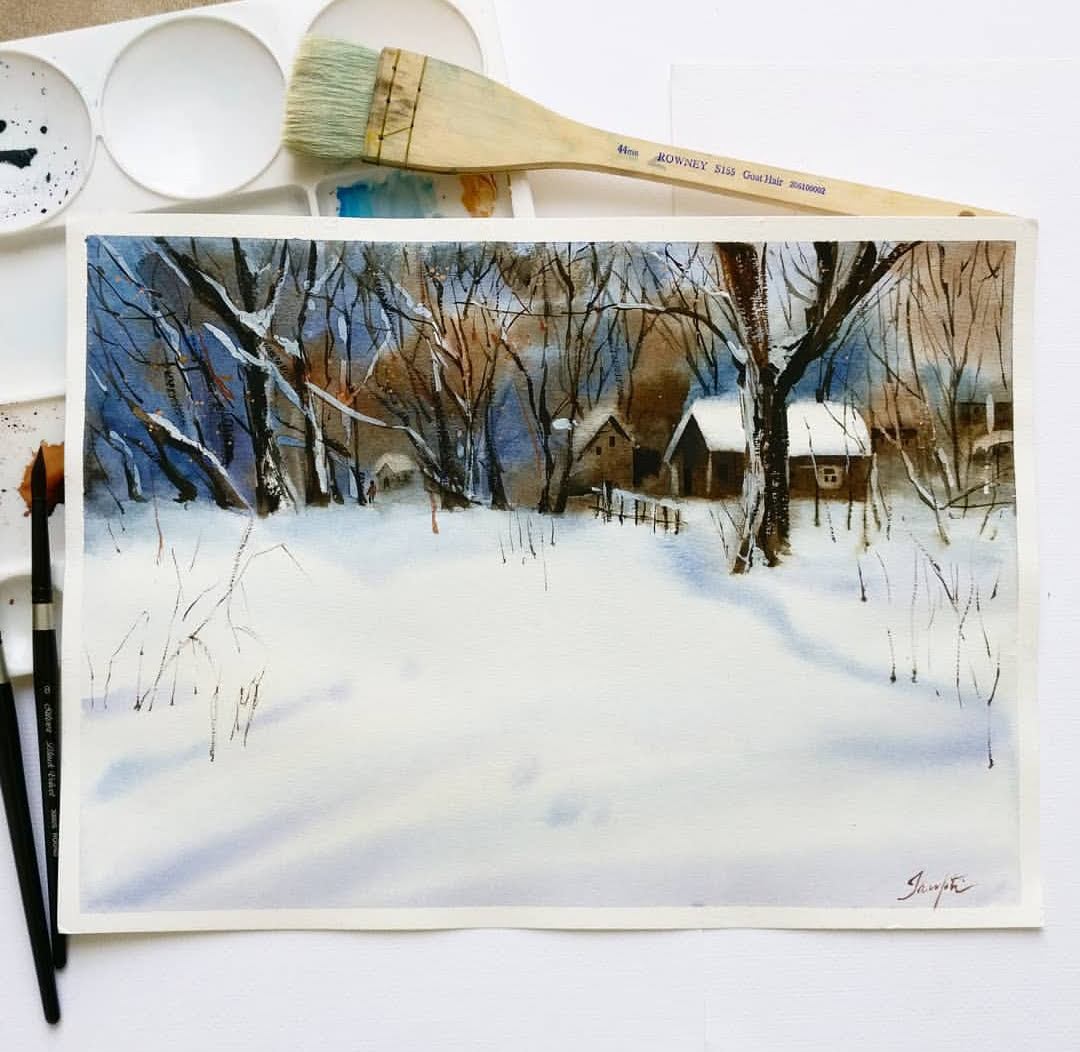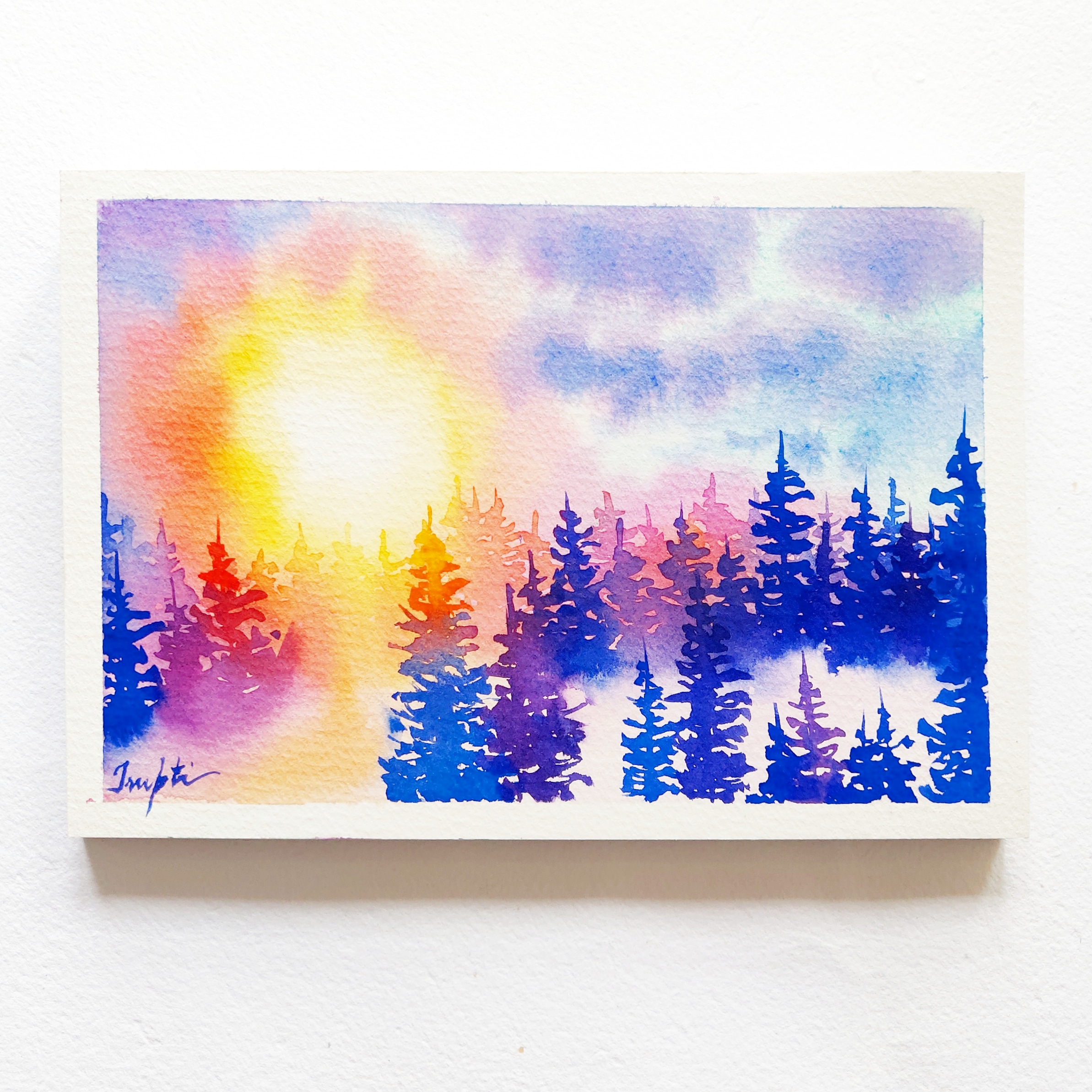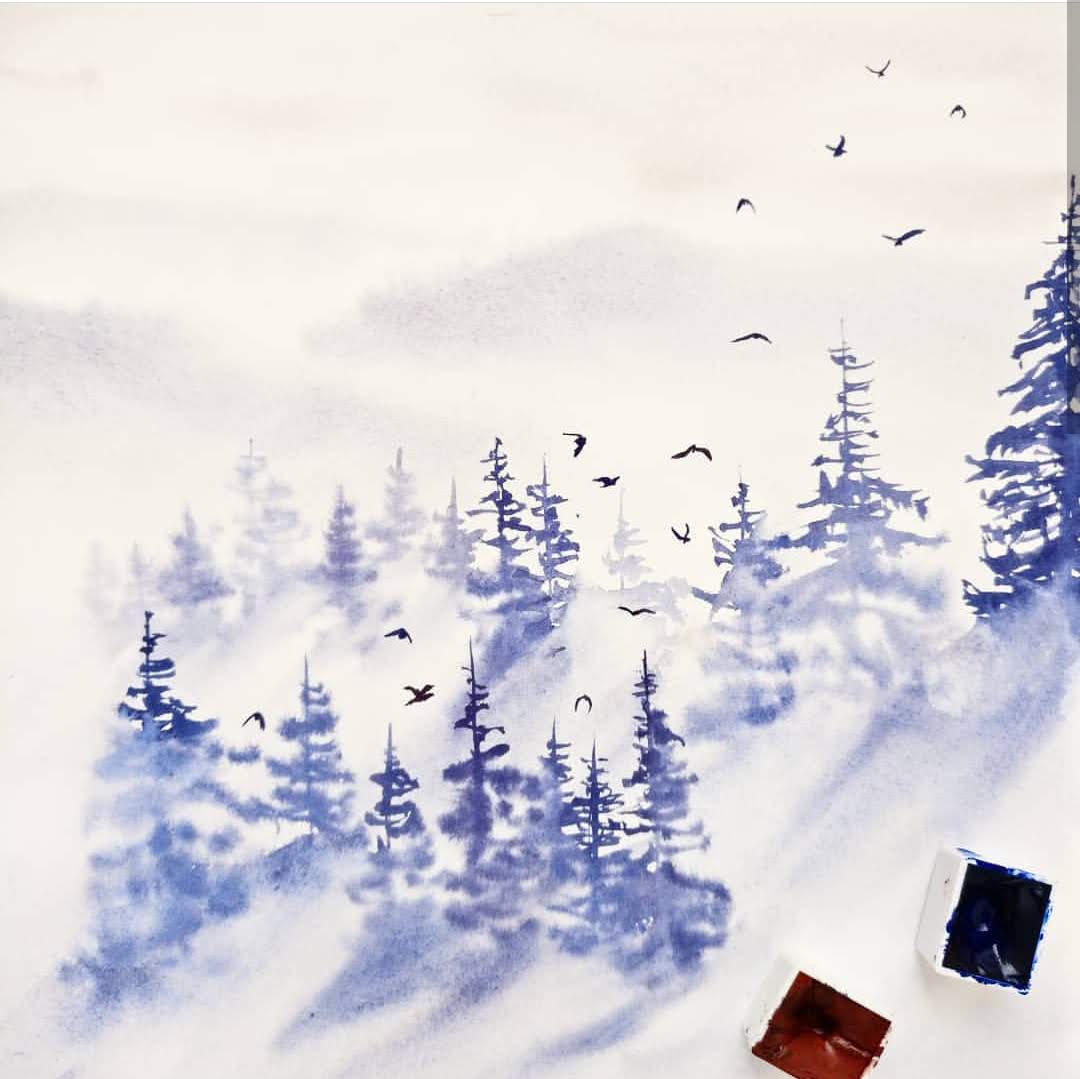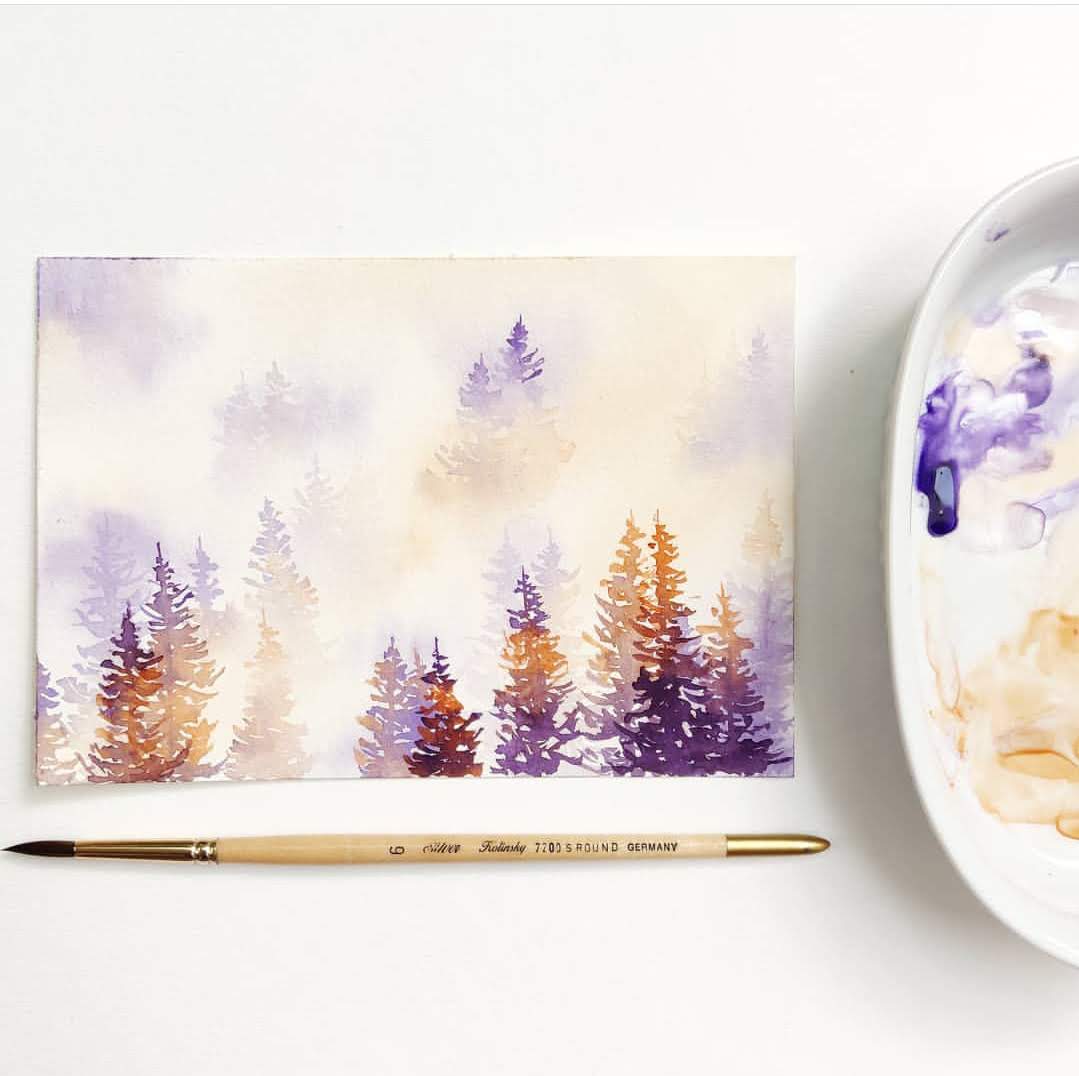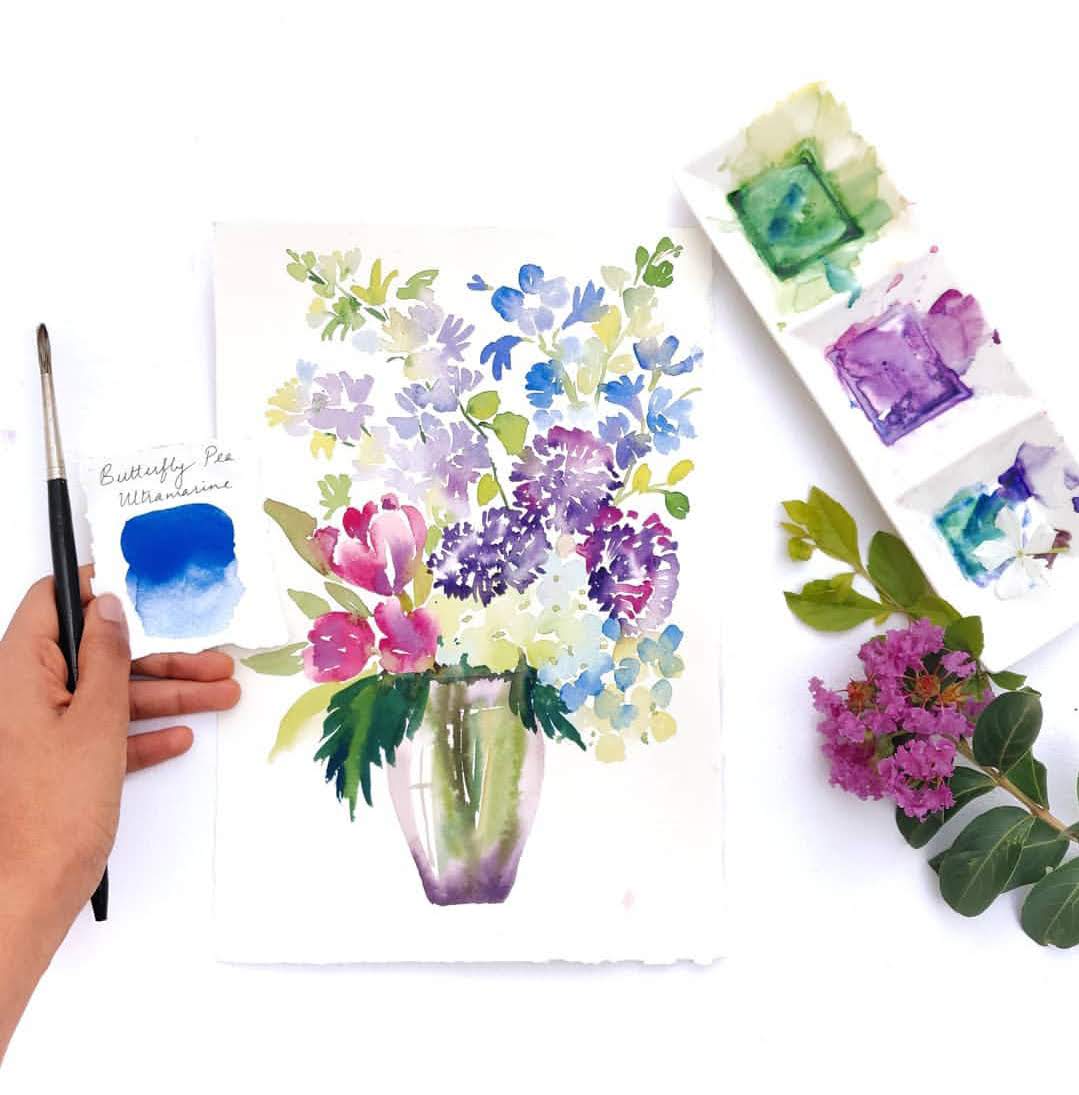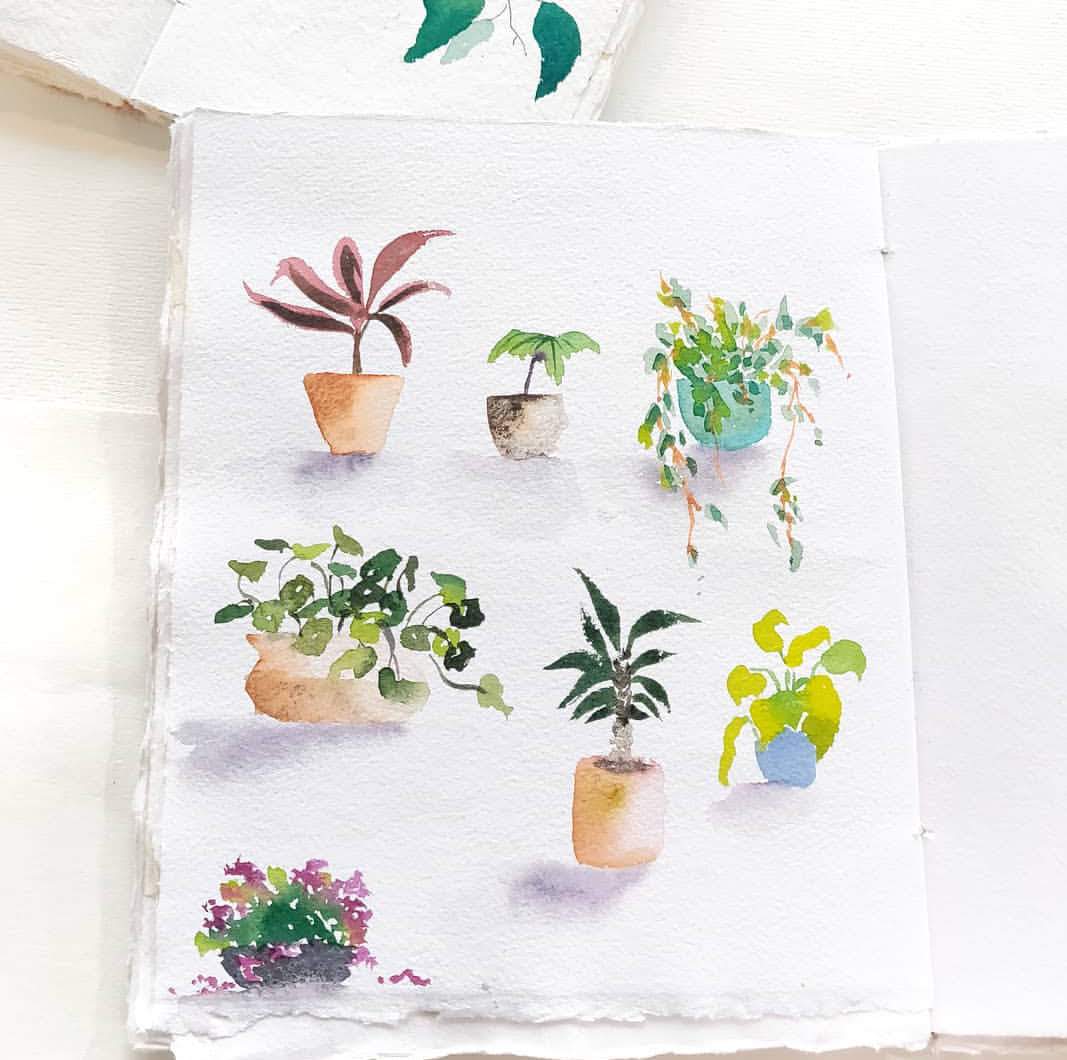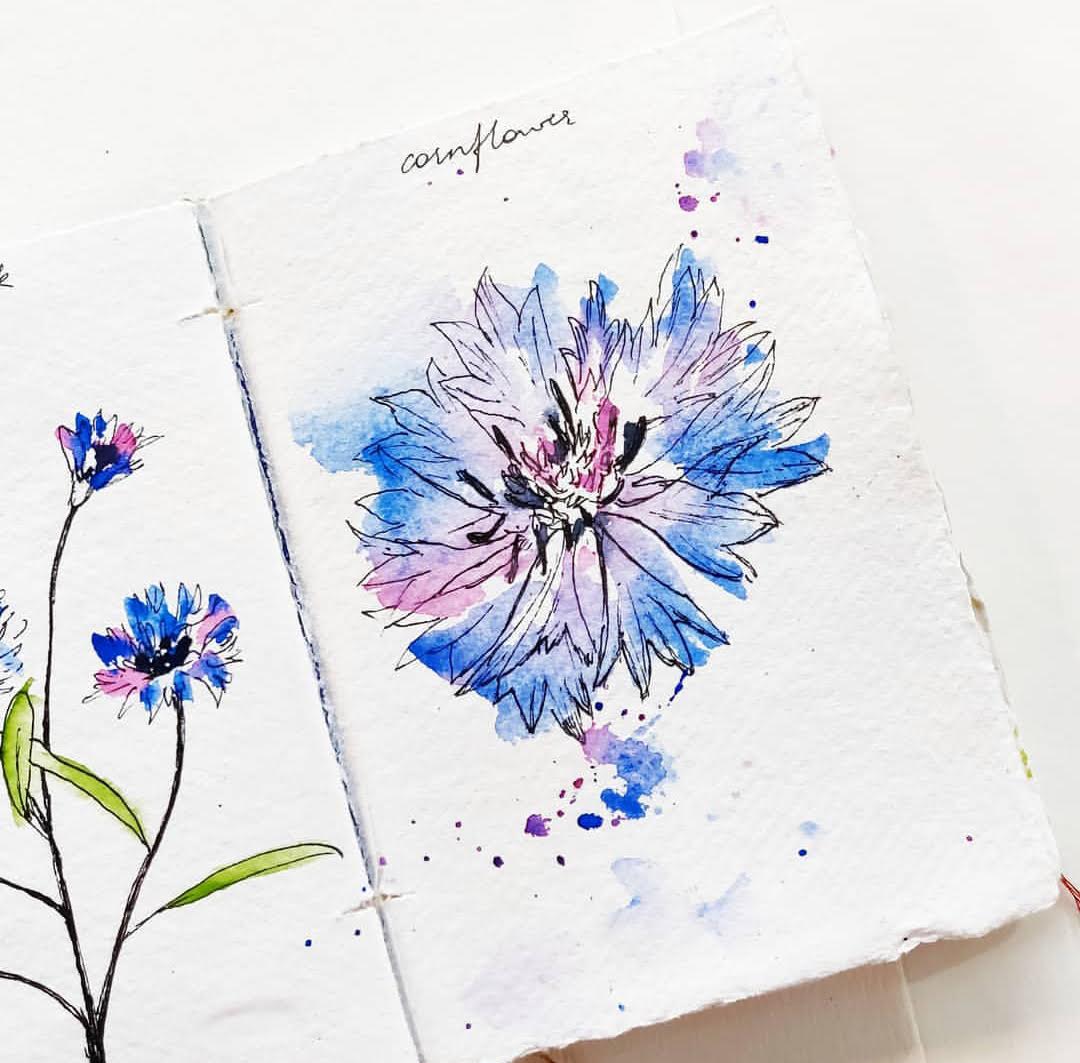 ---