Paint What You Love, Painting with Regina Lord
Regina currently lives in southern AZ with the love of her life and her two beautiful boys. She is strongly influenced by the warm weather, bright sun, and the Mexican colors, style, and architecture that are predominant in the city where she lives. 
Creative Kismet Art came about because of Regina's desire to share her art, ideas, and a little bit of sunshine with as many people as possible.
"Paint what you know and love. When you do, a part of you becomes a part of the painting. This gives it life! People will see it and feel it when they look at your art."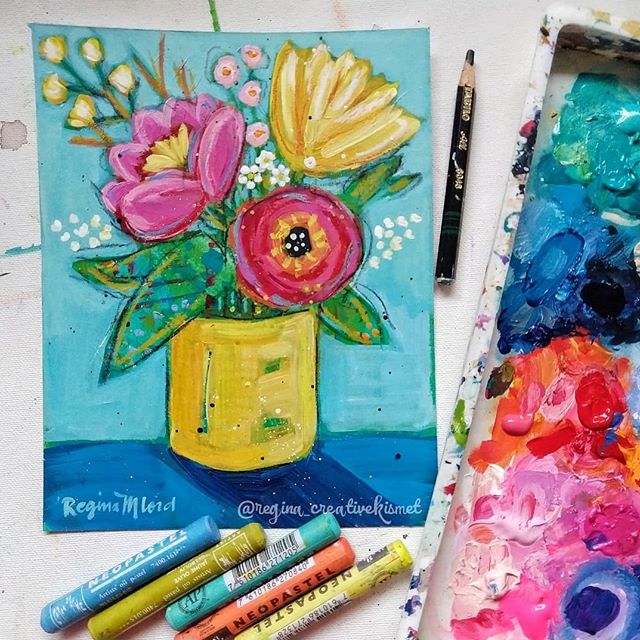 TAKE A LOOK AT REGINA'S ART PROCESS
Regina believes that a creative life can change your outlook to become more positive…more open. Her creative process starts first by looking for inspiration then eventually, her heart and soul begin to see it everywhere without even trying. On a walk, going to the store, dropping off the kids at school–it is everywhere she looks. It is in the Southwestern mountains, the desert, in nature, in the streets, and in the people too.
When quiet, Regina recalls these beautiful fragments caught like photos in her mind. Her style is the unraveling of a woven mixture of her Hispanic heritage, her deep-rooted love for folk art and her enchantment with magical whimsicality. The actual art-making begins with putting ideas down on paper, making doodles and sketches, and finally pulling out her paints, papers and any other medium that calls to her at the moment. With her paintbrush and the boldest colors, Regina puts together ideas in ways that make her heart sing. Always bright, always colorful, always pure of heart.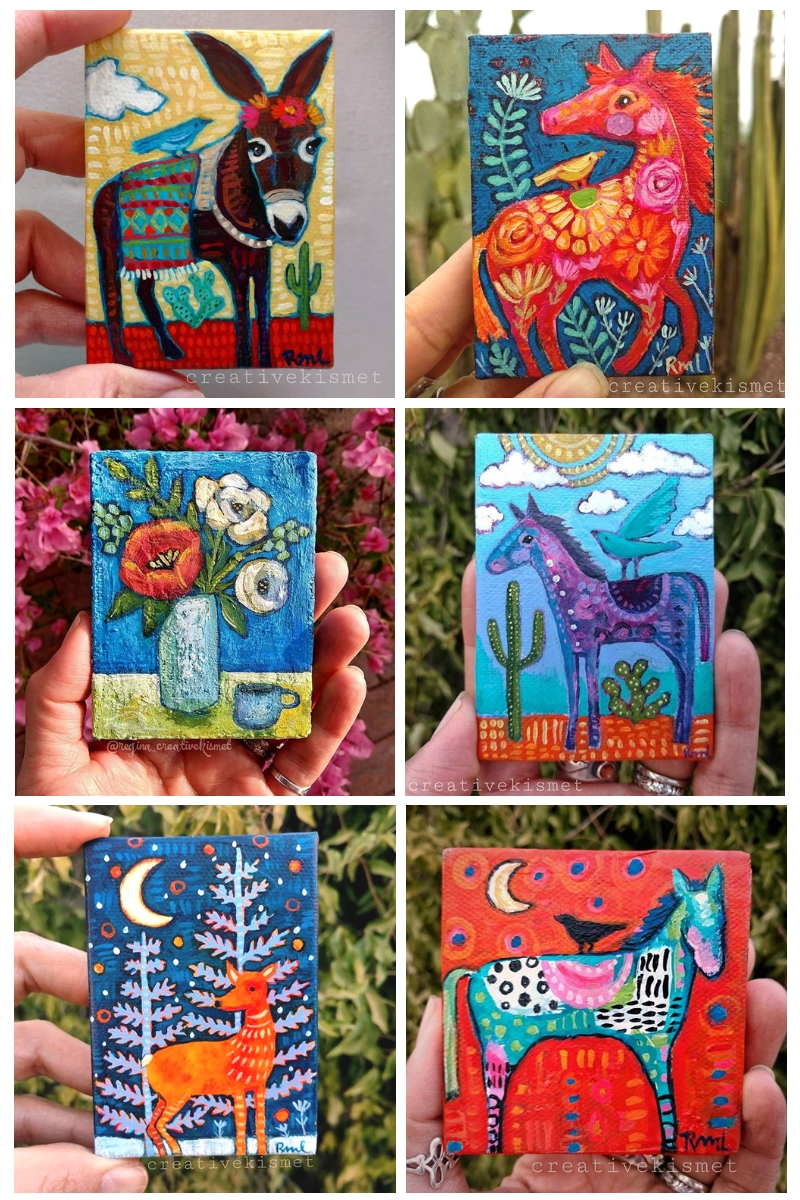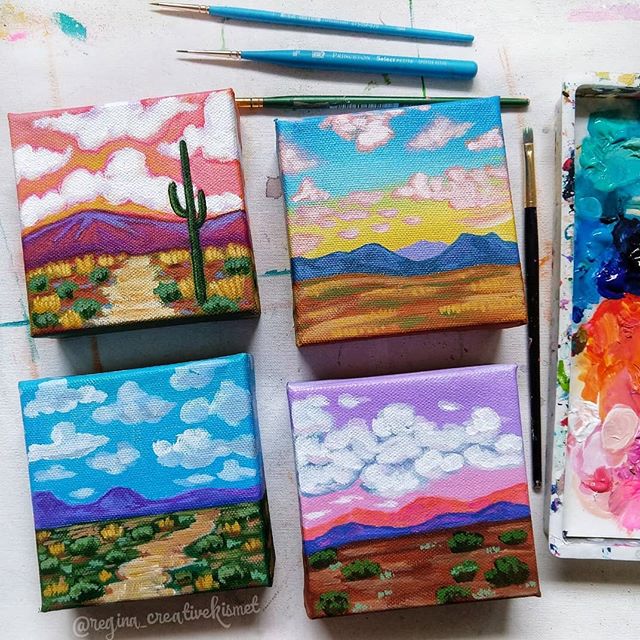 A FEW FUN THINGS YOU SHOULD KNOW ABOUT REGINA
1. Having been interested in art since she was very young, Regina wanted to be a painting ballerina when she was little.
2. Every morning she goes for a walk with her dog Freya, in her own neighborhood.  It's the same scenery, but she sees something different every time. 
3. Regina's favorite subjects to paint are birds, flowers, desert landscapes, the moon and women.  She paints them in her style by using bright colors and a good measure of joy and whimsy.
4. Sometimes Regina can tell you what audiobook she was listening to at the time a piece of art was painted - It's like part of the story is in her painting. 
5. She can't live without sunshine.  

Find out more about Regina Lord on her website: www.creativekismet.com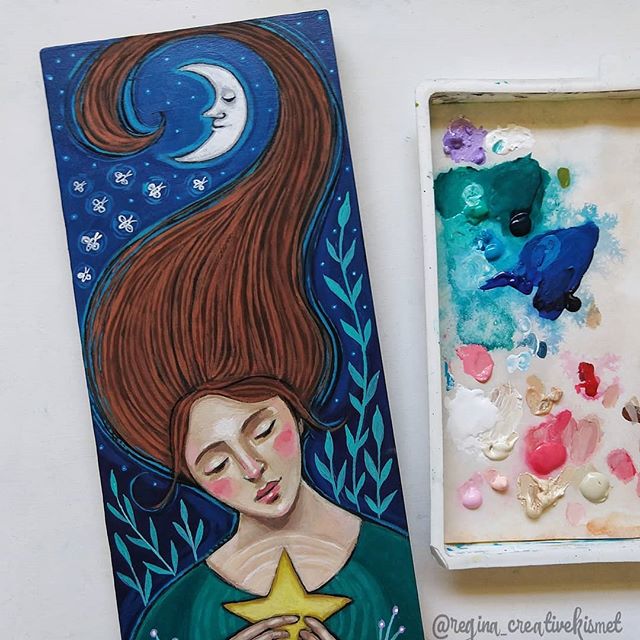 YOUR TURN: USE YOUR LIFE AS INSPIRATION
Deciding what to paint can sometimes stop an artist from creating. But Regina has a simple solution - paint what you love. Make a list of all the things that excite you. This is no coincidence, this is part of you and a perfect place to begin. Take a walk and open your eyes to all that surrounds you. There is beauty if you look. Sometimes the best thing to create is the thing right in front of you, that which you are most familiar with.
TRY THESE SUPPLIES FOR VIBRANT AND WHIMSICAL RESULTS
Stabilo 3-in-1 Woody Color Pencils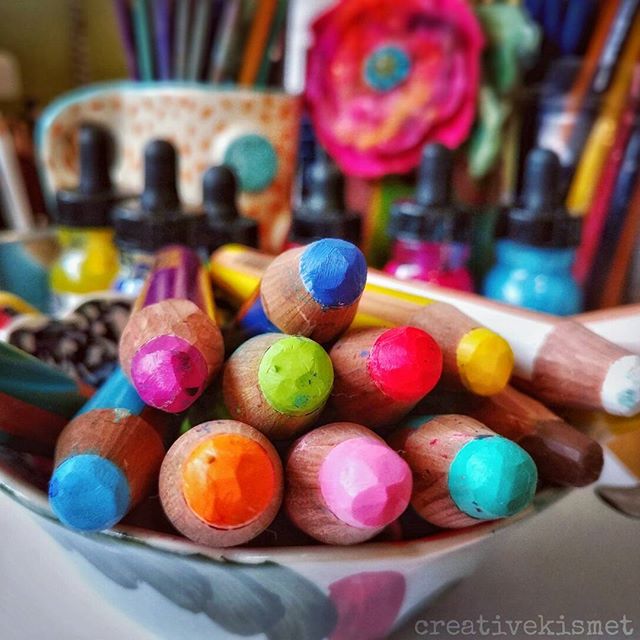 REGINA LORD ART GALLERY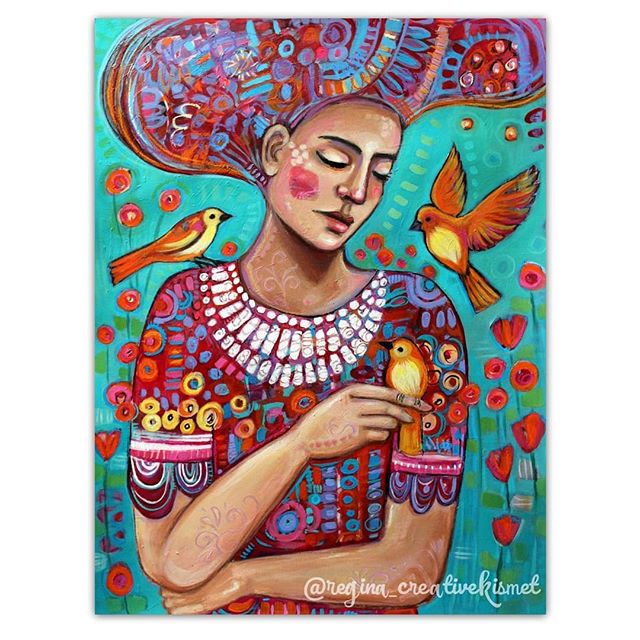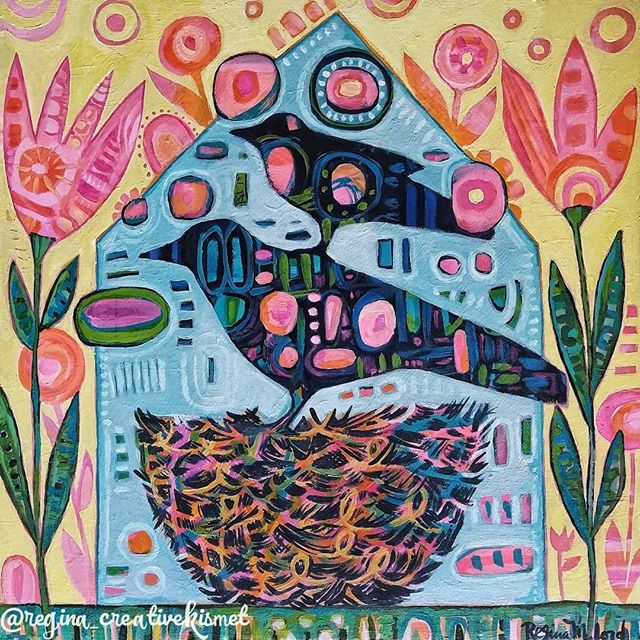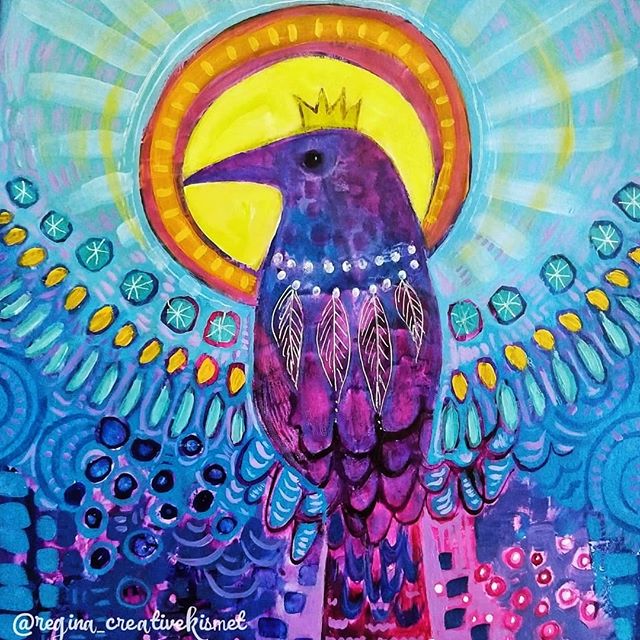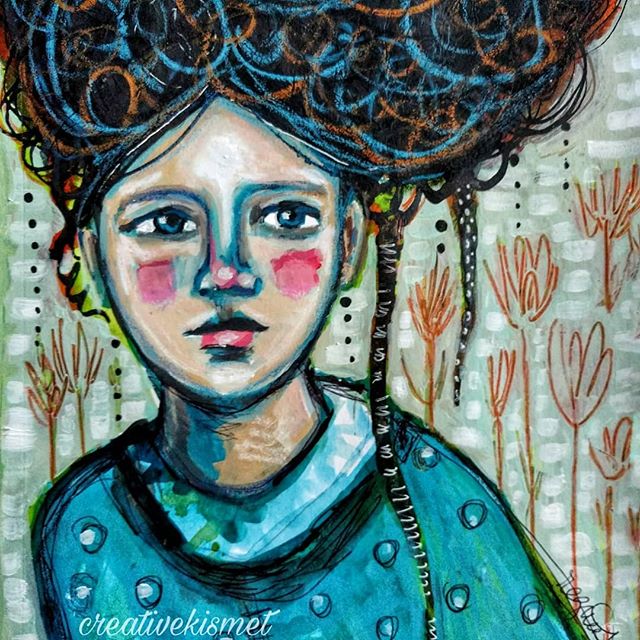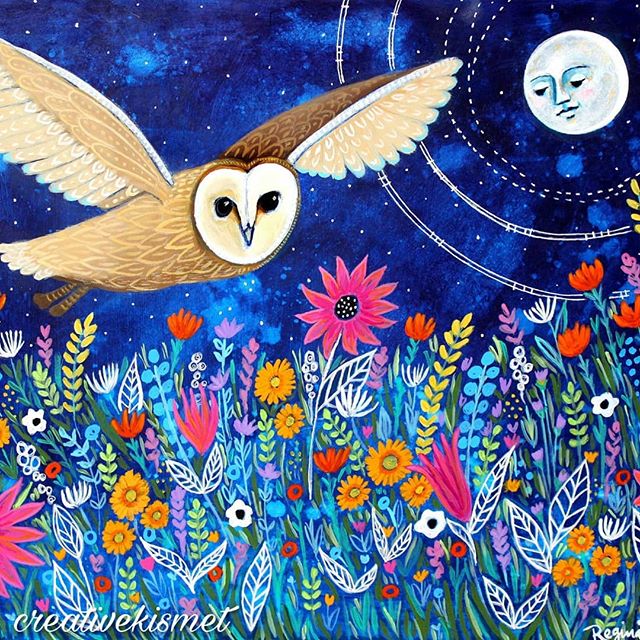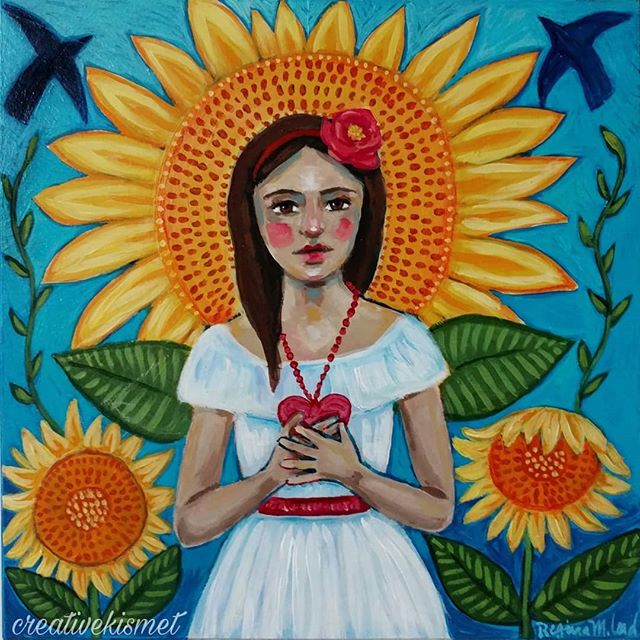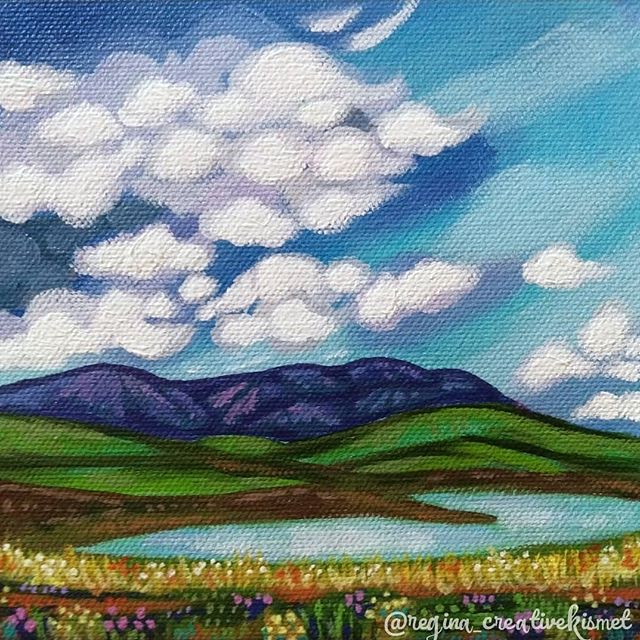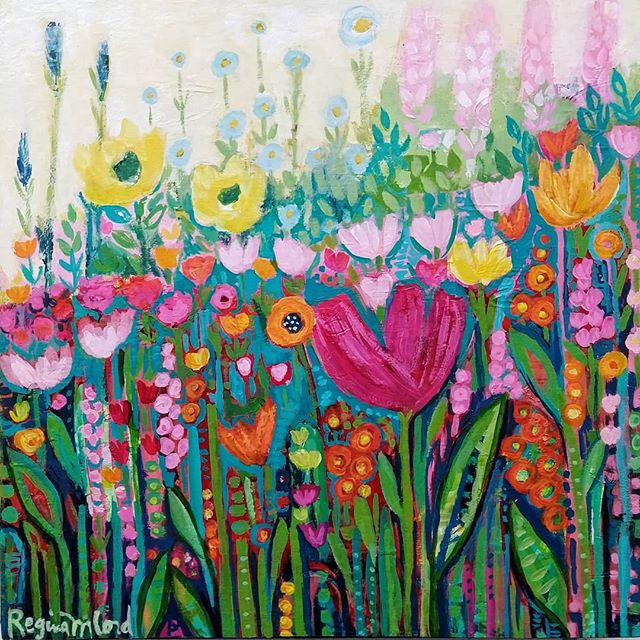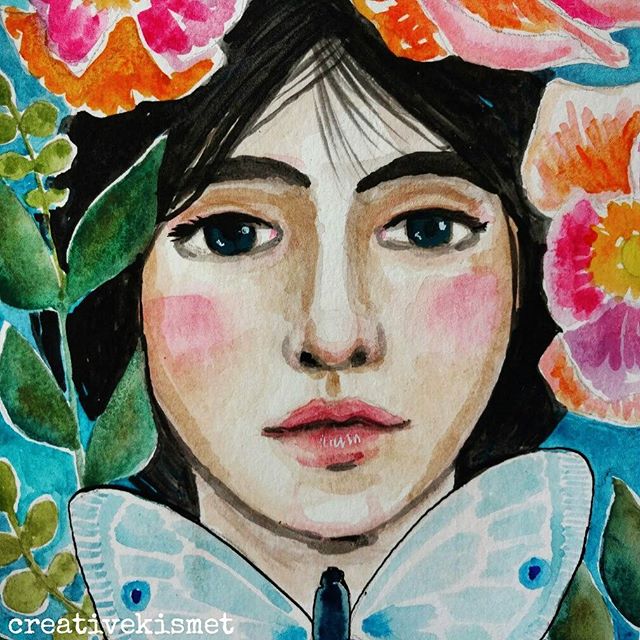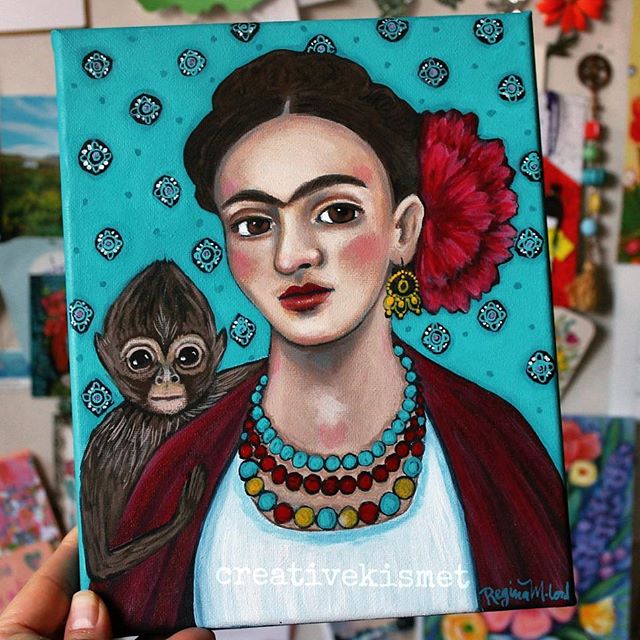 ---