Be Patient With Yourself, Painting with Roben-Marie
INTRODUCING ROBEN-MARIE OF @ROBENMARIE
An artist, instructor and woman of faith from Florida, Roben-Marie's mission is to serve others and help them get the most out of their art as a hobby, or as a business. Roben-Marie's own desire to learn and unquenchable curiosity keeps her fingers messy and heart happy.
"Don't wait until you think you know enough or have enough supplies. Be open to learning and experimenting and be patient with yourself."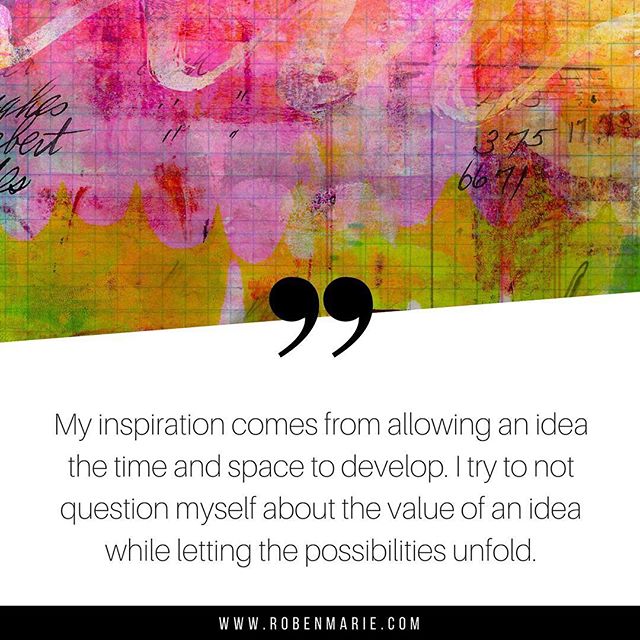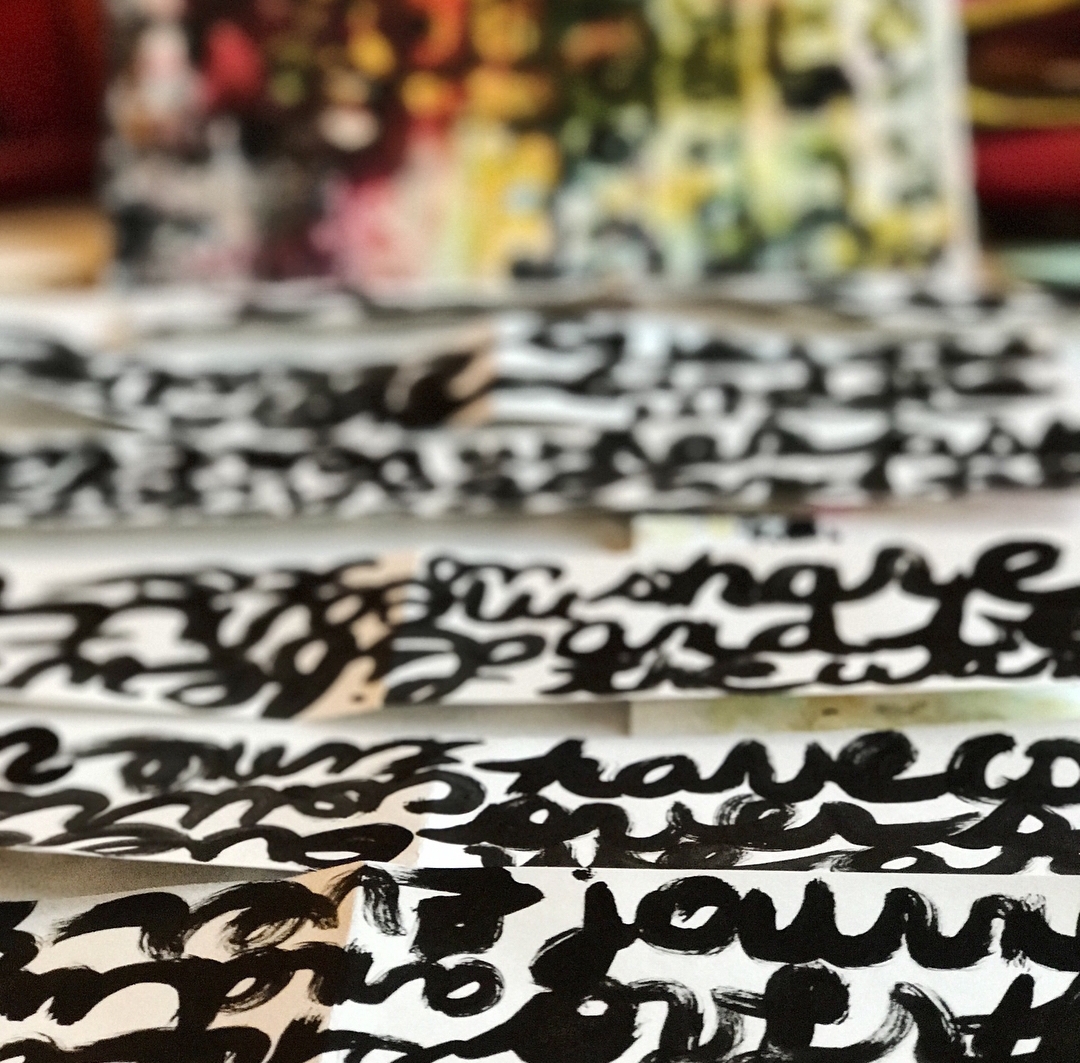 TAKE A LOOK AT ROBEN-MARIE'S PROCESS:
Roben-Marie says she tends to be a slow creator. It is kind of hard to explain, but the more she creates, the more obvious it becomes. There is something that she just "sees" once it is finished. Sometimes it's essential for Roben_marie to set things aside and come back to them at a later time when she can revisit the work with fresh eyes. At that point it is usually more obvious. She also often has more than one project going at once so she can bounce back and forth when the inspiration strikes. ⠀⠀
It sounds cliche but truly inspiration is everywhere. Roben-Marie's favorite sources are magazines, catalogs and a spirit of curiosity. She stays focused and motivated by her love of experimentation. She is always open to adding new mediums, products and techniques to her work, while at the same time Roben-Marie also loves to find a unique spin on the tried and true.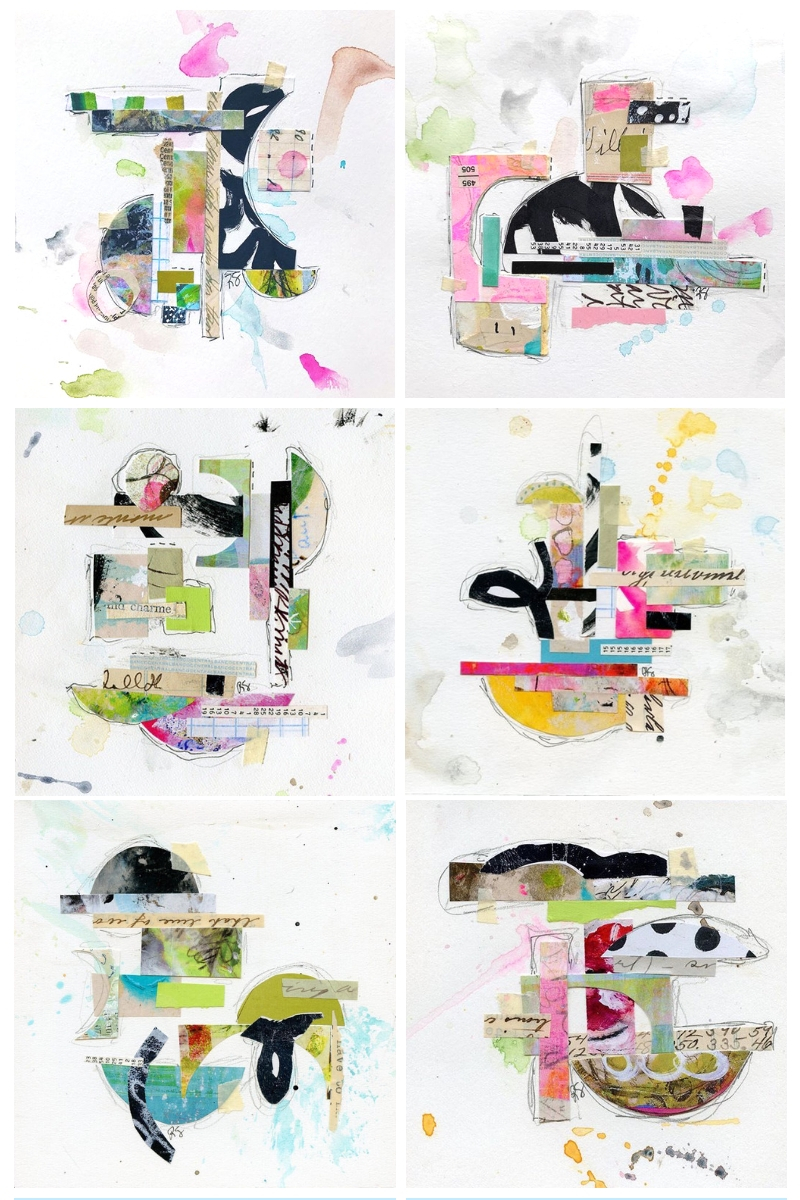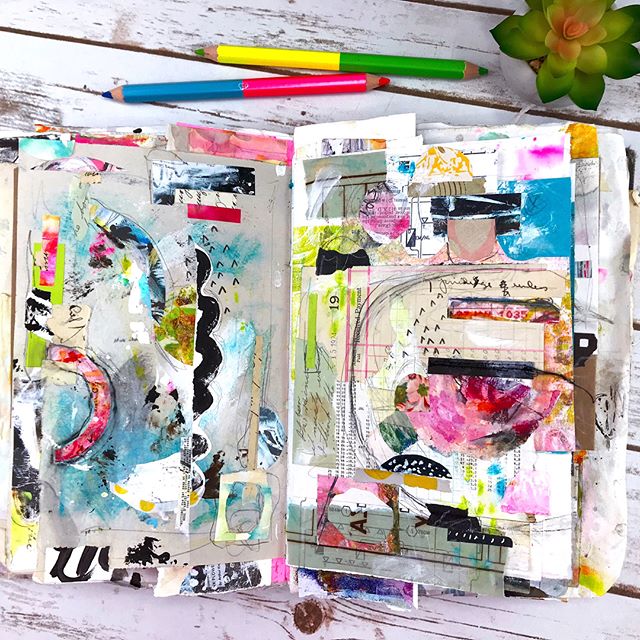 A FEW FUN THINGS YOU SHOULD KNOW ABOUT ROBEN-MARIE:
Roben-Marie would go short of crazy without lip balm. They are located in all rooms of her house and she sleeps with one under her pillow.

Ever since Roben-Marie was 15 she has wanted to learn American Sign Language. She knows the alphabet and a few dozen words, but it is still on her bucket list.

Roben-Marie is is an avid reader and especially fond of psychological and military thrillers. She loves learning the meaning of new words when reading British authors.

Her friends call her the app queen because Roben-Marie loves testing out new software and apps. She knows it is a bit geeky, but it completely fits her "tech-savvy" artist persona.

Roben-Marie says she needs good lighting, a ceiling fan, a Hallmark Movie, coconut water and a bowl of Pirate's Booty to make her studio complete!
FIND OUT MORE ABOUT ROBEN-MARIE HERE: www.robenmarie.com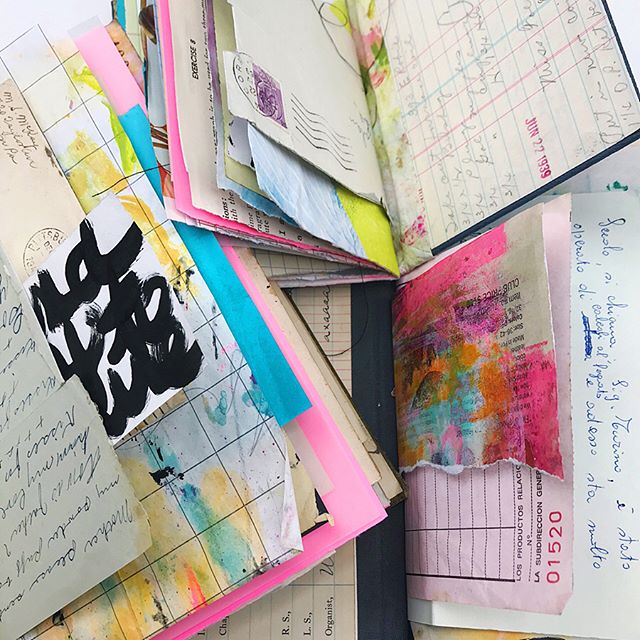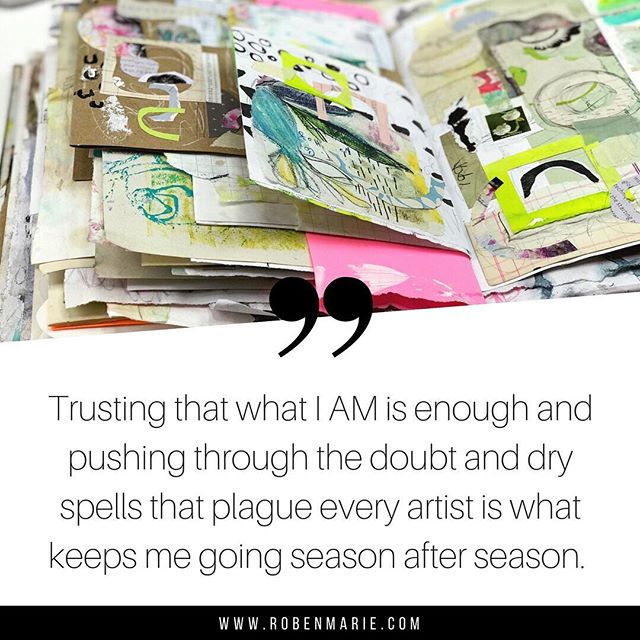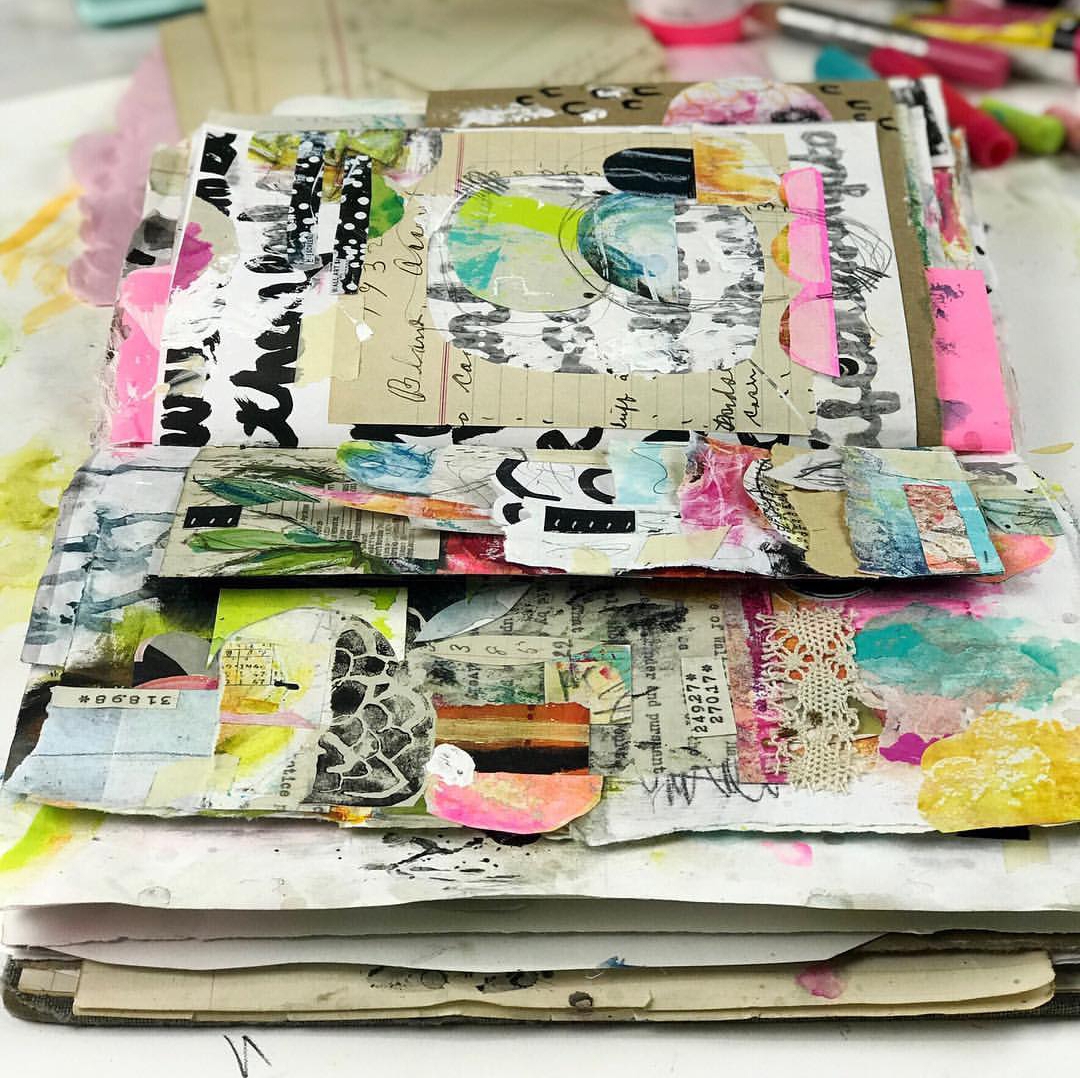 YOUR TURN: PICK A FOCUS
One of the drawbacks (if there are any, really) of being a mixed media artist is that you want to play with all of the techniques and all of the supplies - but that is not a time or cost effective way to create, particularly if you want to transform your creative practice from hobby to business.

Roben Marie suggests that at the start of each month, pick a focus. This could be a theme, or a particular technique or even a specific color palette. Use that focus to select the ideas you're going to try first and then see where you can go from there!
A FEW FAVORITE SUPPLIES
UHU Glue - best to make the collage stick!
Caran d'Ache Neocolor II - watersoluble pastel
Velum Pack of Paper - 100 pages
Newsprint Paper to make your own collage pages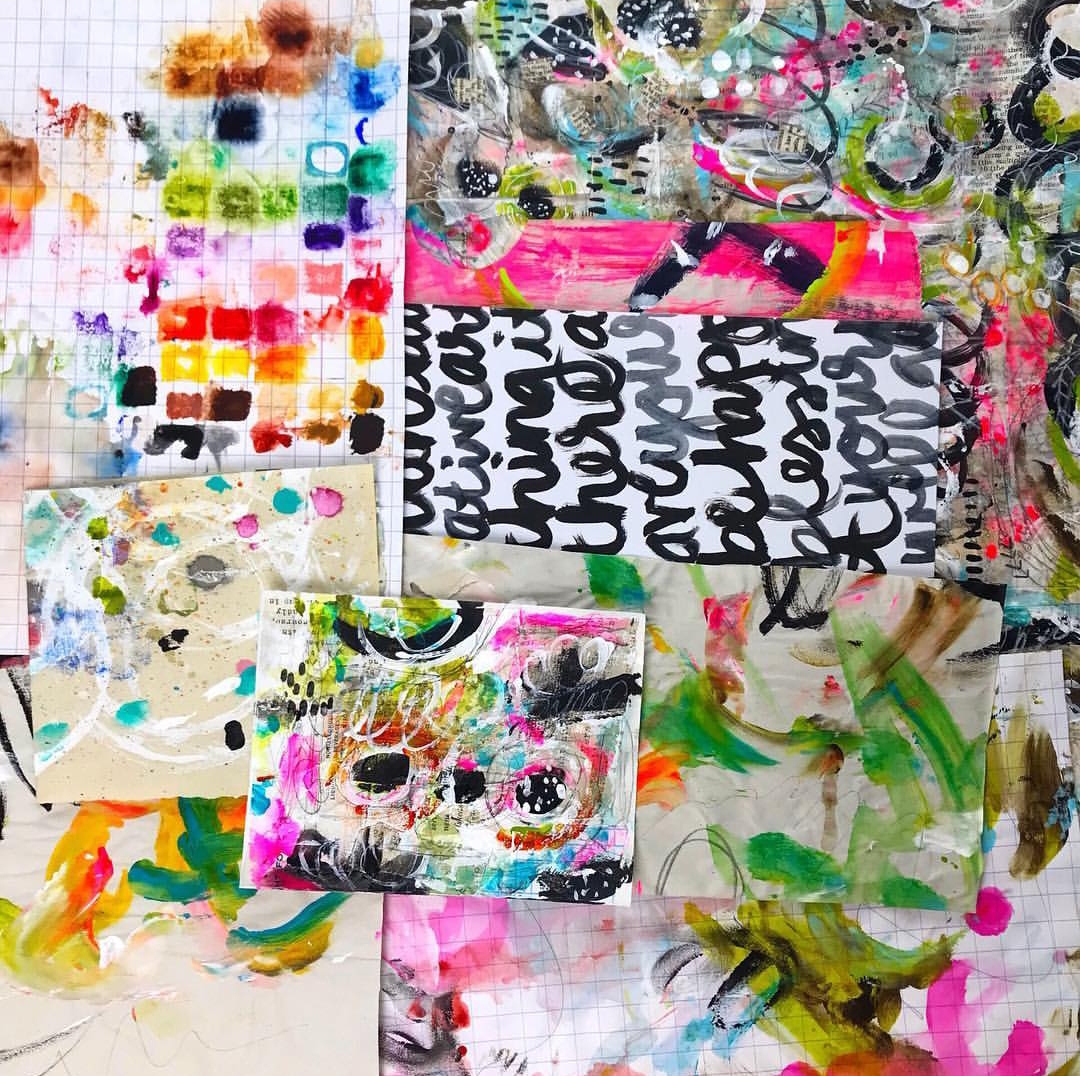 ROBEN-MARIE ART GALLERY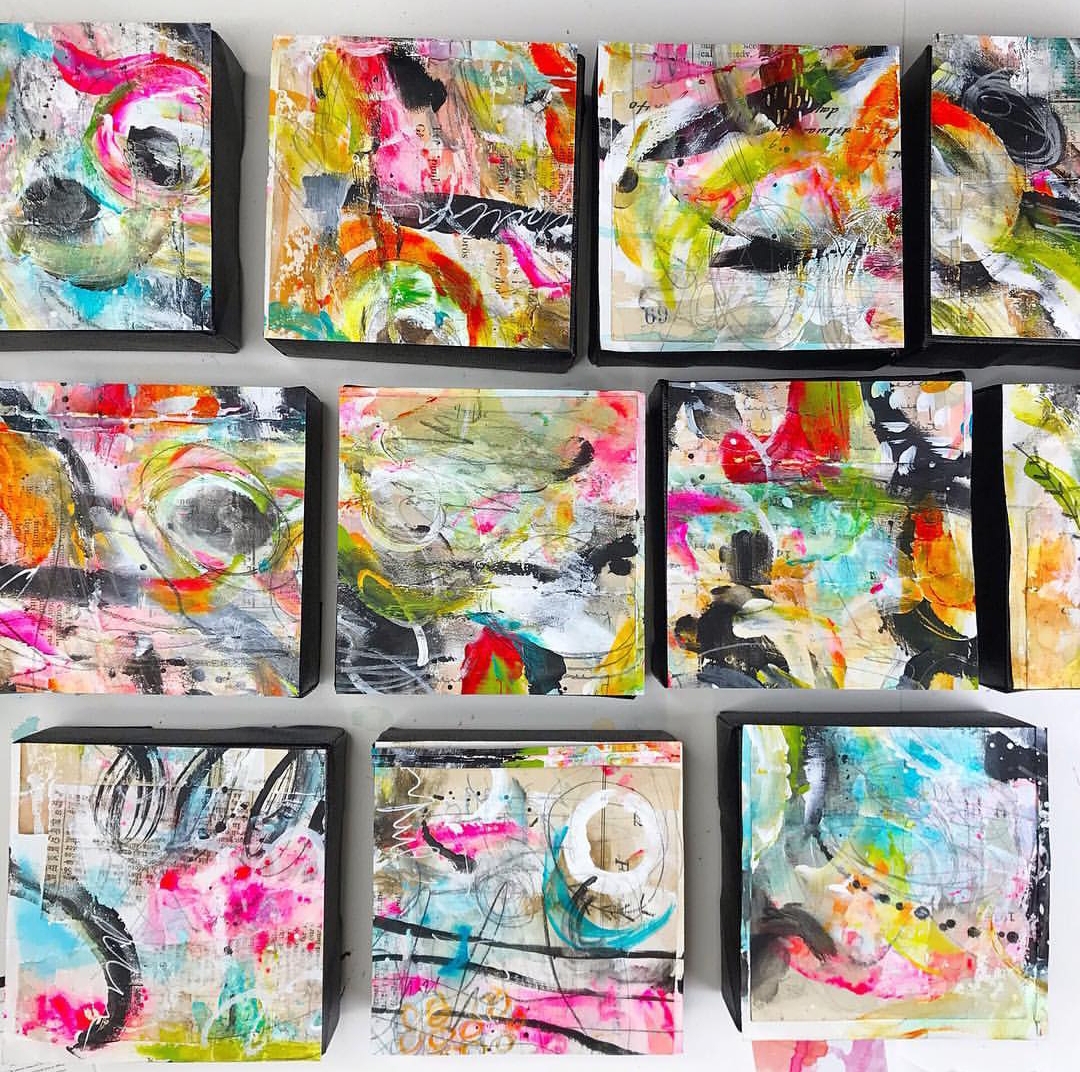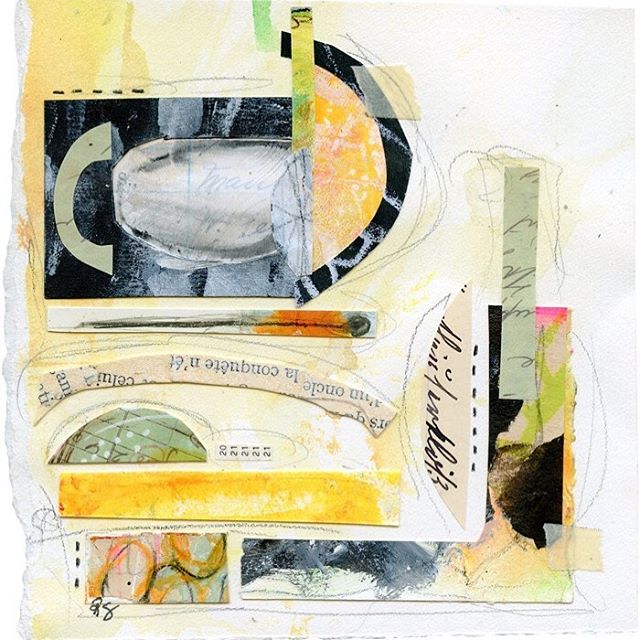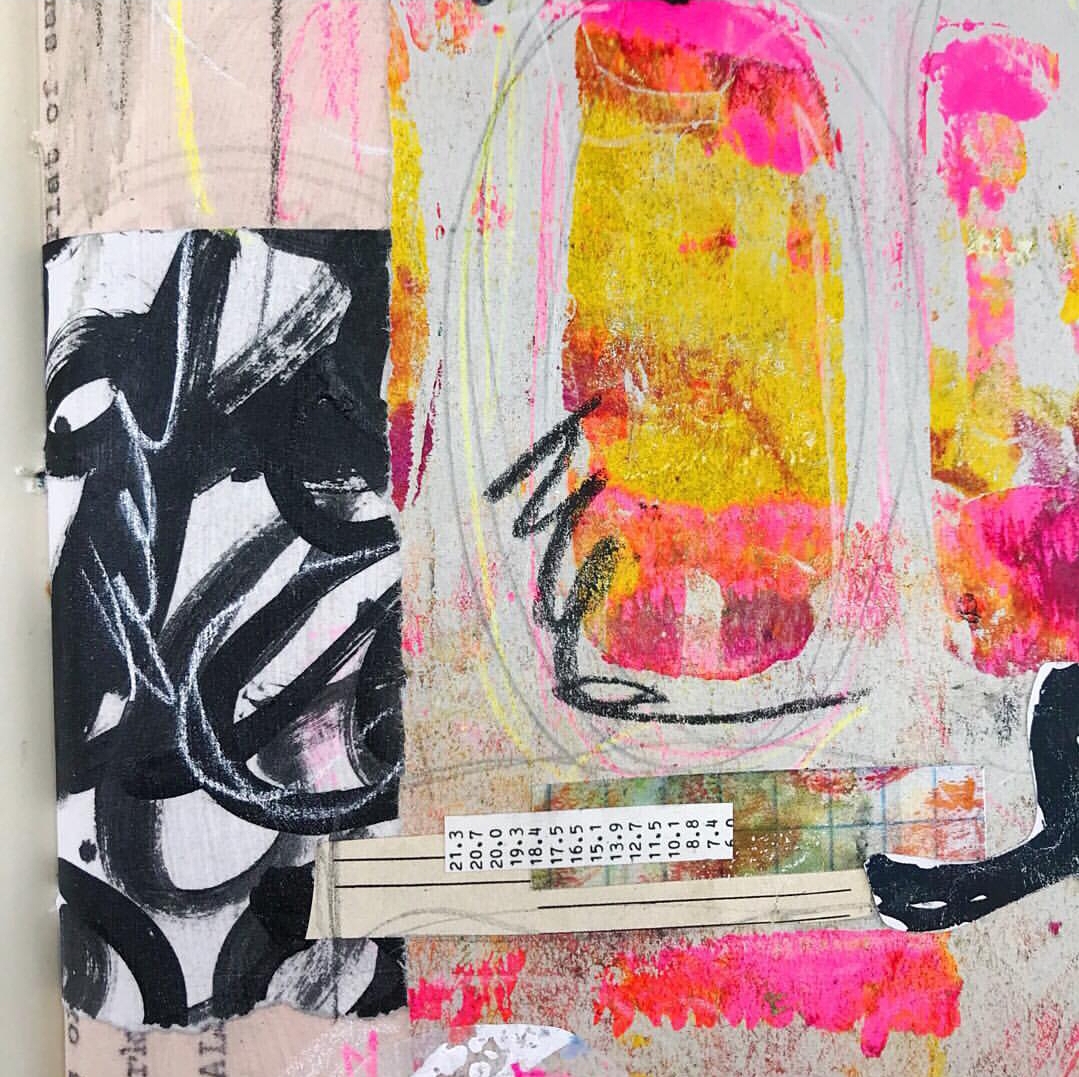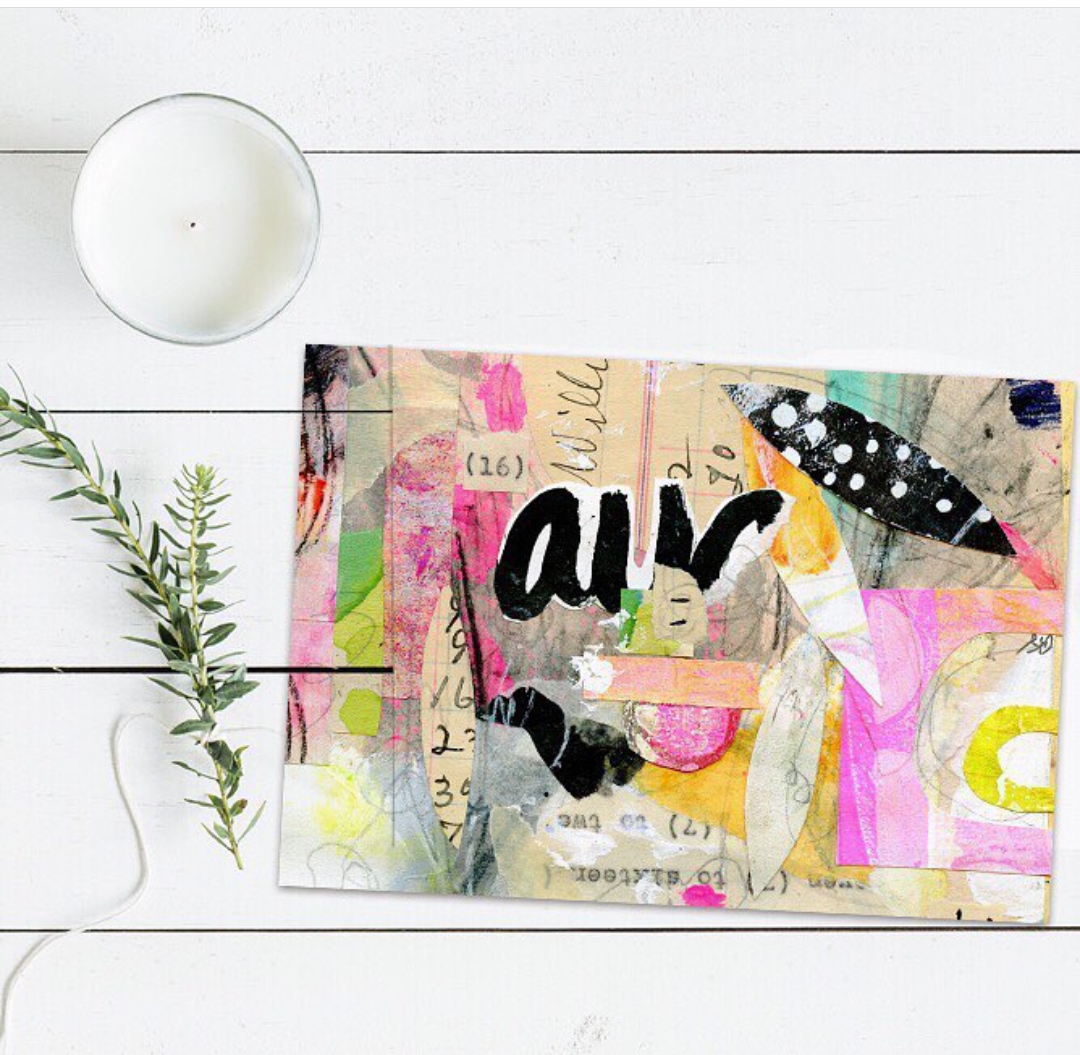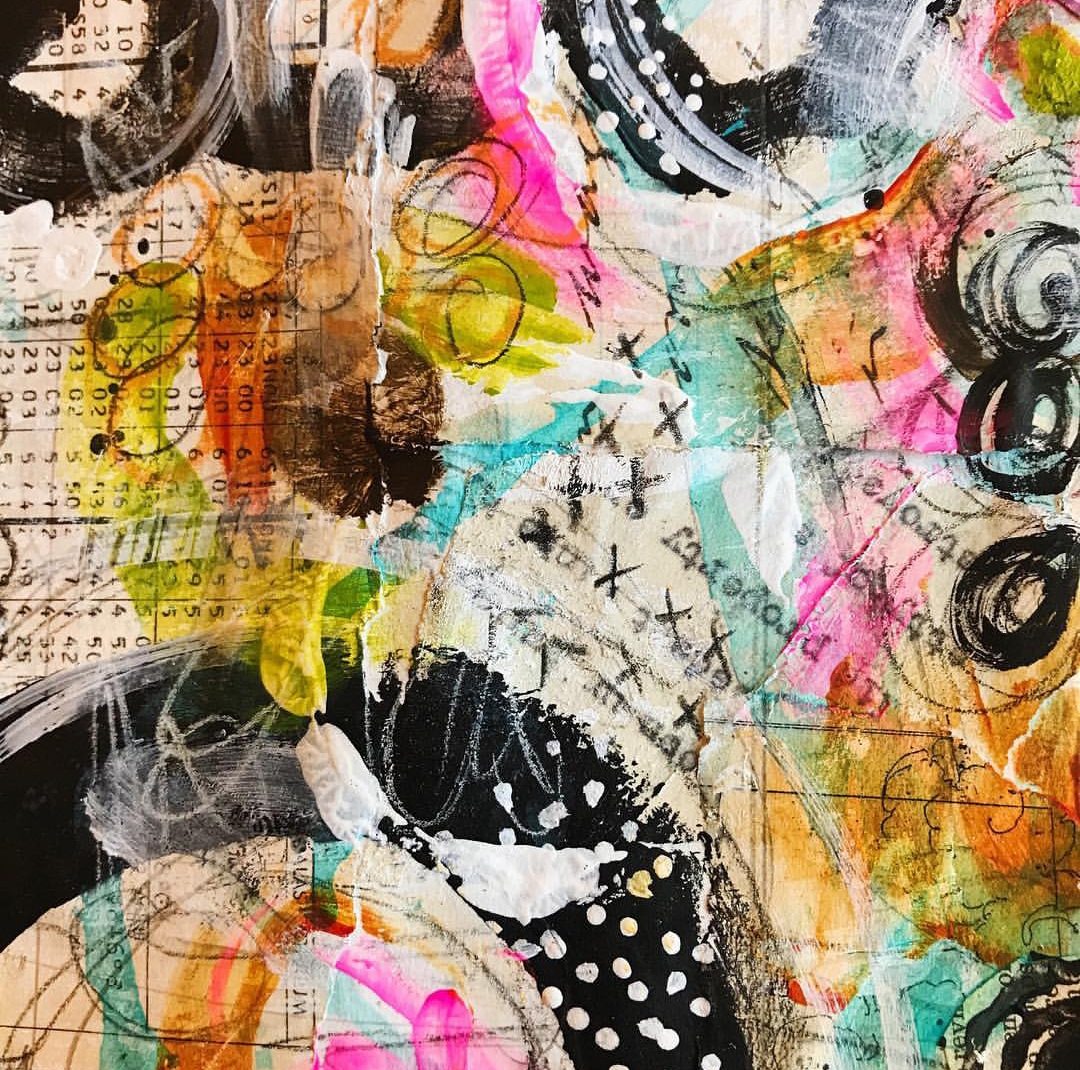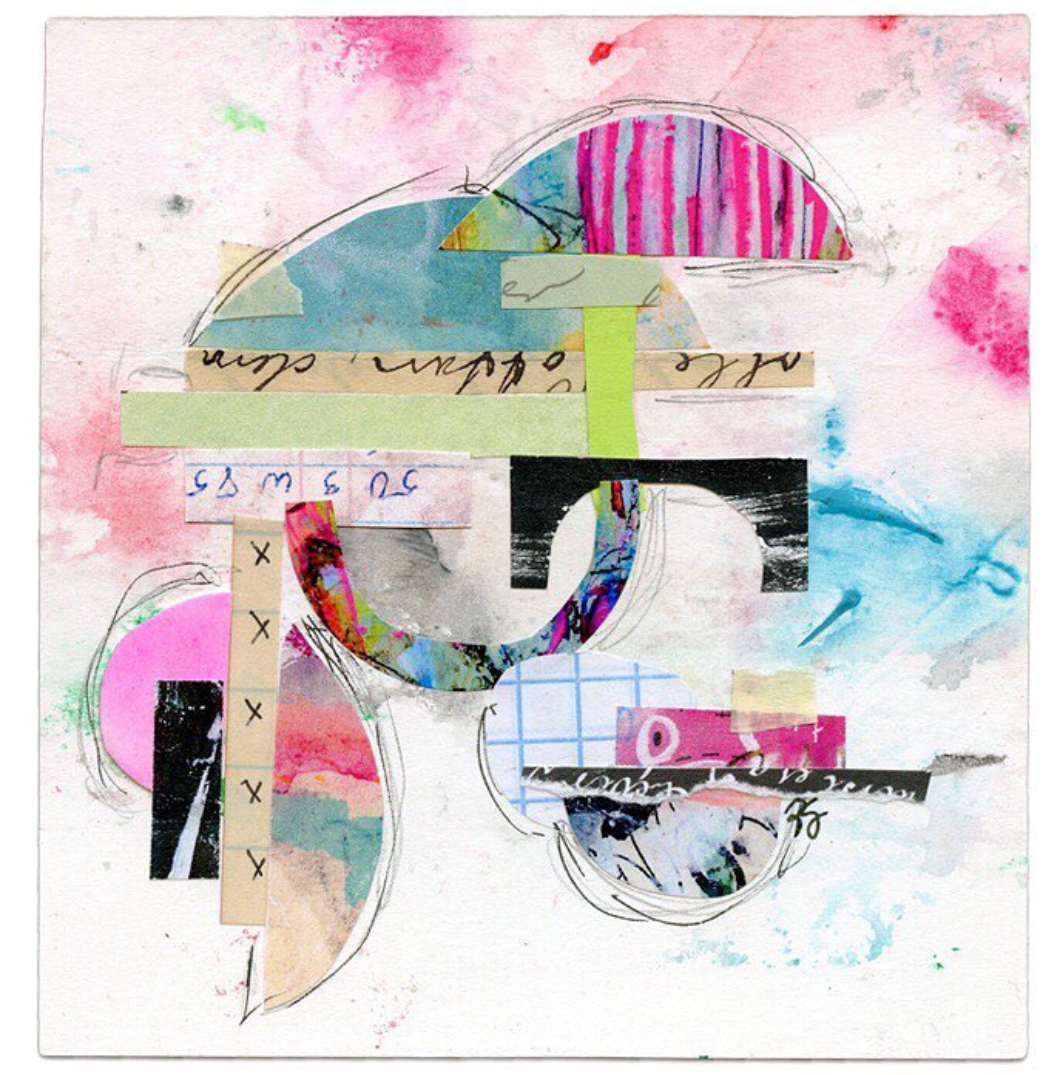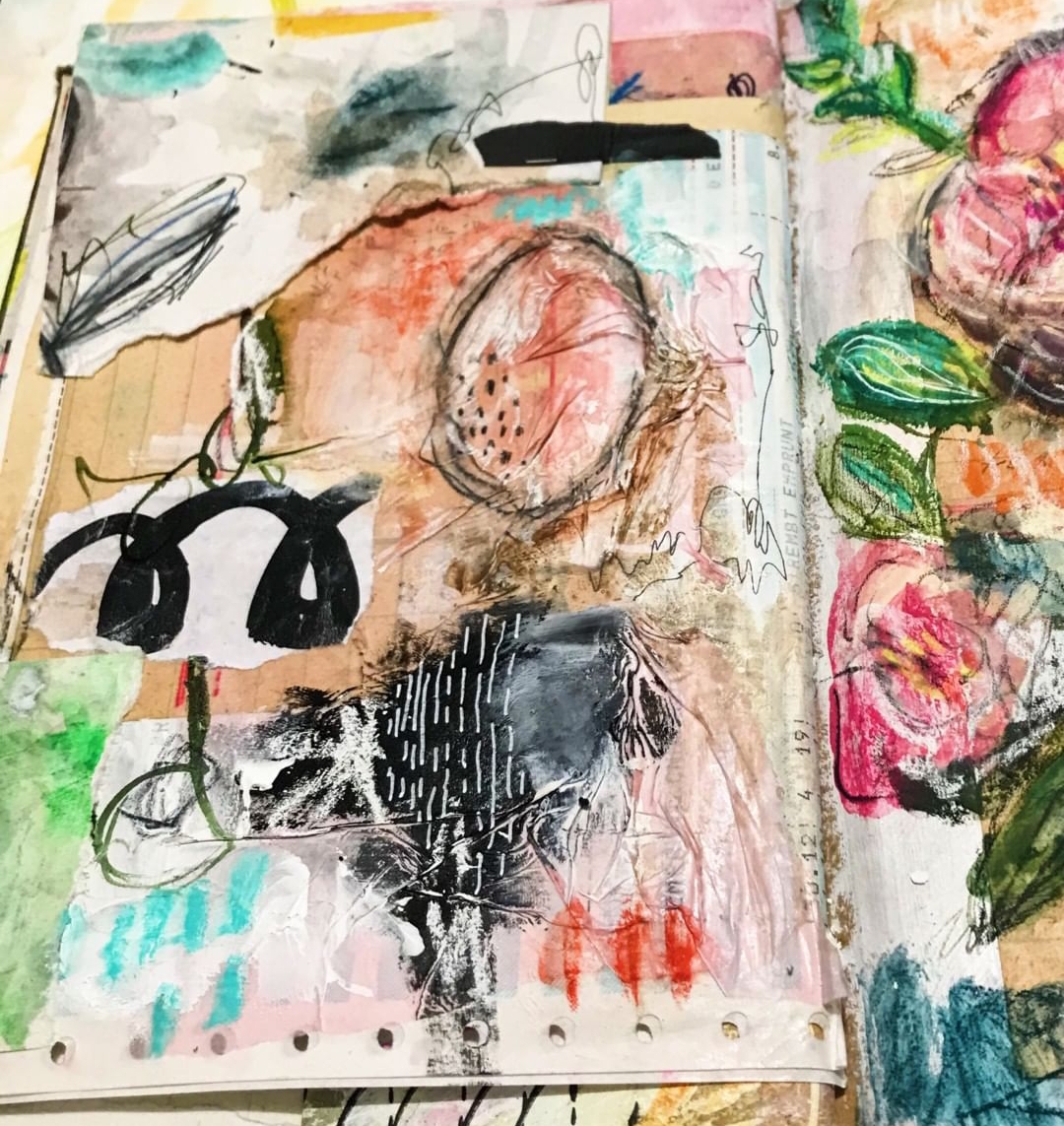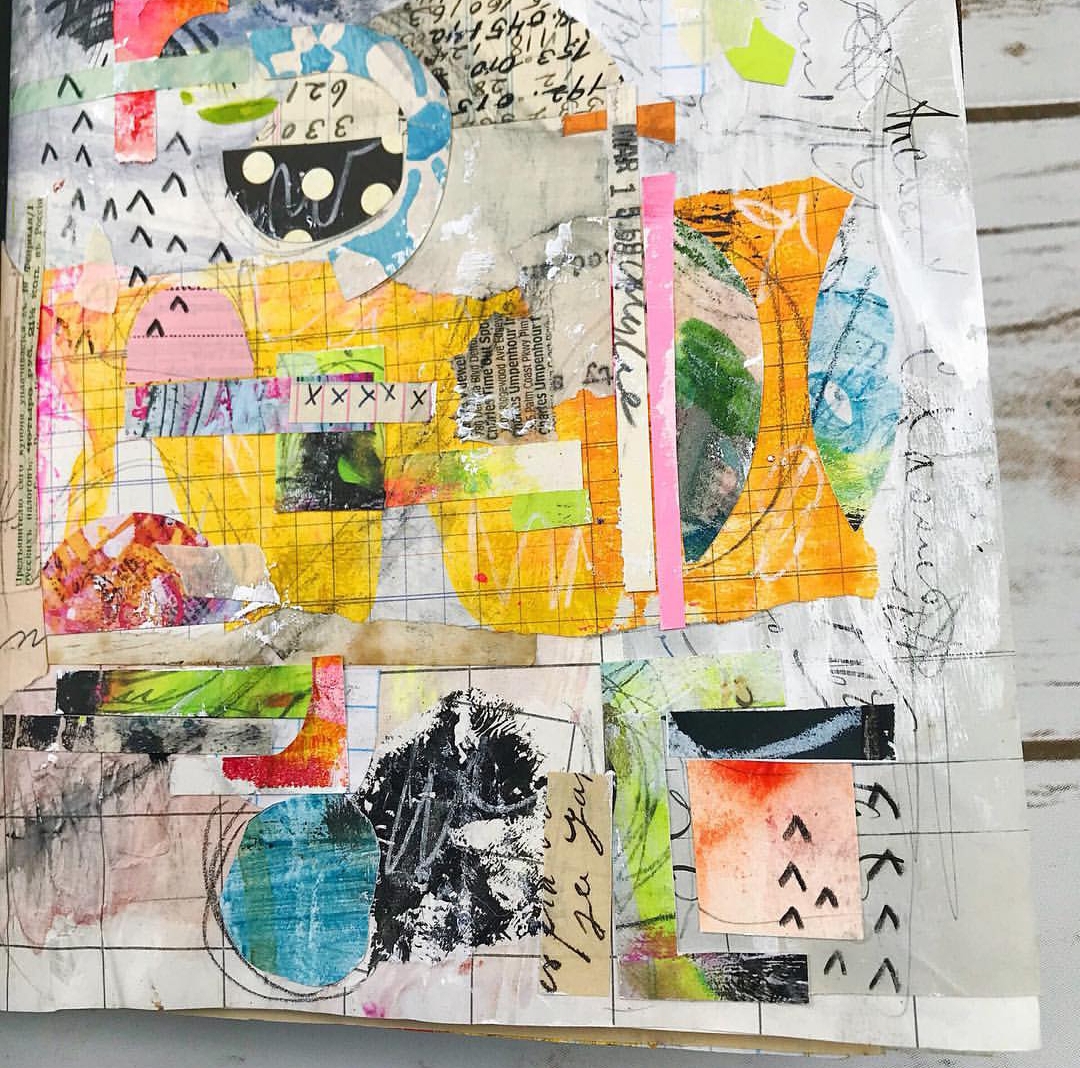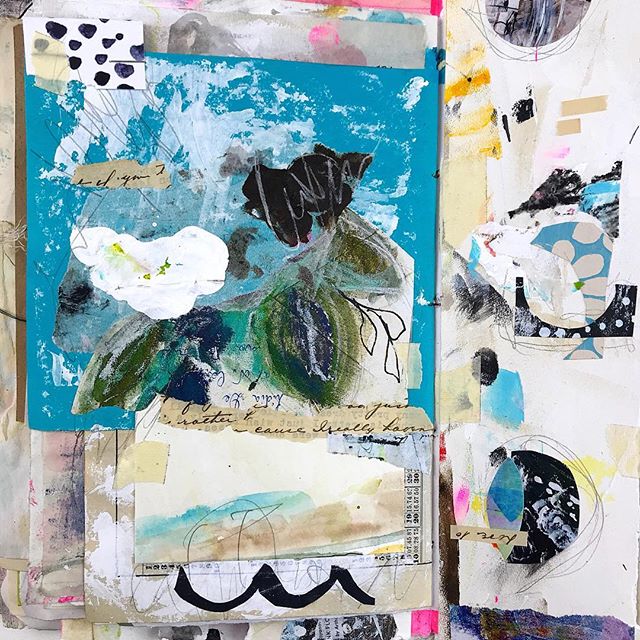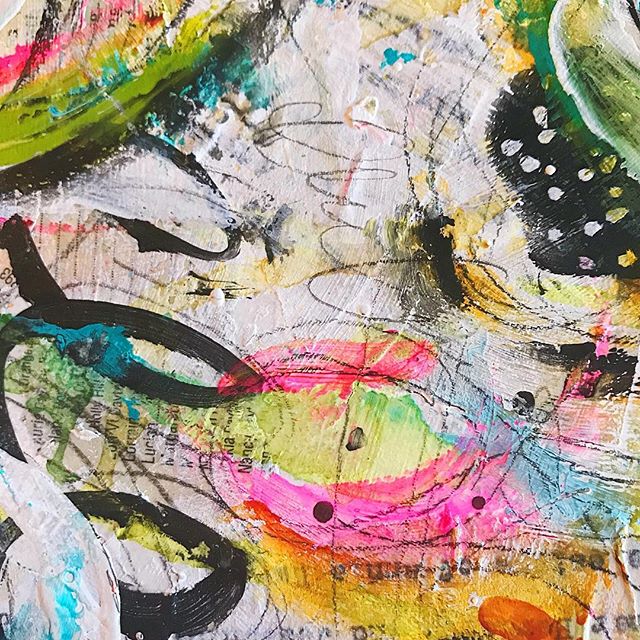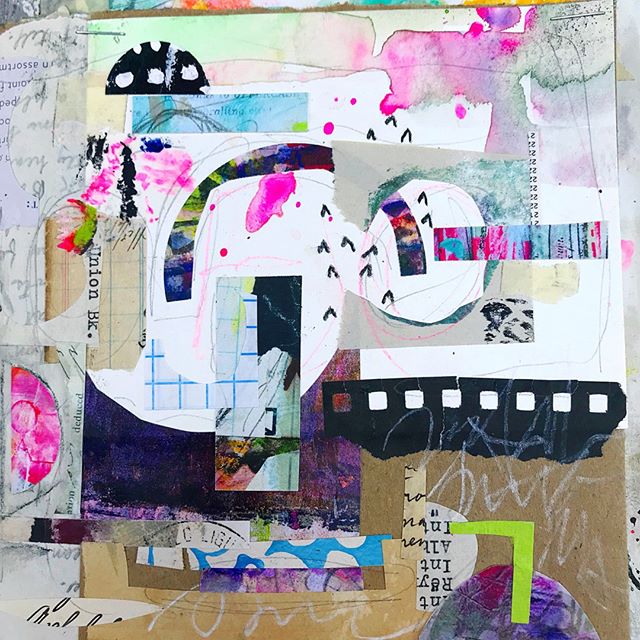 ---