Ignore All Advice, Painting With Becca Bastian Lee
INTRODUCING BECCA BASTIAN LEE OF @BECCABASTIANLEE

Becca Bastian Lee is a Baltimore, Maryland based painter, photographer and creator and she doesn't follow the rules, in art or life! She lets her intuition guide her as she creates ethereal abstract paintings, a beautiful style she has developed for herself. She is obsessed with discovering the beauty in everything around her.  When looking at the natural world she sees the deeper colors that aren't "really" there; the shapes and patterns that form when a person stares just long enough.
Becca believes that enjoying the process is far more important than getting caught up in the rules. "Have fun! You'll be happier and your art will be more interesting."
"My first piece of advice is this: Ignore all advice. In my experience, most interesting art gets made by people who don't know the rules and have no idea that certain things simply aren't done: so they do them. Transgress. Break things. Have too much fun."
-Neil Gaiman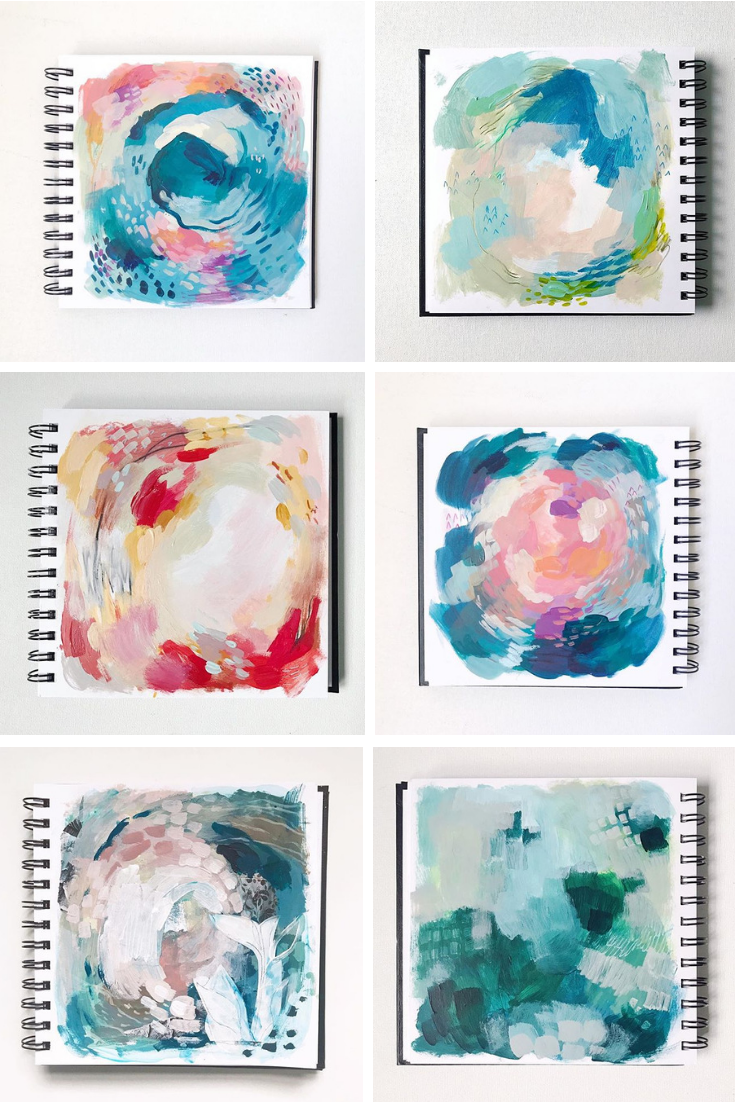 TAKE A LOOK AT BECCA'S PROCESS
Becca creates colorful, abstracted compositions influenced by the patterns in nature and the world around us - those that are hidden by the mundane objects we see at first glance. She takes the beauty that she perceives and transforms it into tangible works of art that others can see and appreciate.
Becca has a dedicated art journal practice that helps her record her ideas and influences of the natural world in her artwork. Keeping track of color palettes, mark making, new techniques and a whole lot of practice has really helped her style evolve from illustration into the authentic abstract form it's now become. Her sketchbook practice has been integral in her journey.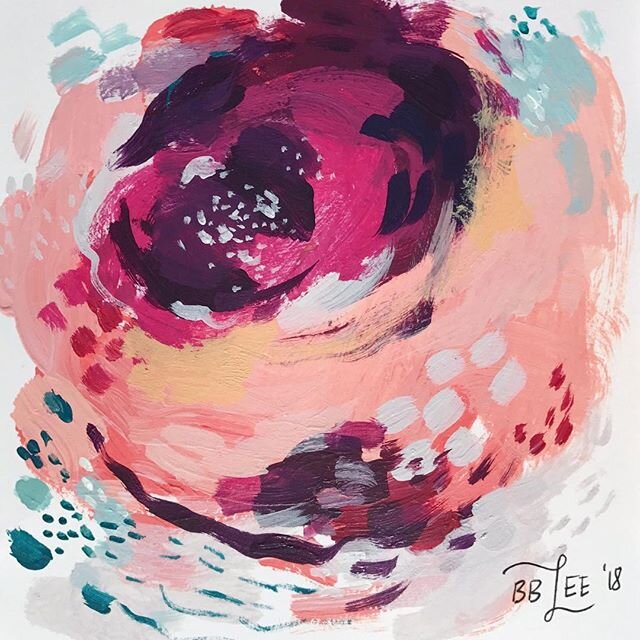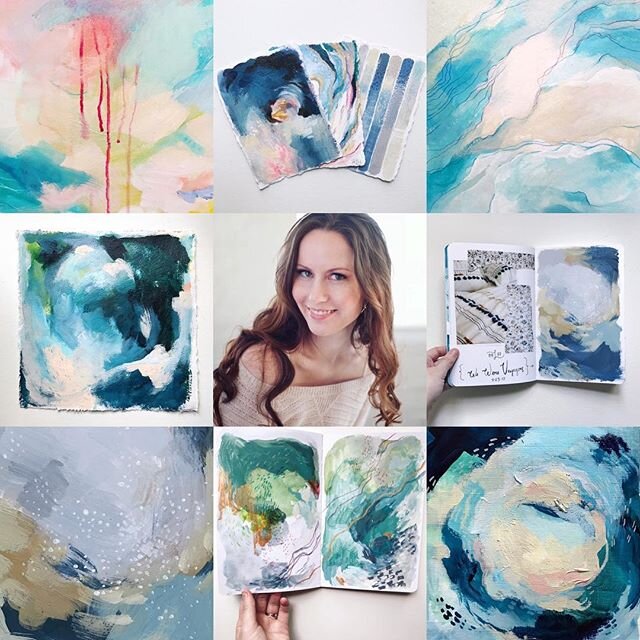 A FEW FUN THINGS YOU SHOULD KNOW ABOUT BECCA BASTIAN LEE
There is no doubt that Becca is a huge nerd. She has always loved sci-fi and fantasy. When she was little she would hide behind the couch when Darth Vader came on the screen, but it didn't stop her from watching.

When the metro shut down, Becca and her father walked across all of Rome.

Much to her parent's chagrin, Becca swears like a sailor that stepped on a pile of Legos.

Becca only has four cats. She would have all of them if you let her.

Becca has a genetic disorder called Ehlers-Danlos syndrome and she would love for you to visit www.ehlers-danlos.com to learn more about it.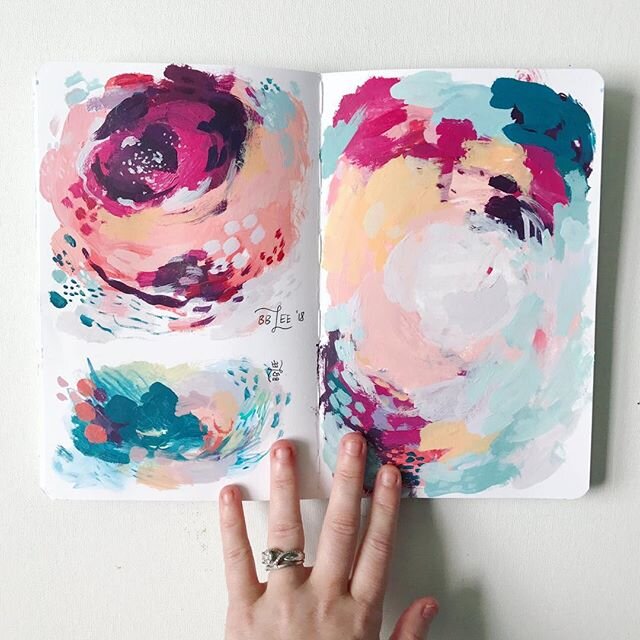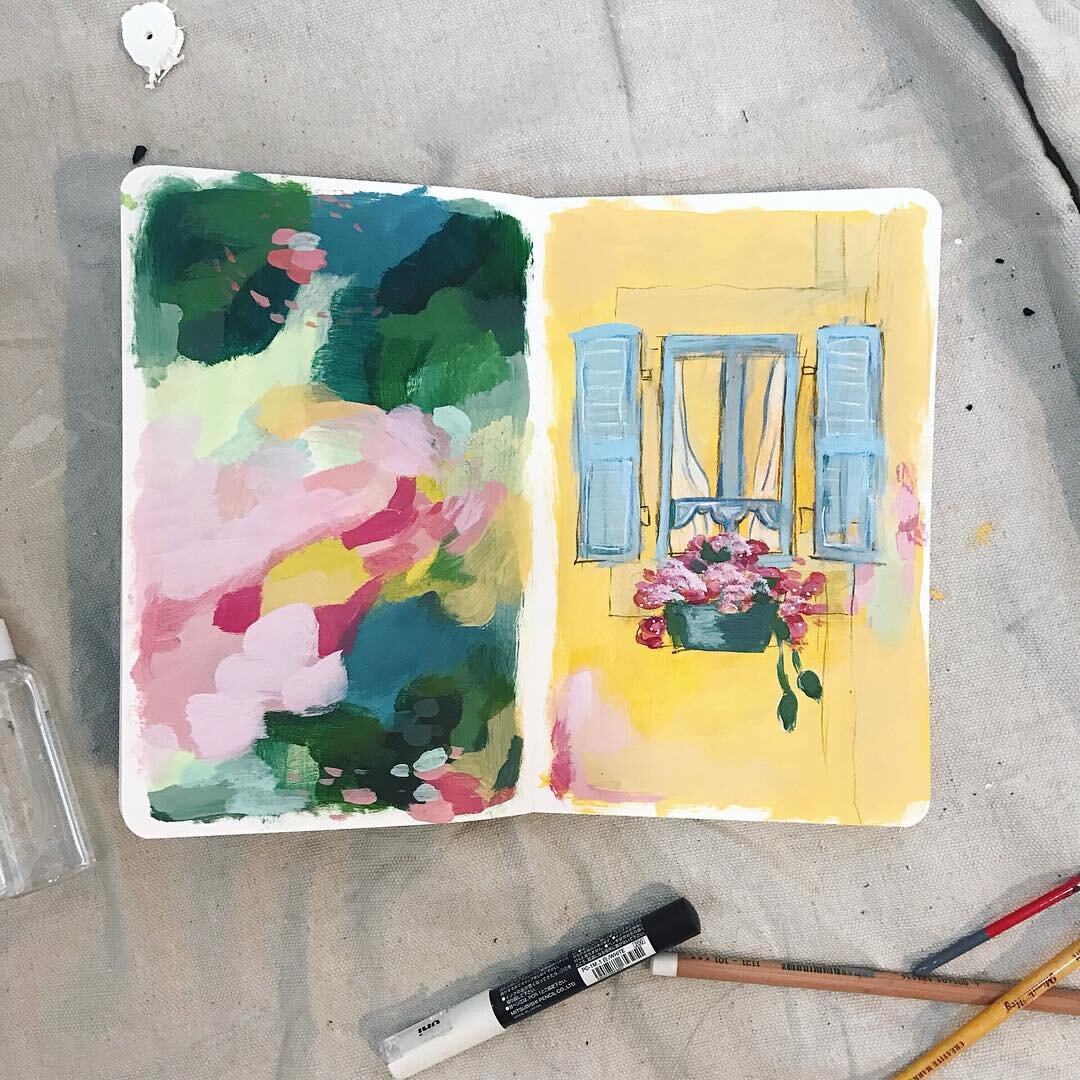 YOUR TURN: KEEP AN ART JOURNAL
What better way to keep a record of your progression, map out your ideas and try out new techniques. Art journaling is not a new concept, the masters had art journals filled with their ideas and practice. If you are not sure where to start on your path to living a creative life, then an art journal is a great place to begin. there are no rules, just play and exploration. The art journal is for YOU.
BECCA'S FAVORITE ART JOURNALING SUPPLIES:
Liquitex Acrylic Paint - Parchment