Listen to Your Intuition, Painting with Carolyn Mackin
INTRODUCING CAROLYN MACKIN OF @CAROLYNMACKIN
Carolyn Mackin is an intuitive artist living in Wellesley, Massachusetts just outside of Boston. She is drawn to cities filled with possibilities. The vibrant energy, white lights, patterns, and energy are all a wellspring from which she derives insight to guide her in her intuitive process of painting layer after layer of life and experience. The surrender to painting feels much like yoga or meditation practice to Carolyn.
"The intuitive mind is a sacred gift and the rational mind is a faithful servant. We have created a society that honors the servant and has forgotten the gift."
-Albert Einstein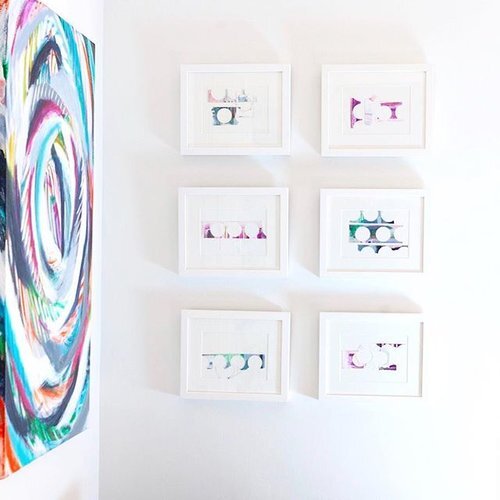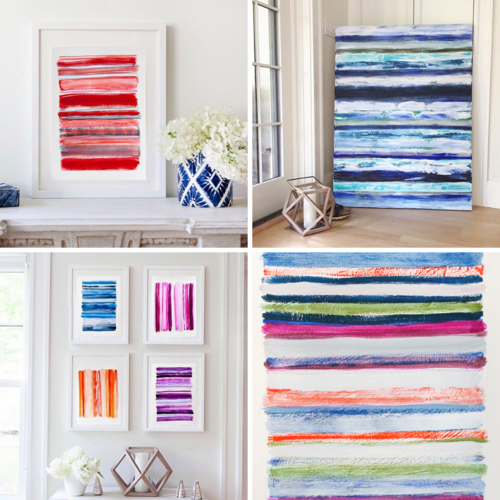 TAKE A LOOK AT CAROLYN'S PROCESS
Carolyn's artwork is about embracing and celebrating life and living with intention and passion. Her abstract, multi-layered paintings reflect her journey through life, which Carolyn sees as a fantastic adventure. Inspired by traveling, city life, white light, and intimate connections, she creates mixed media paintings through an intuitive process of layering acrylic and oil paint, oil pastels, paint pens, graphite, and paper. When she paints, she often enters a meditative state that allows her to open her mind and create from a place of curiosity.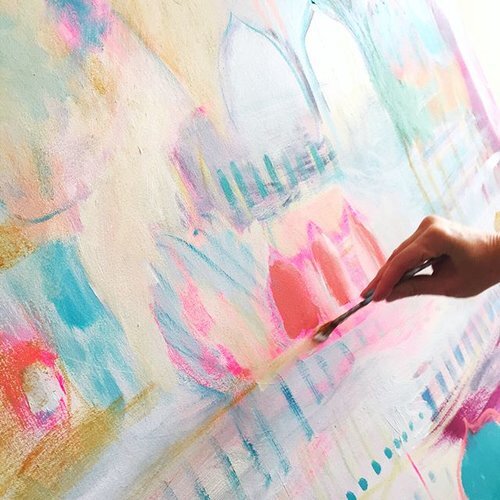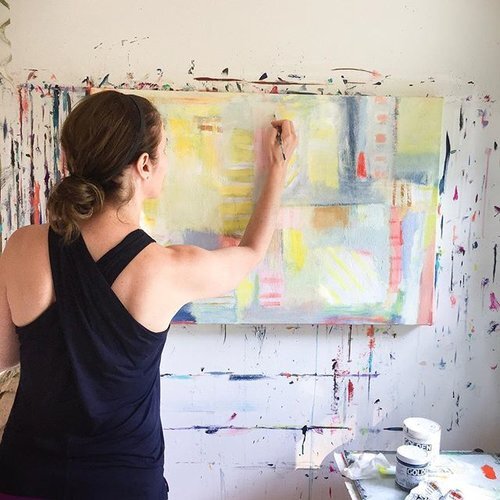 A FEW FUN THINGS YOU SHOULD KNOW ABOUT CAROLYN MACKIN
1. Carolyn has a BFA and MFA in photography, and even though she's a painter now, she takes more pictures for social media and her website than she did when she called herself a fine art photographer.
2. In 2001 Carolyn quit her job at a very cool photography studio doing digital imaging to travel the South Pacific for 3 months with her best friend from childhood.
3. Carolyn lived in San Francisco for 11 years after college, and still feels that city in her soul.
4. She has had a regular yoga practice since 1998, and in recent years has added daily meditation.
5. Just what every woman wishes to hear - Carolyn loves being in her 40s! She absolutely loves her life with her husband and two boys living in their circa 1898 home just outside of Boston.
YOU CAN FIND OUT MORE ABOUT CAROLYN MACKIN ON HER WEBSITE: WWW.CAROLYNMACKIN.COM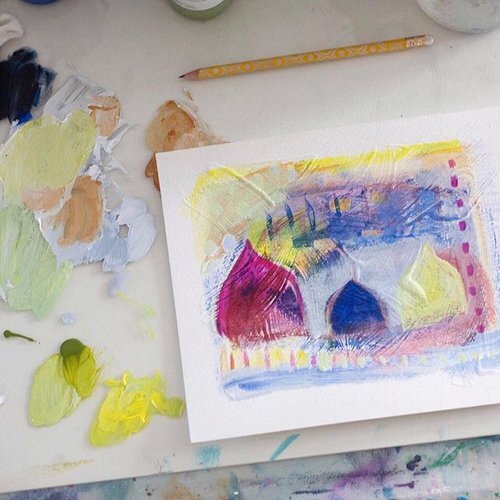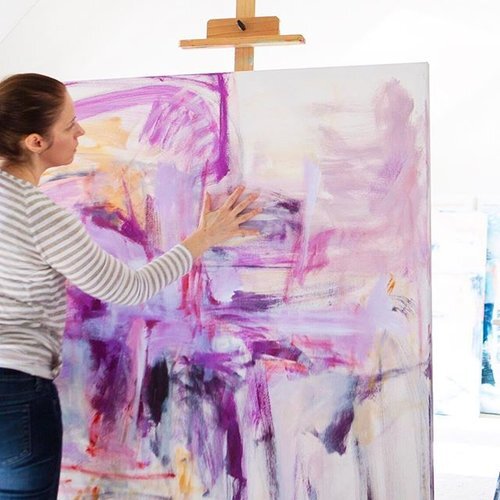 YOUR TURN: ENGAGE YOUR HEART
Here are Carolyn's tips for tuning into your own intuition:
Stop asking other people what you should do with your life and learn to trust your own gut.

Start painting without a plan. Keep painting until you love the painting.

Do any physical activity that gets you breathing deeply. I love yoga for this and o􀅌en start my

day with it.

Check out Jess Lively's website and classes about intuition.

Meditate. Try the Insight Timer app or Oprah and Deepak's 21 Day Meditation series.

Listen to Abraham Hicks' book on Audible called 'The Law of Attraction'

Listen to music while you paint. Try yogic chanting music.

Connect with nature. Walking around town and gazing at the night sky can be very inspiring.

Listen to podcasts while you paint. A couple of her recommendations are 'The Lively Show' and 'One Woman Tribe'.

Follow your impulses towards what feels like the best feeling action in each moment.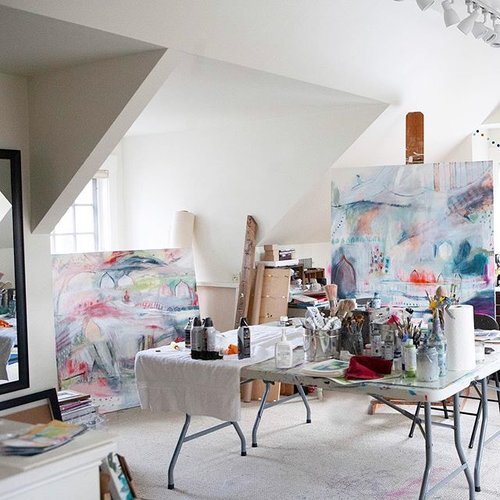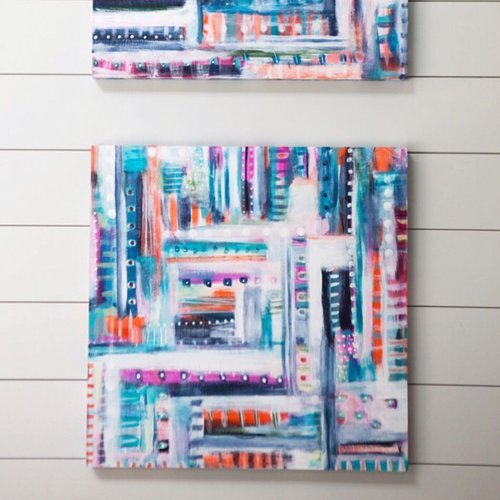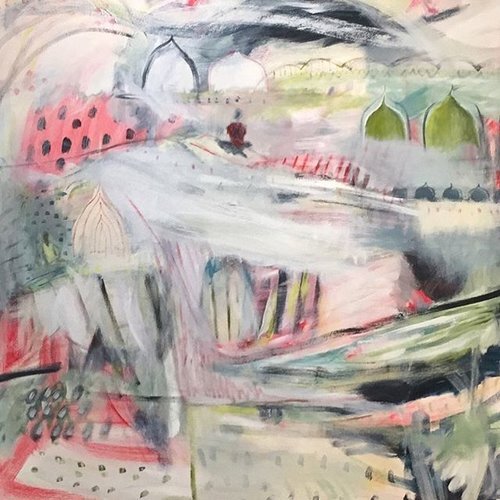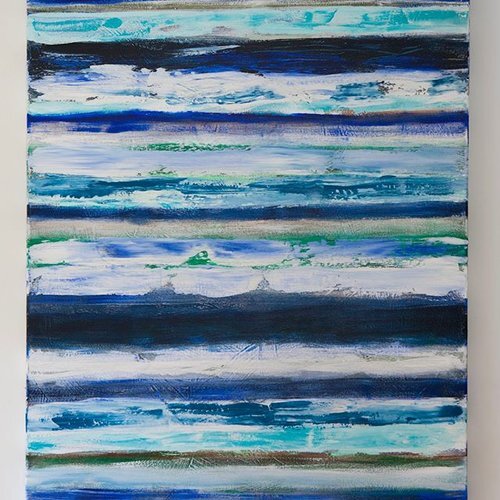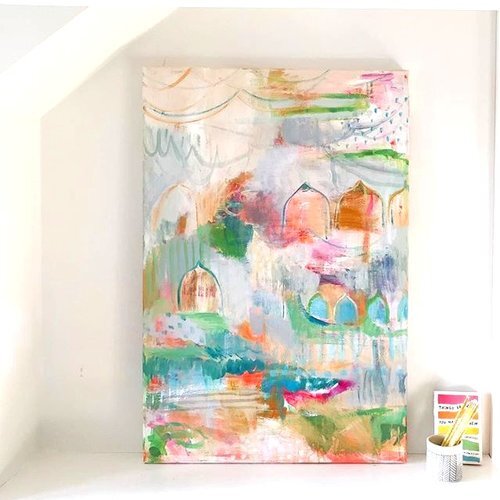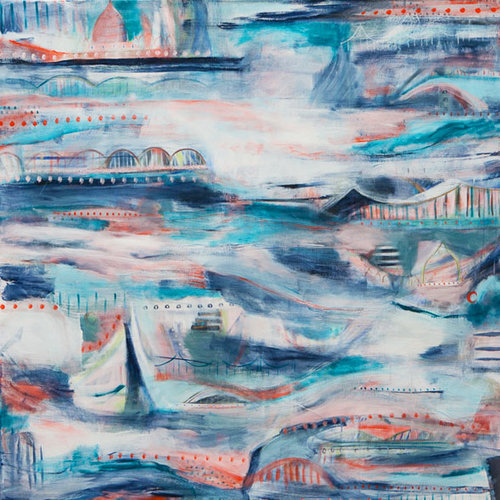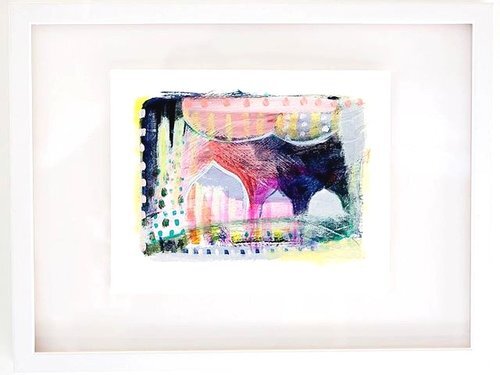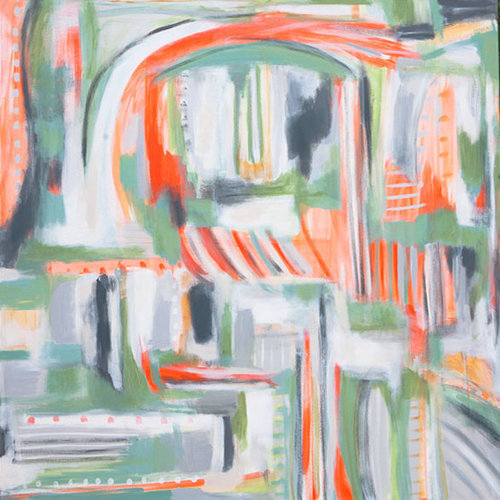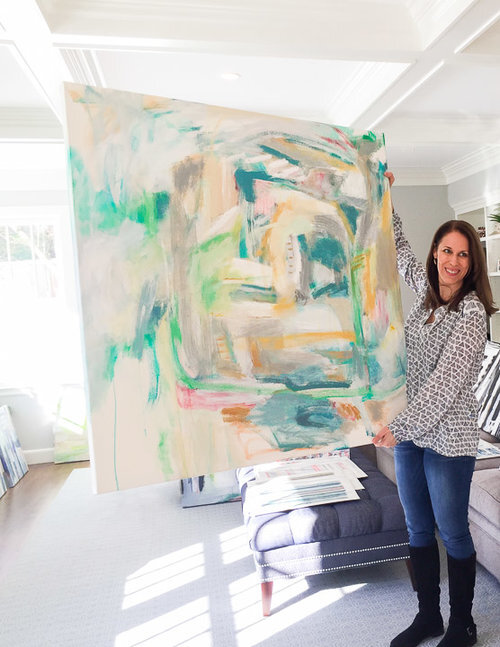 ---