Color Crush Creative-Work Towards the Next Thing, Painting with Melissa Doty
Melissa has had pen in hand as a near-constant doodler for over 40 years now, but it wasn't until 2016 that she began to draw or paint - most days - with intention. .She is self-taught and currently spends each day in her basement studio making up for lost time. The majority of Mel's work is watercolor and acryla gouache, but she wants to try it all! At the moment, she is working on bold, graphicky florals and geometric patterns, with the occasional West Virginia landscape for good measure.
"I think art is a practice. I'm not working toward any sort of level of mastery, I'm just working toward the next thing…I don't even know what the next thing is! You just keep building on the things you do, and it takes you somewhere."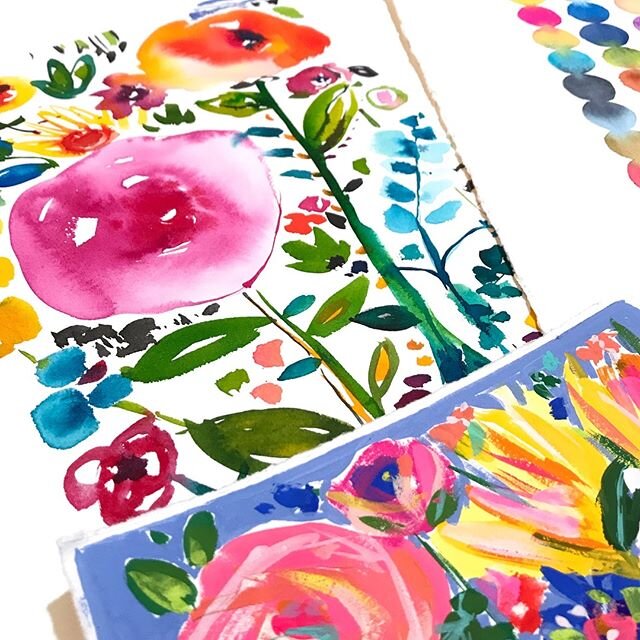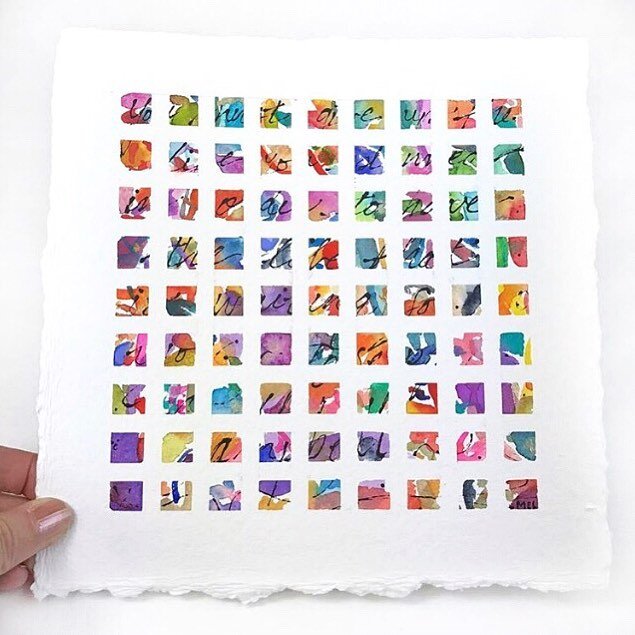 TAKE A LOOK AT MELISSA'S PROCESS
WORK TOWARDS THE NEXT THING. Melissa wants to know if it's cliché to say that she's always dreamed of being an artist? Maybe, but that's her story. Fear of failure held her back. But then she discovered watercolors. She was immediately hooked by their finicky magic and could not put the paintbrush down. Now Melissa tries to create something every day. There is not a plan for mastery, only a plan to keep working toward the next thing, whatever the next thing may be. The process of being creative every day and building on what you have already done one thing at a time as it all builds upon itself. This leads you in directions unimaginable from that first day when you picked up the brush to paint, but for Melissa it's living a genuine, creative life through art that really matters.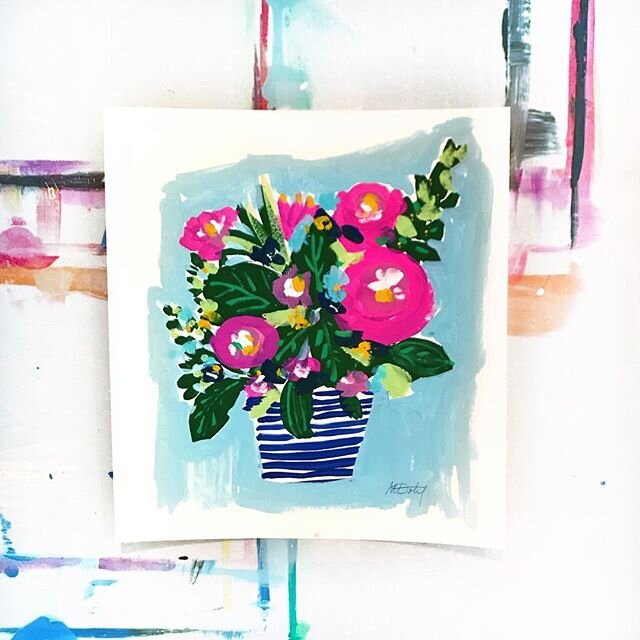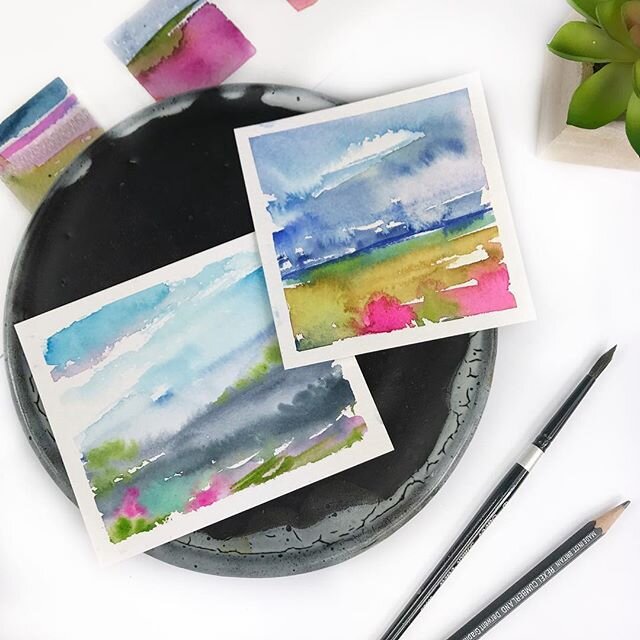 A FEW FUN THINGS YOU SHOULD KNOW ABOUT MELISSA DOTY
Melissa wrecked a moped in France when she was 15, and on the same trip, had her wallet stolen on the Metro by gypsies. Undercover cops caught them, and she got to ride in a police car down the Champs-Elysees. The cops asked her out for dinner!

She likes to eat peanut M&Ms alphabetically by color name and saves the green ones for last to make wishes on.

Her second husband grew up on the same small street as her first husband and they all knew each other growing up. Fortunately they are all still friends. Her two younger sisters also married boys they knew growing up, and all their husbands lived within a mile radius of each other. 

For her wedding in 2011 Melissa got eyelash extensions and has had them ever since. Her lash tech has promised to come visit her on her deathbed.

Melissa has a real problem leaving things open - drawers, cabinet doors, pantry doors, toothpaste, shampoo bottles, lotion, etc. If it's something that can be closed, you can count on her to leave it open. Me too, Mel, me too…
YOU CAN FIND MORE ABOUT MELISSA ON HER WEBSITE: WWW.MELISSADOTY.COM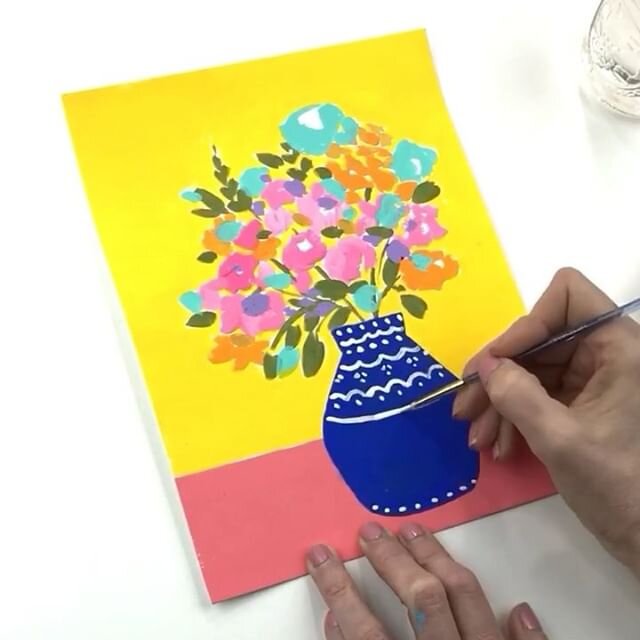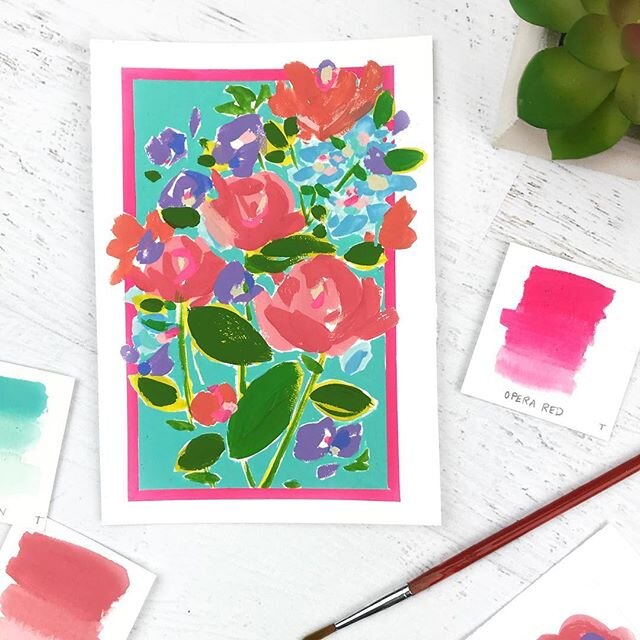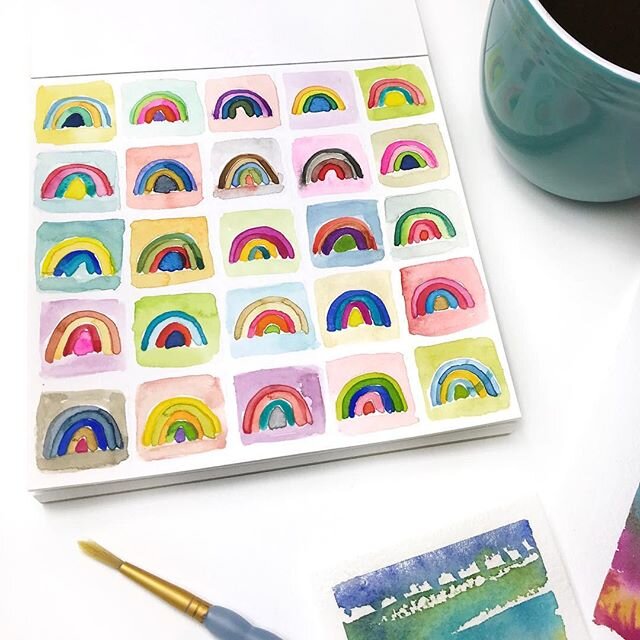 YOUR TURN: JOIN A SQUARE-A-THON WITH MEL!
Or pick up some watercolors and give it a try!
MORE OF MELISSA DOTY'S ARTWORK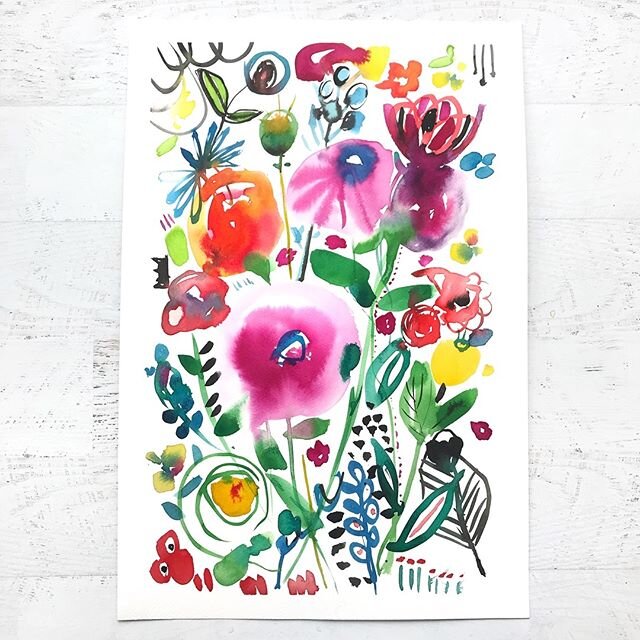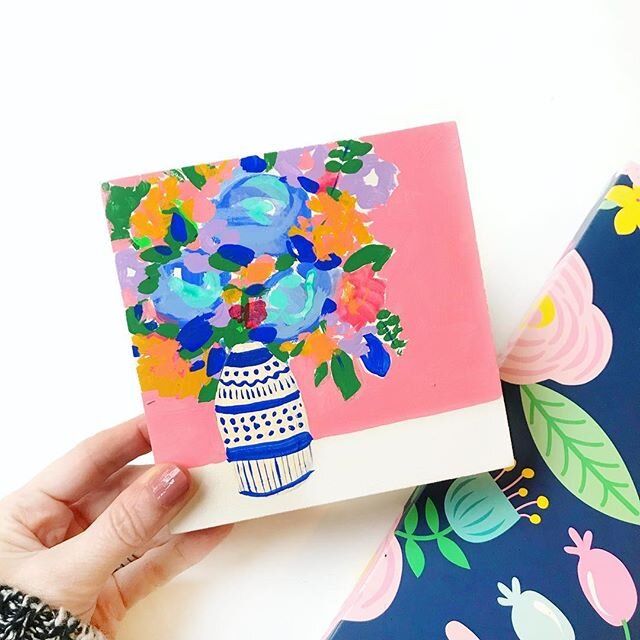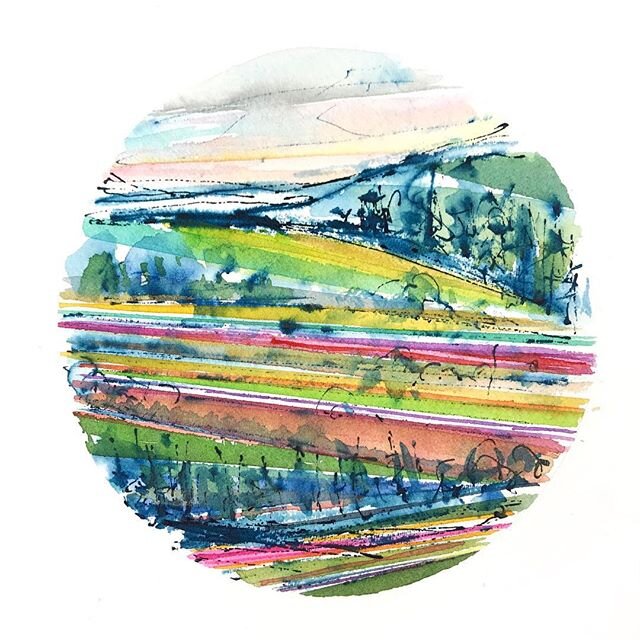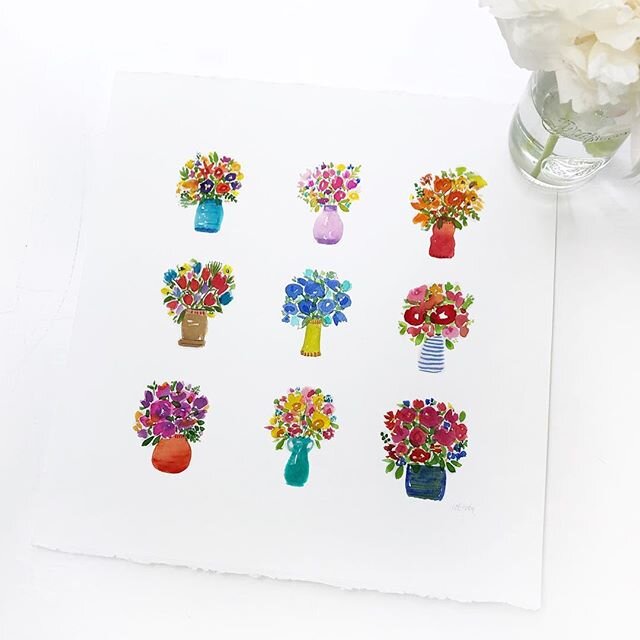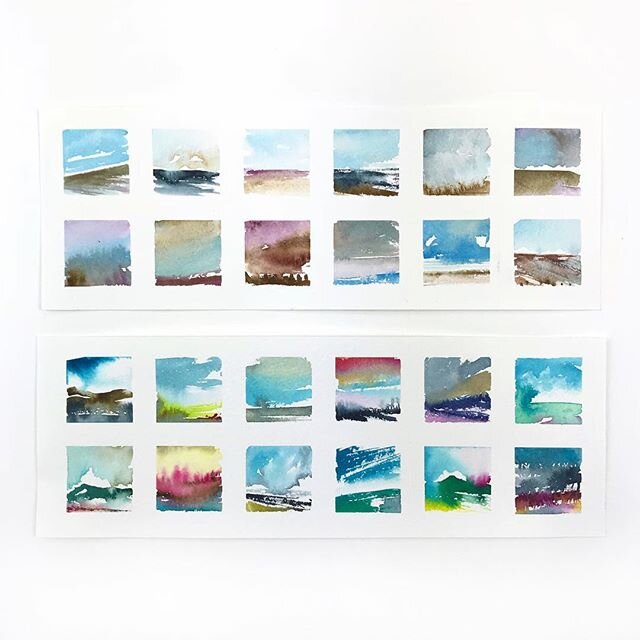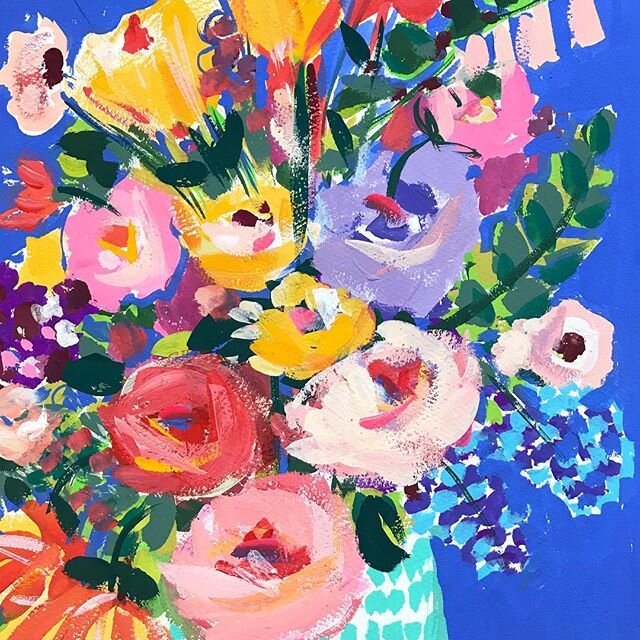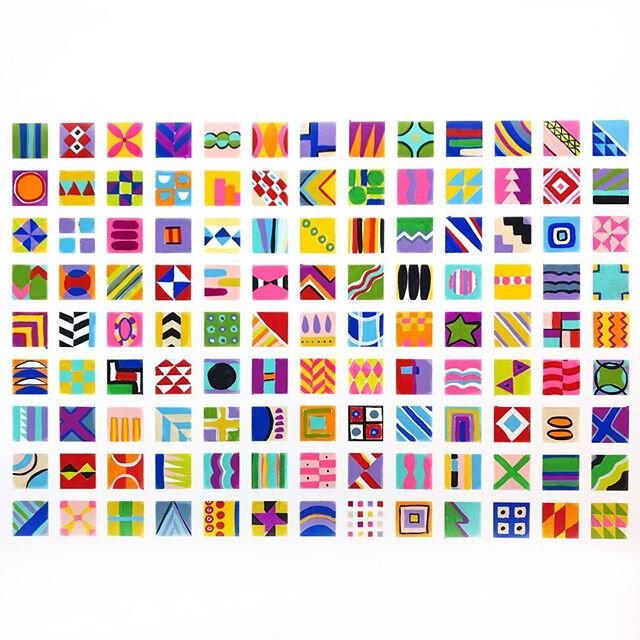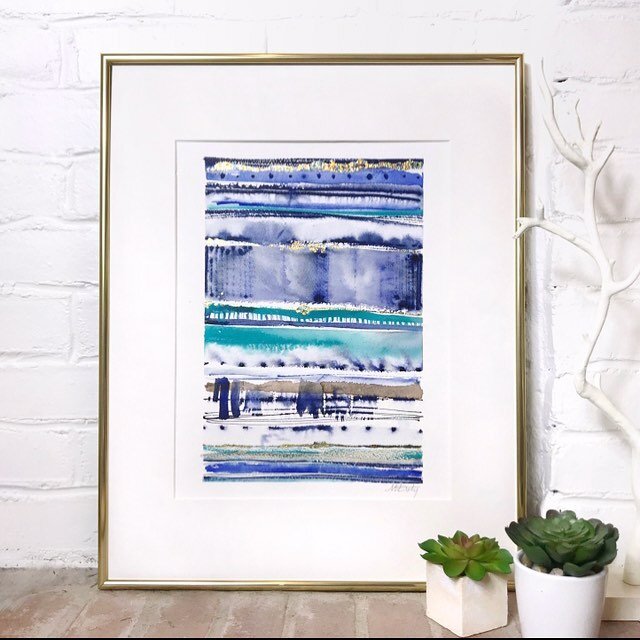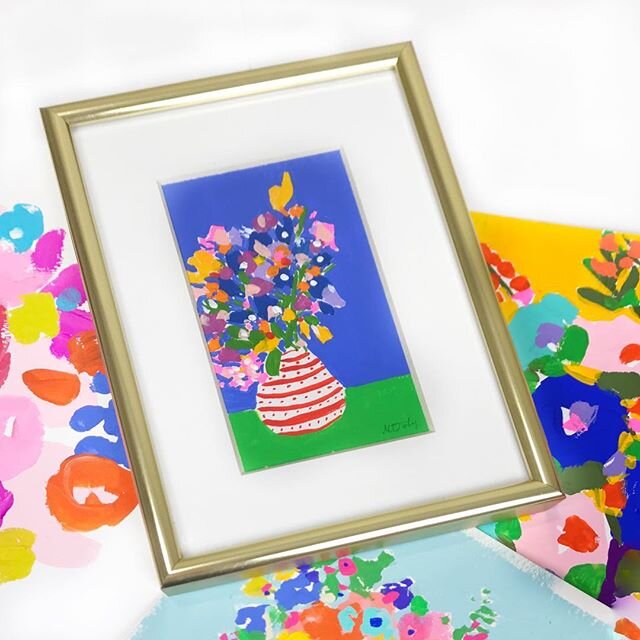 ---