Go After Your Dreams, Painting with Kerri Blackman McCabe
Kerri is an intuitive painter living just outside of Portland Oregon. As a young creative child, Kerri filled her days with all forms of art, but she got married young and had a large family. After spending decades raising and homeschooling children, Kerri realized that if she didn't give her art a voice she would deeply regret it. She went back to what she knew with tightly formed watercolor paintings until one day she came across Jesse Reno on YouTube and his intuitive process blew her creative process wide open.
"You think what you want is a beautiful picture, but what you really want is a beautiful experience."
-Jesse Reno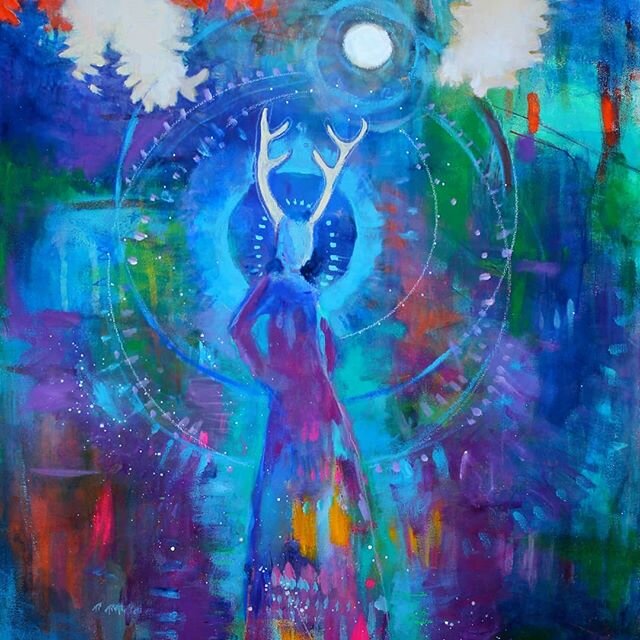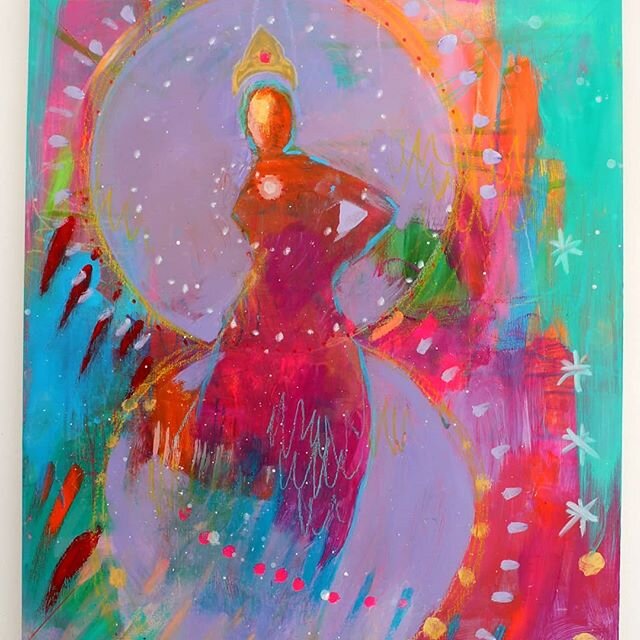 TAKE A LOOK AT KERRI'S PROCESS:
When Kerri switched to acrylics, she learned how to communicate with the canvas, rather than coming at it with a preconceived idea that she needs to impose upon it. It is a process she says she is still working on as she tries to detach herself from the judging part of her mind. Kerri works in many layers of transparent paint and mark making before defining her final shapes and pulling out the images she see in her work. She is still surprised by what she comes up with!
You can find Kerri (Blackman) McCabe's artwork on Daily Paintworks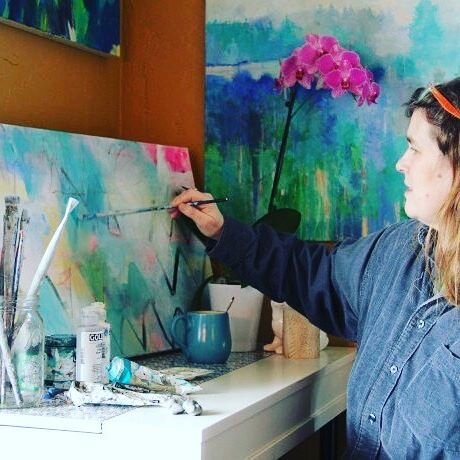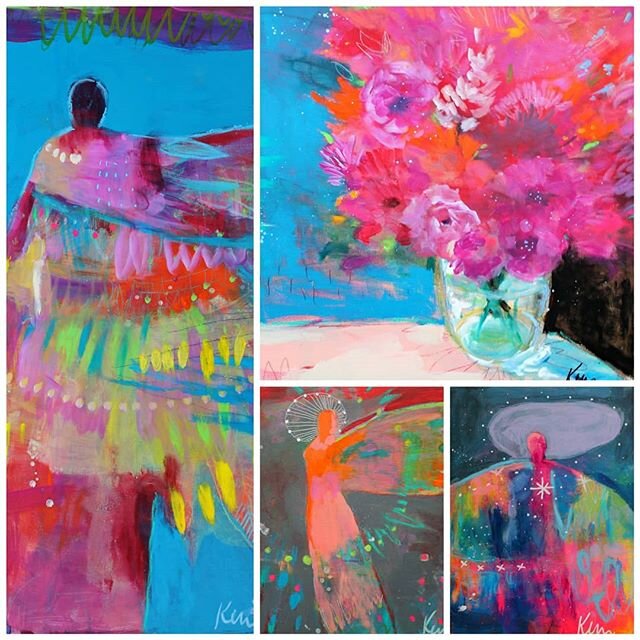 A FEW FUN THINGS YOU SHOULD KNOW ABOUT KERRI:
Kerri loves rainy, cloudy days which are abundant in Portland, OR where she lives.

When Kerri was a kid she was the one who loved to wear tie-dye. She says she's always been intense about color.

Kerri has ten children and one grand baby. It's a wonder she has had time to paint!

If Kerri could start her life all over, she would like to try being a drummer. She says they look like they have the most fun!

Kerri is not a diamond kinda gal. She would rather have turquoise any day.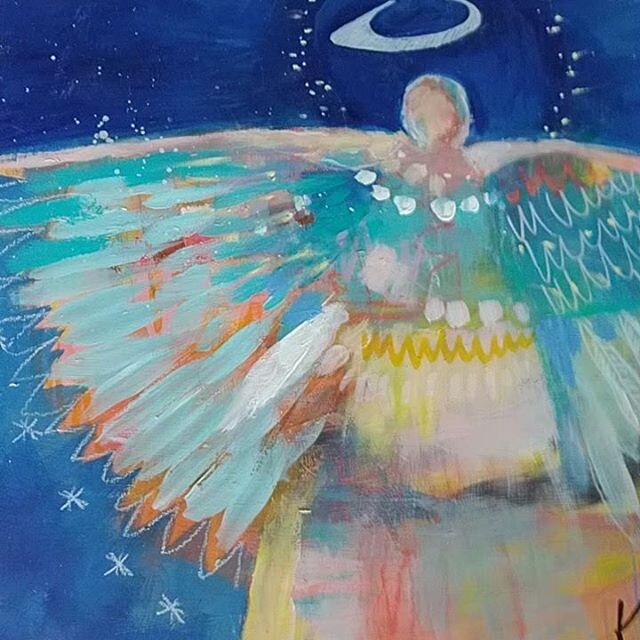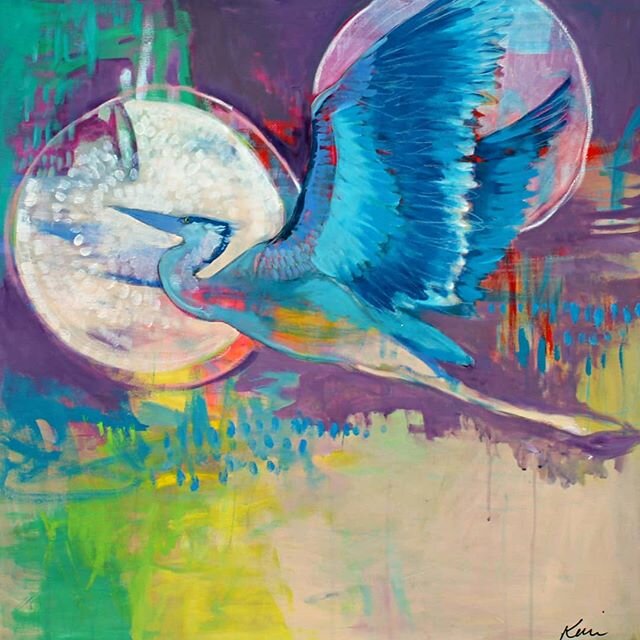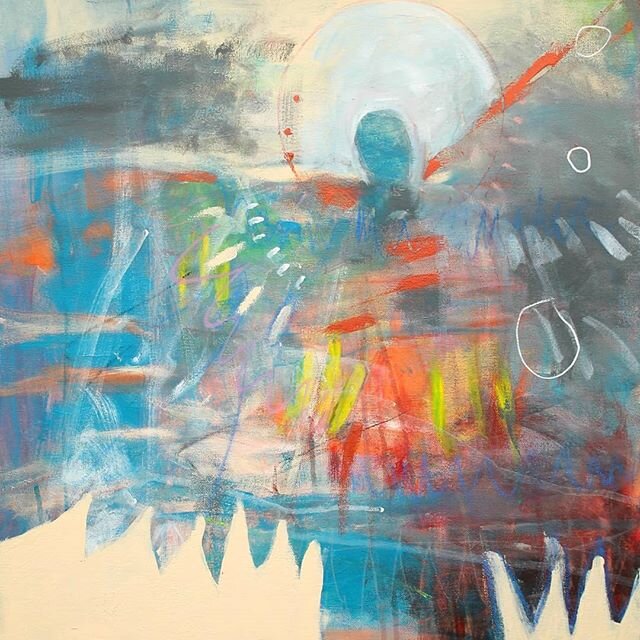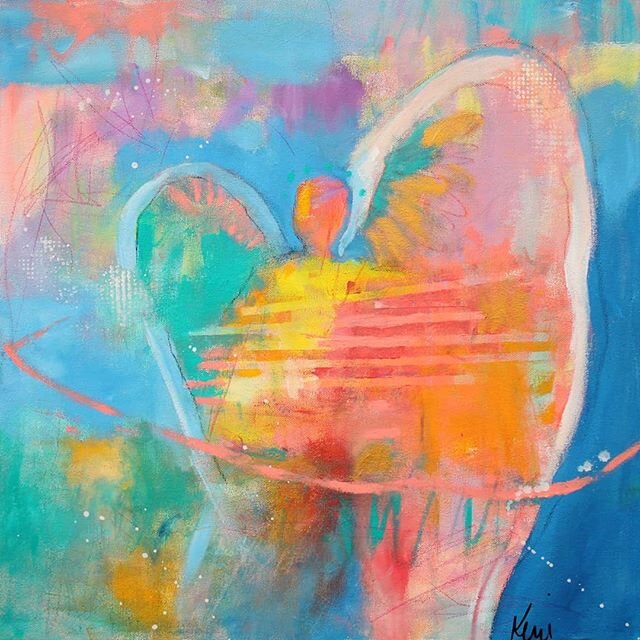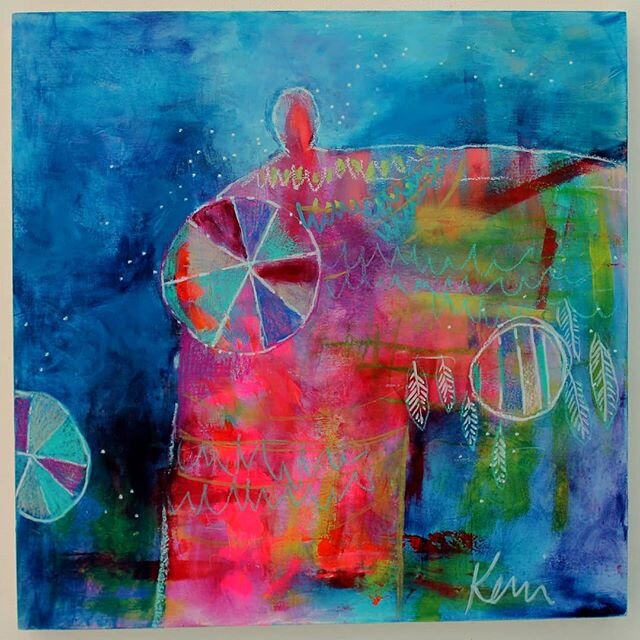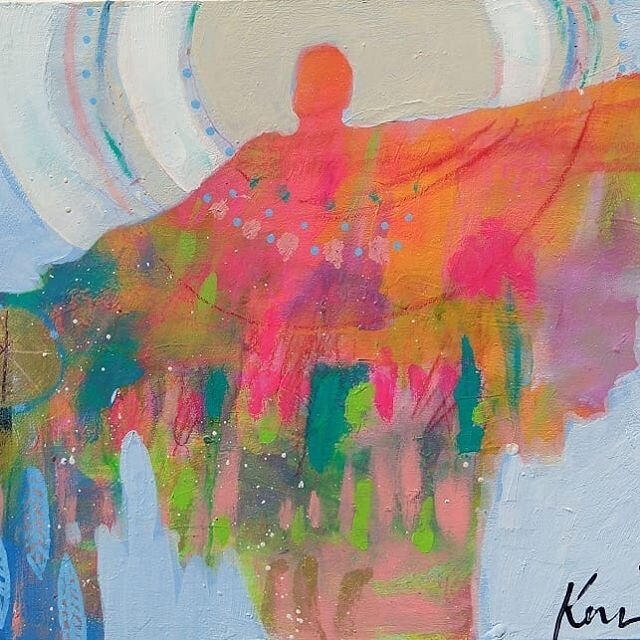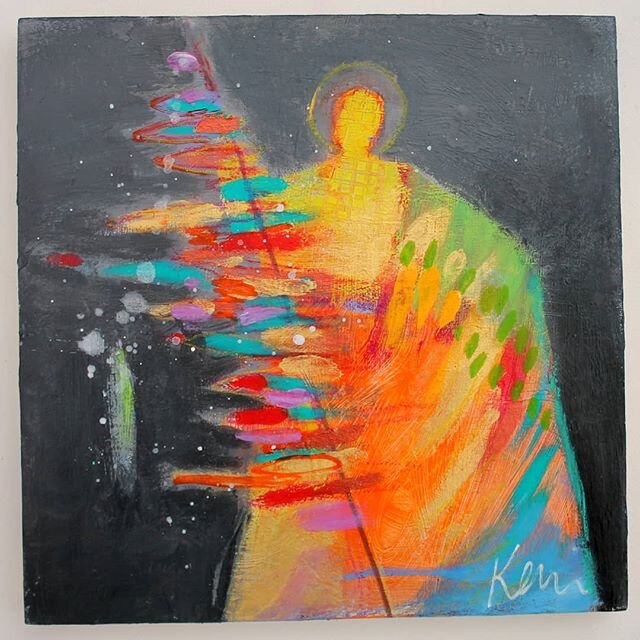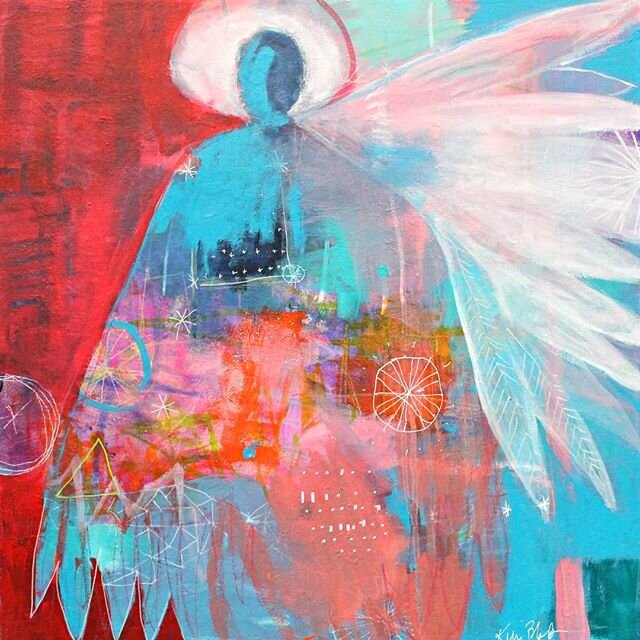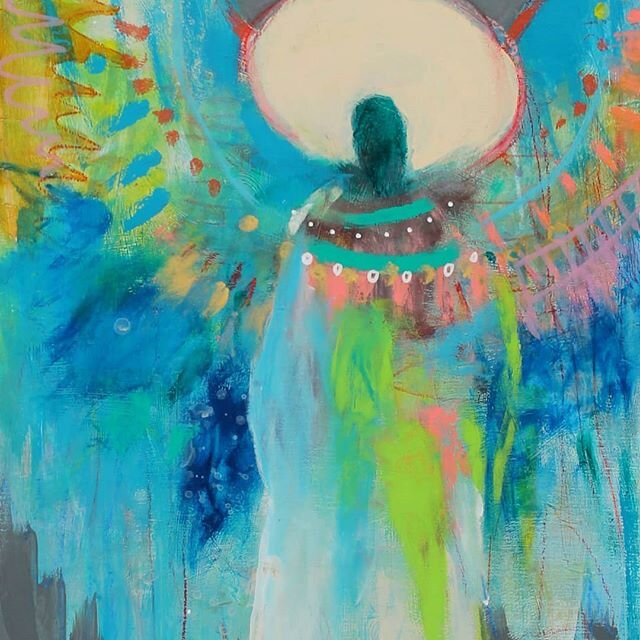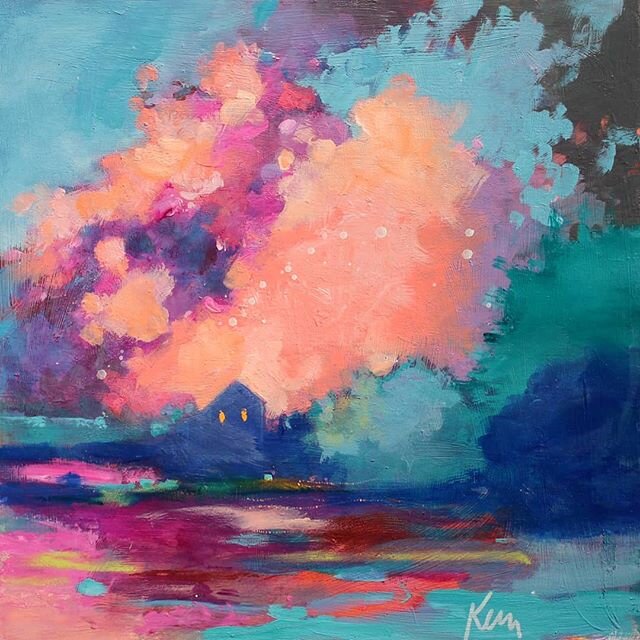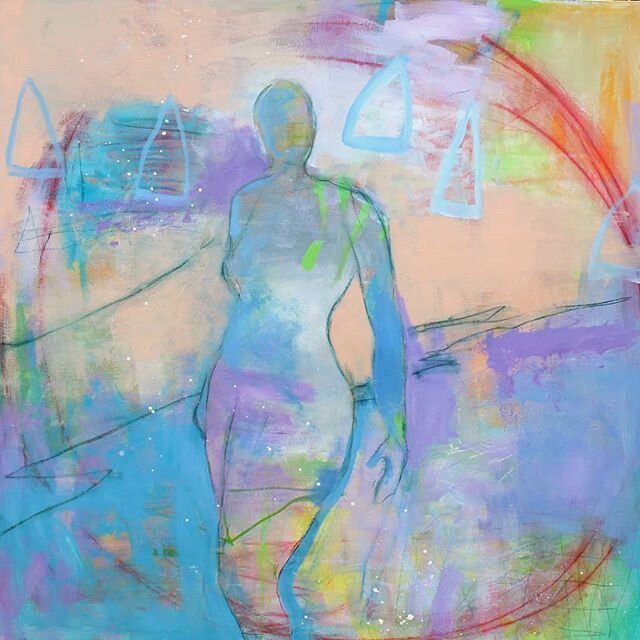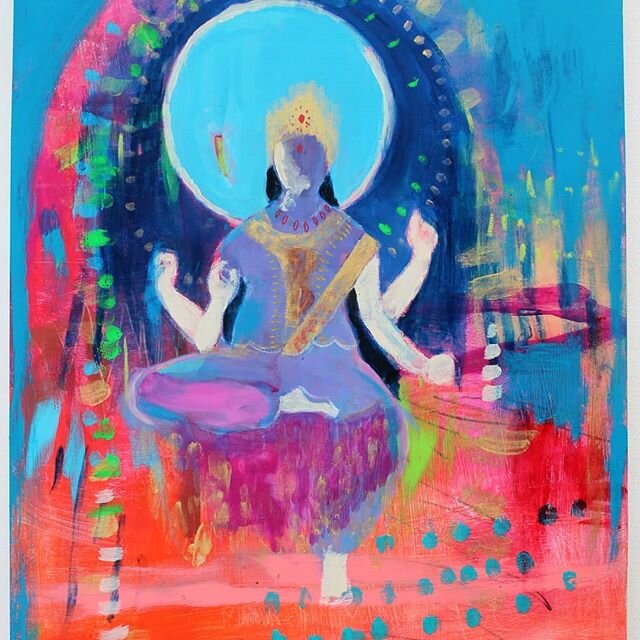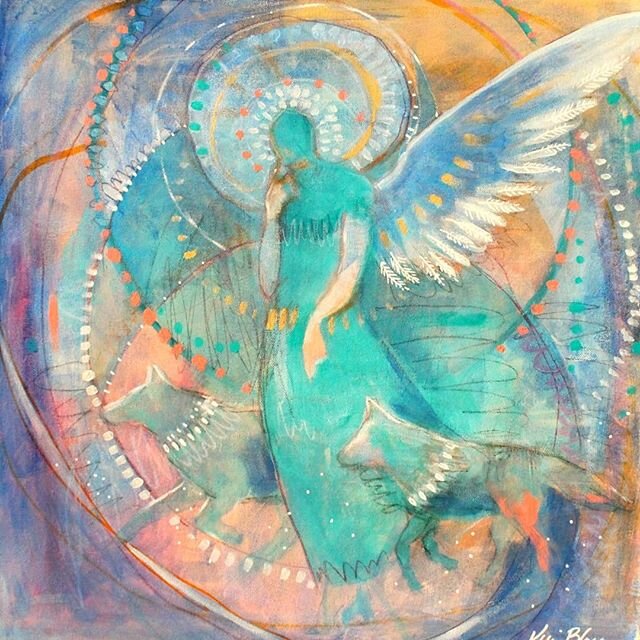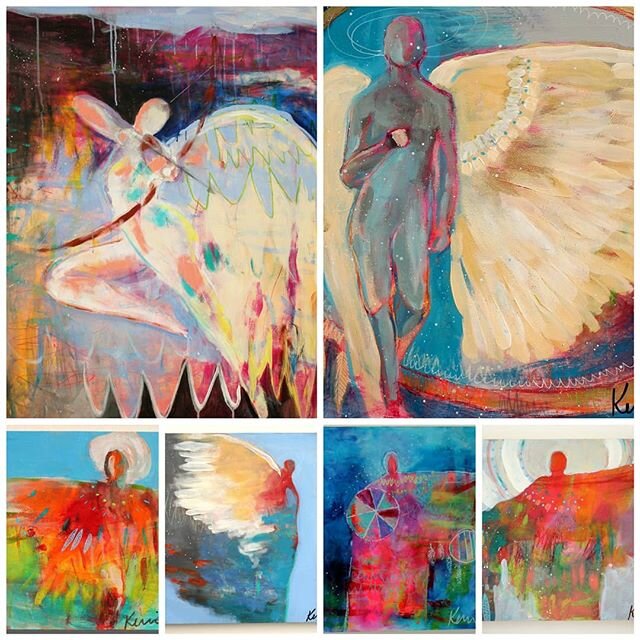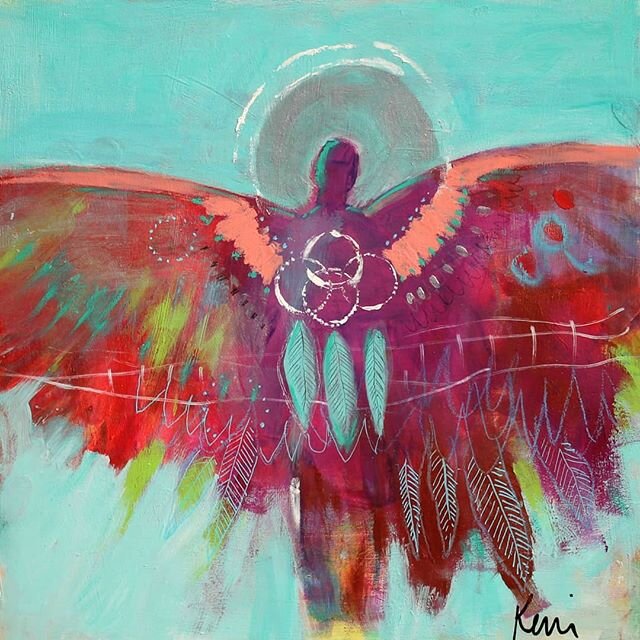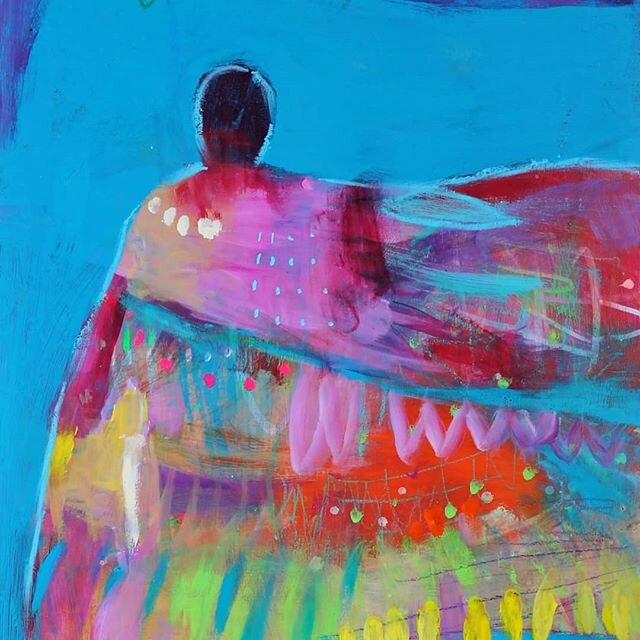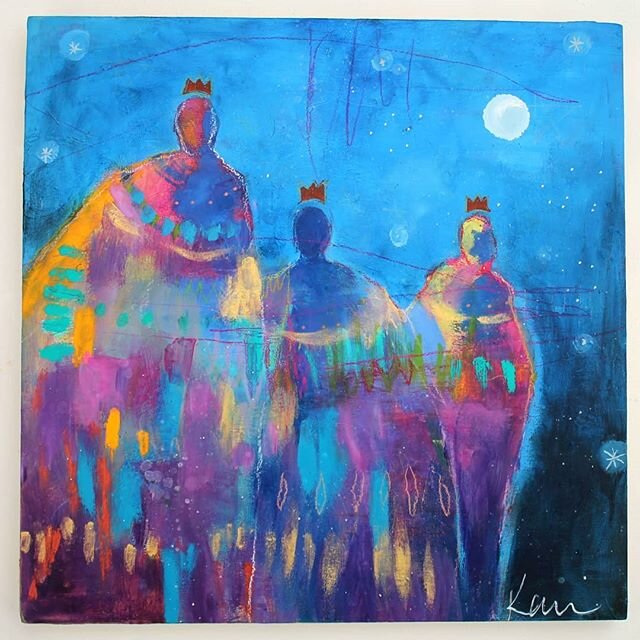 ---