Color Crush Creative Guest Artist: Connie Solera
My name is Connie Solera and I believe that art is a journey of the soul. An important facet of my own creative process has always been sharing with others. So for the last 20+ years I have poured my passion for art and creativity into teaching professionally, supporting the arts in various ways,  and pursuing my own dreams as an artist wholeheartedly.
I started my career by teaching in art museums, art organizations, summer camps, after school programs, intimate gatherings, as well as public, private, and parochial schools.  Basically anywhere I could find work.  But in 2010 I left a full time art teacher gig (with benefits, paid vacation, and my summers off) to devote myself fully to Dirty Footprints Studio — best damn decision I ever made!
At Dirty Footprints Studio I offer tools, mentoring, and sacred space for artists to dive deep and experience the transformative work of owning their creative gifts, discovering their greatness, and expressing their truth as an artist— all while sharing an honest peek into my own life as a heart guided artist, teacher, and creative entrepreneur.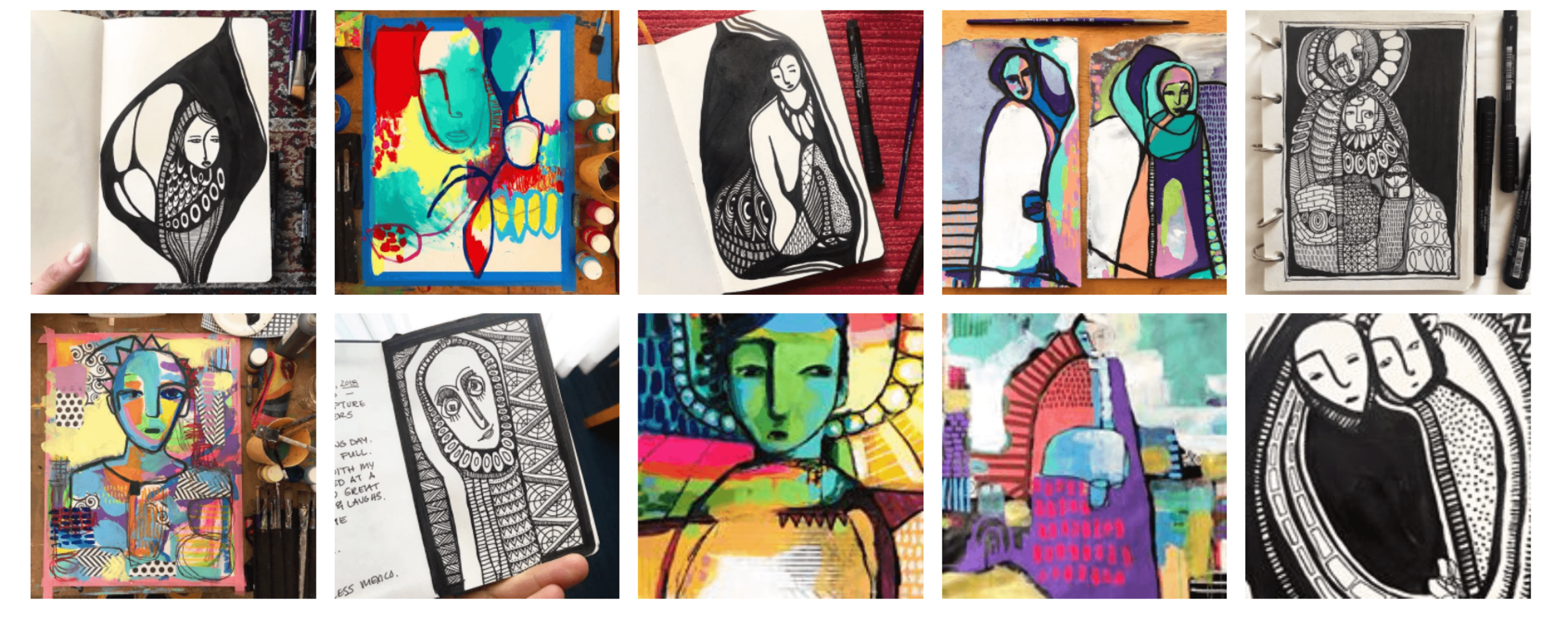 ---