Take a Peek - The Layered Page
If you have it - mix it, cut it, and paint it!
The Layered Page: A Miscellany of Mixed Media combined to make a beautiful handmade Art Journal.
So many artists have discovered their love for mixed media through my fun 5 lesson process that can be used over and over again to create art journals, base layers for paintings, and combined with techniques to make your next work of art. We run through and experience the whole process together of creating your pages, marking your pages, and you decide what's next for your journal. Layer upon layer of paint, paper, marks, and rich texture.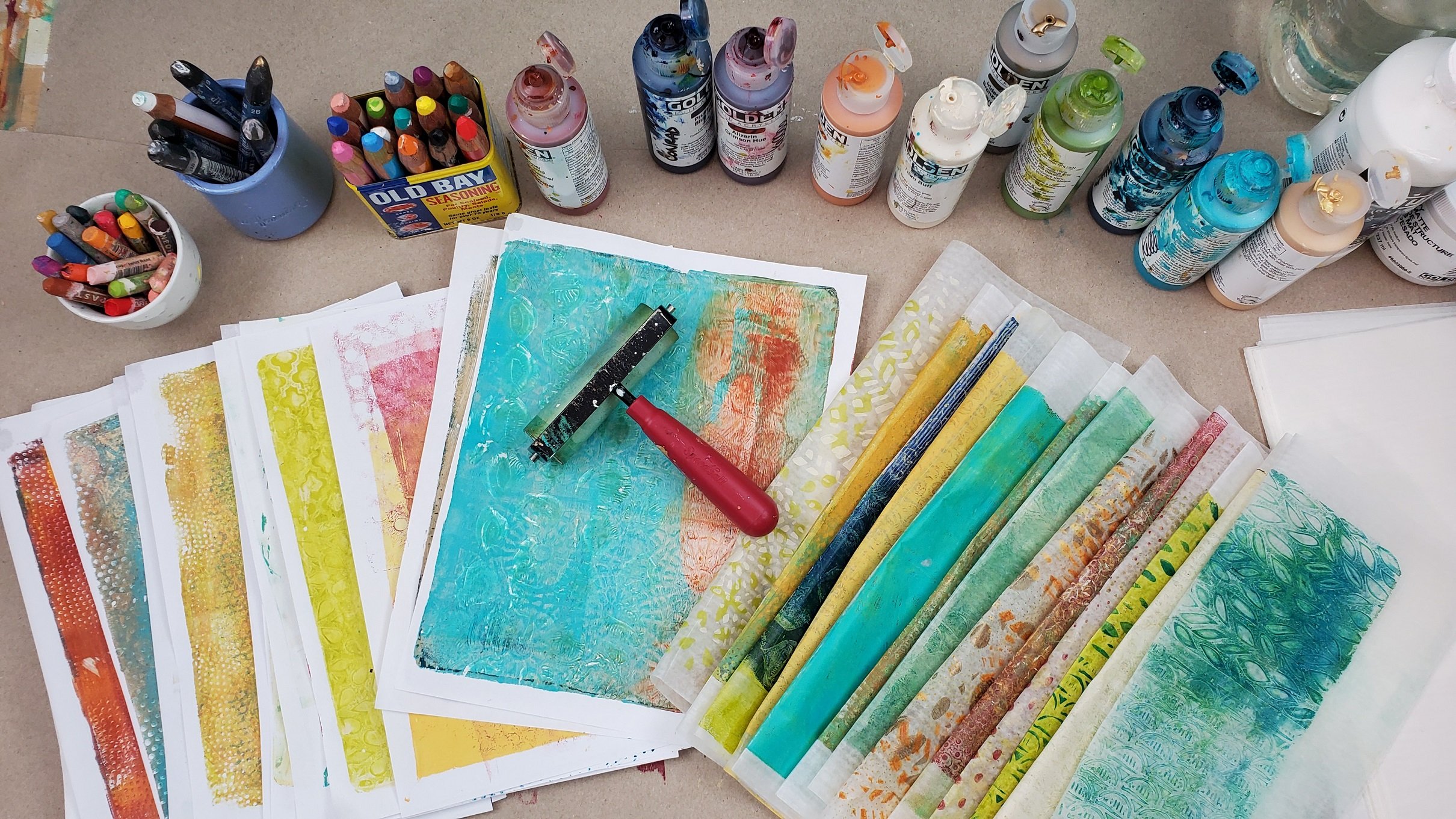 Supplies & Prep
Learn all about my favorite supplies, what you'll need and what you can substitute. Start the first layers of your pages with freeing mark-making techniques and lots of gesso to create a foundation. We're only getting started, but we're already having fun!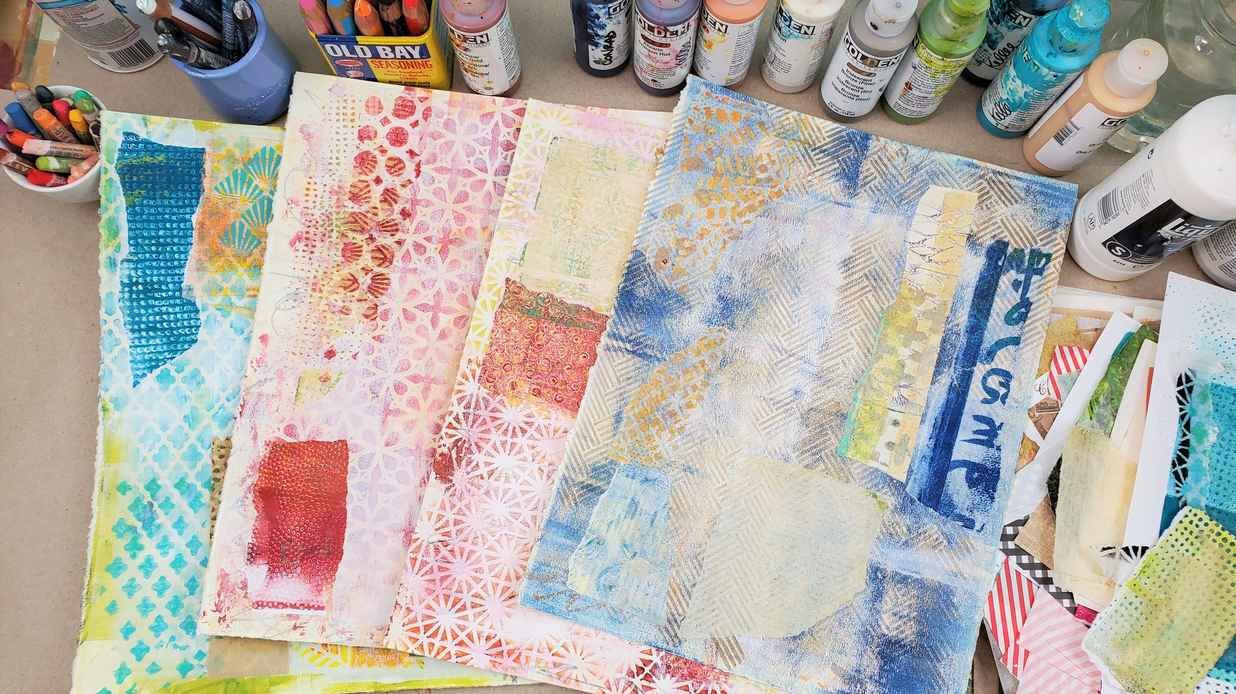 Making Paper
Layers mean also creating our own pattern paper with gel printing techniques. This fun and addictive method of mixed media will give you hours of enjoyment and before you know it, you'll have a unique collection of your own pages to use in your artwork!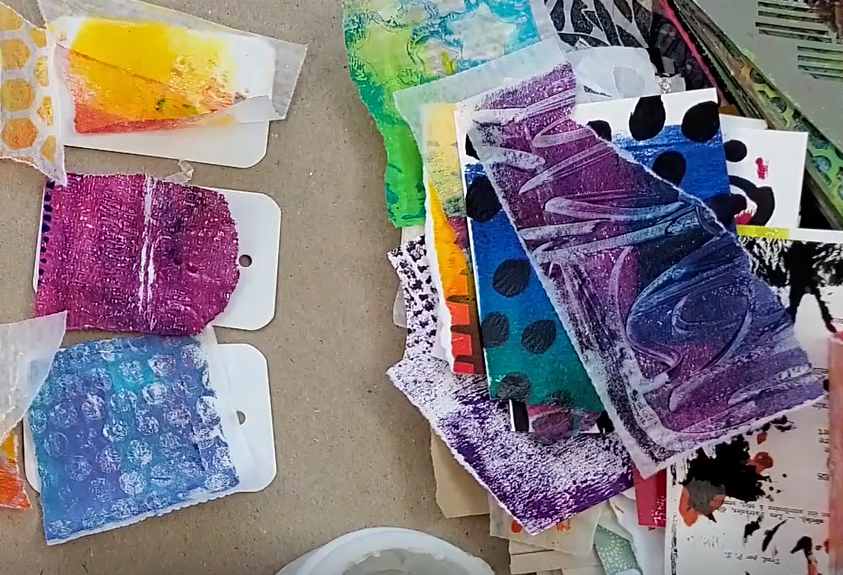 Collage Elements
To complete our layers we need to add some of our gel prints and pattern papers as collage elements in a pleasing composition. Learn some tricks to placing your collage elements and what works best to get them to stay down nicely. 
The techniques and methods you use to create all these layers are a perfect foundation to complete a painting or use in your next mixed media project. But in this course, we end up creating beautiful handmade art journals with simple binding techniques. You'll want to make dozens of these for yourself and your friends. 
What's amazing about this course is you can come back to it over and over again with a fresh approach every time and create layered pages in dozens of different ways.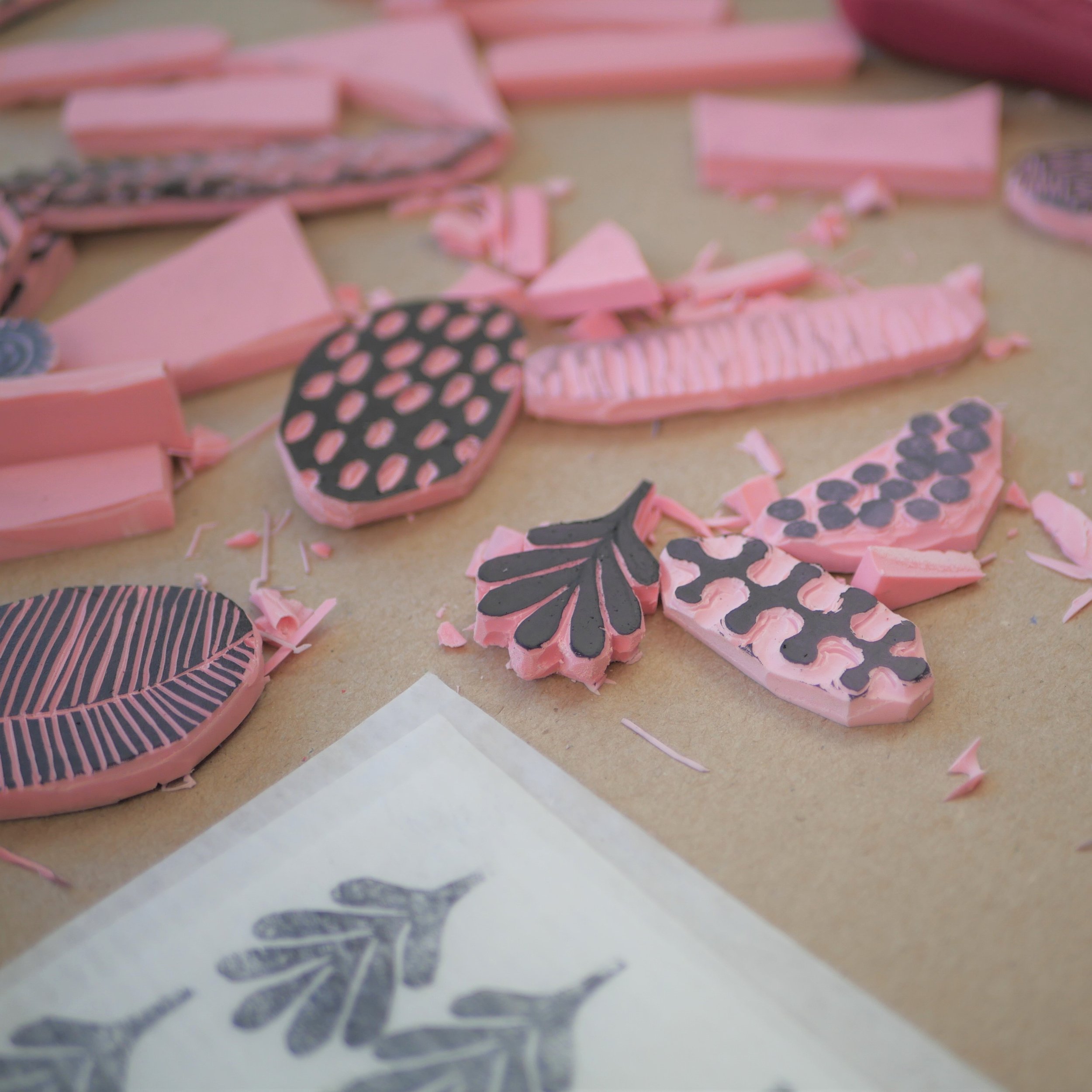 Stamp Carving Bonus
It doesn't get any more fun than being able to create your own designs to use in your own work. Not only do carved stamps come in handy for this project, but you'll find you want to use them on everything you make!
Let loose scribbling and making marks and don't forget to add texture with stencils, stamps, or anything that will leave an imprint.
Enjoy the process, and turn your results into a layered art journal. The perfect mix of play and experimentation for all levels of artists.