HOW DO I CANCEL MY SUBSCRIPTION?
You are in control of your own billing information. If you purchased a course, there is nothing to cancel as you only had your initial payment(s) and now the course is yours for as long as the online classroom exists.
If you are a member of the True Colors Art Program and wish to cancel: Please log into your Simplero account and go to your user profile to cancel your membership at anytime. If you use PayPal you make your payments, then you need to go into your PayPal account to cancel your subscription. Upon cancellation, you will still have access to the content for the remainder of the billing cycle, after that you will lose access to the program.
Please DO NOT email the True Colors team or Kellee Wynne Studios to cancel your account. You are in control of all your billing information. Thank you.
Here are the visual instructions for accessing your billing or canceling your subscription. 
1. Make sure you're logged into Simplero, then click your profile icon.  Next, click your account.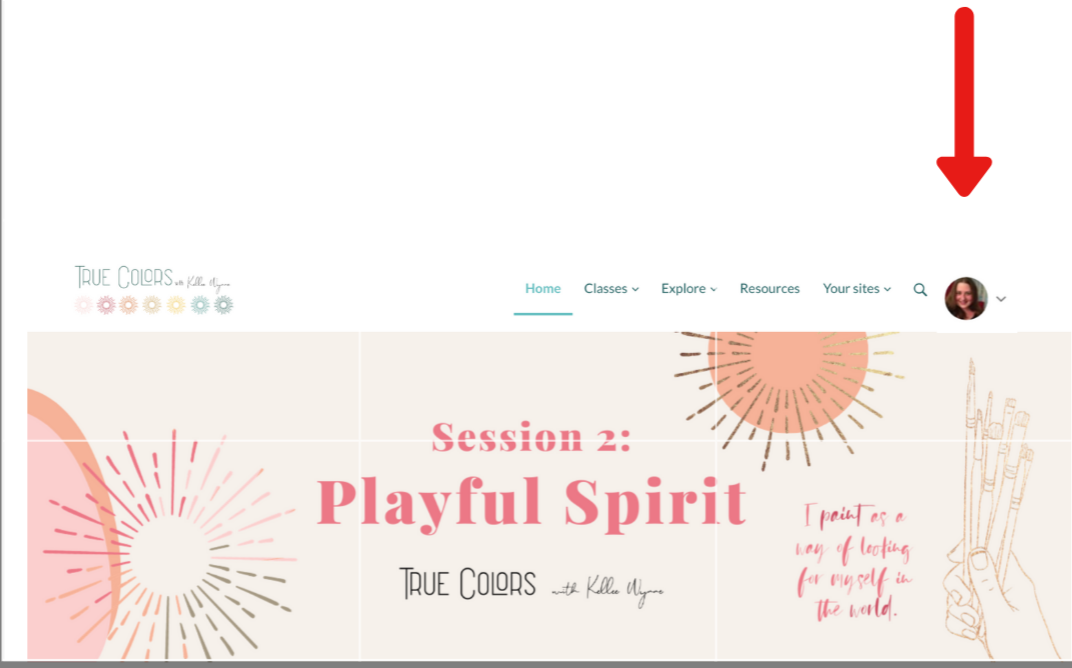 2. Next, click on Your Purchase History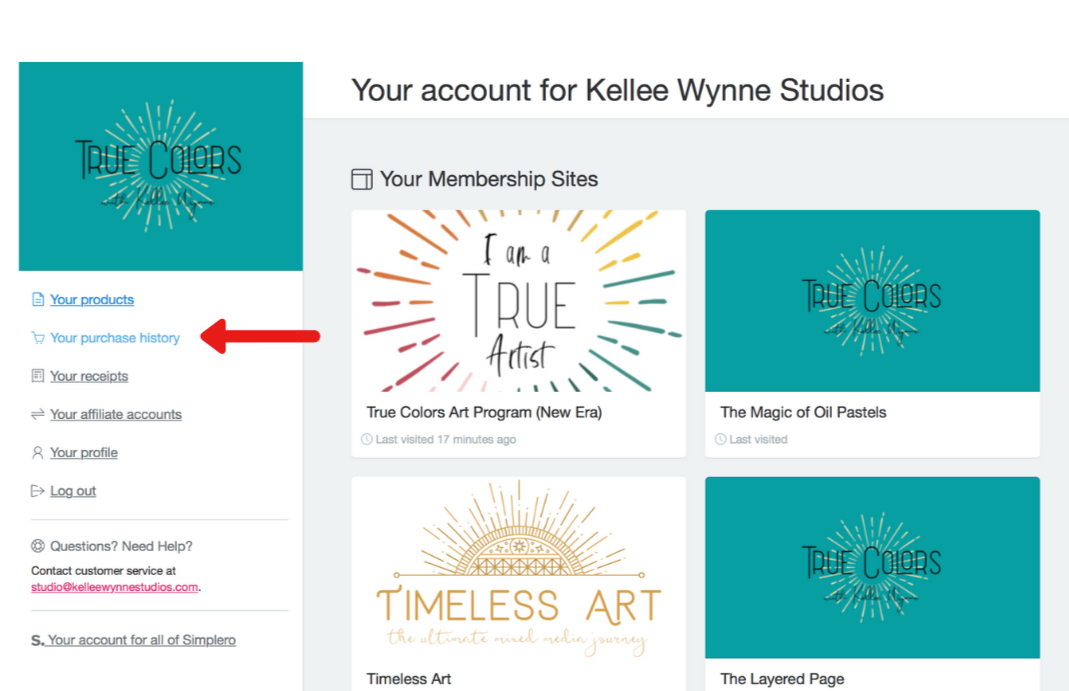 3. Next, click the green button to that says "renews."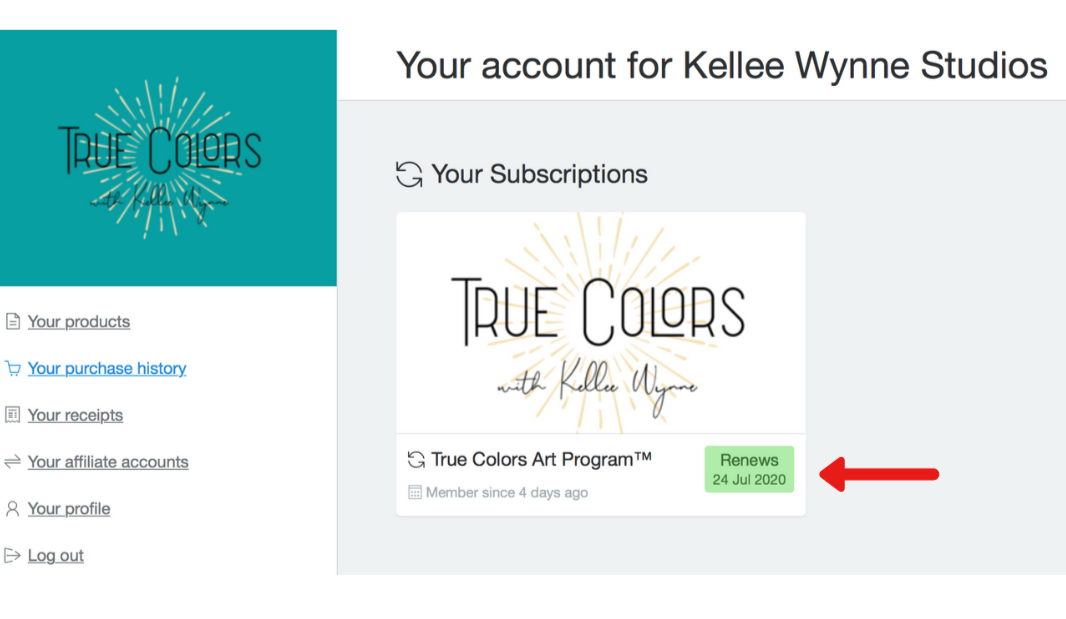 4. Then, click "Stop your subscription from renewing."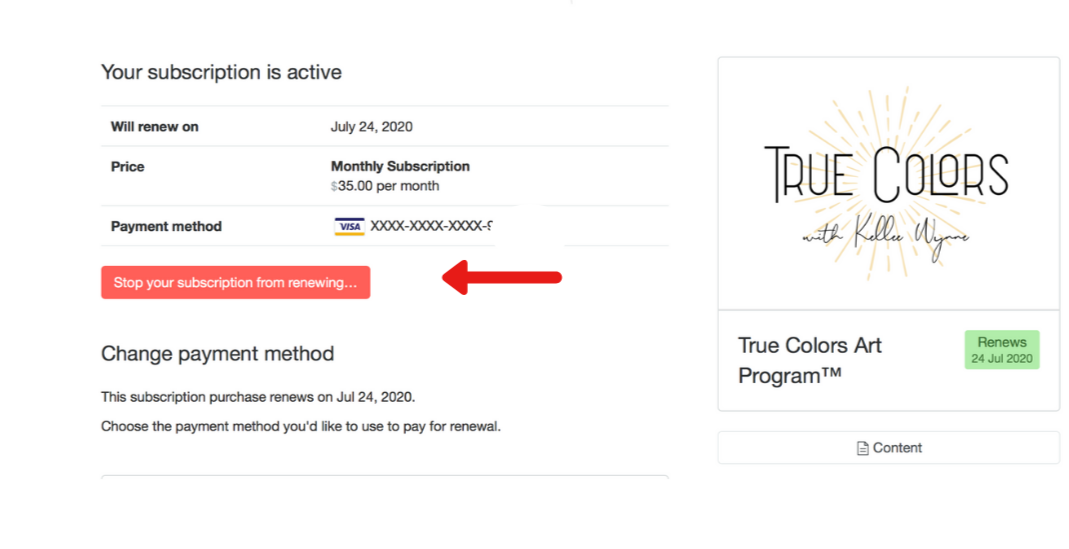 5. Finally, click "cancel auto renew" to stop your subscription.