WHERE DO I FIND THE OTHER COURSES?
The courses can be found at their respective websites. If you have purchased these courses, you will be able to access their content via the links below. 
True Colors Art Program: https://studio.truecolorsartprogram.com
Timeless Art: https://www.timelessartcourse.com
Seascape Escape: https://seascape-escape.simplerosites.com
The Layered Page: https://the-layered-page-2.simplerosites.com
The Magic of Oil Pastels: https:/the-magic-of-oil-pastels.simplero.com
1. Go to the homepage of the website and click "Your Sites"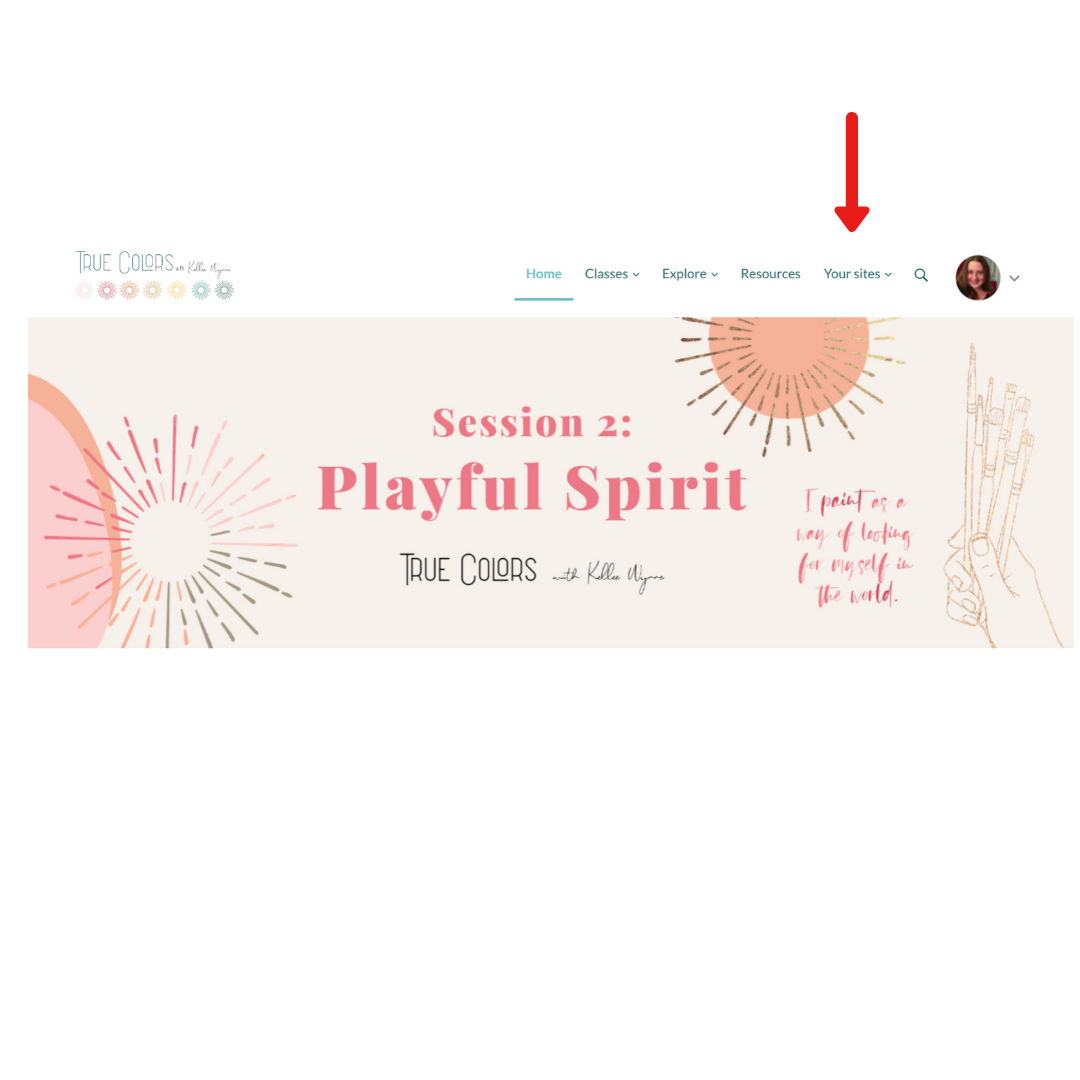 2. You'll see all of the available courses listed.